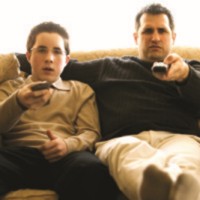 Today, the big question is not what is my favorite movie, but where can I find it? In the recent past, the choices were few; your local movie theater, rent/purchase a DVD, or order it on Pay-Per-View from your cable TV company.
Since the dramatic improvement in digital technology, the number of movies to choose from has increased exponentially. And, the various access points or platforms for delivering entertainment content has become more complex – some might even substitute the word "complicated."
Analysts project that domestic spending on home video this year will exceed $19 billion — the equivalent of $13.42 per household a month.  The Internet is now the primary source for home entertainment programming, eclipsing DVD/Blu-ray and other sources combined.
Here are four of the most popular delivery methods now available, all of which require a fast internet connection.
Digital HD – Digital versions of many movies can be purchased online, or as part of a DVD purchase.  You can store a digital copy in a "cloud folder" protected by your name and password.  The upside is that you can watch the movie from any device that is connected to the internet. The downside is; 1.) you must have a high-speed web connection, 2.) the cost is equal to or slightly greater than a DVD, and 3.) you risk forgetting your name and password, or the web address of the cloud service.
AVOD – Ad-supported Video on Demand offers content that is interrupted by ads, much like television programs, and it is usually free of charge. Many cable providers and video streaming services (including Dove Channel) offer a limited number of free movies in their VOD service.
TVOD – Transactional Video on Demand (also referred to as Pay-Per-View) is a good option if you are an occasional viewer (once or twice a month). Prices vary from $2 to $6 to watch the movie for a limited period of time. The price depends on the movie's release date and popularity.  Online companies like VUDU, HULU, Amazon, and special interest services like ChristianCinema.com, offer these single movie rental options. These services often have access to newer content than subscription platforms.
SVOD – Subscription Video on Demand is the most economical option if you are a frequent viewer (3+ times per month). Monthly subscriptions range from $5 to $15 for unlimited access to hundreds of movies and television episodes. The largest SVOD provider is Netflix which serves 53% of the U.S. market, followed by Amazon Prime Video with 25% and Hulu at 13%.
The SVOD business has experienced record growth in a very short timeline. It will account for 35% of all consumer dollars spent on home video in 2016 — up 22% from 2015. It is believed that 40% of SVOD households subscribe to at least two services, which include myriad new over-the-top (OTT) video entrants such as CBS All Access, HBO Now, Showtime OTT, Starz, and others with specialized content like Dove Channel which focuses exclusively on faith and family friendly programs approved by The Dove Foundation.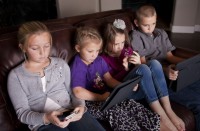 Equipment The final step to consider when looking at these new technologies is the delivery system. The most common option is the Internet. Nearly every digital movie service has a website where you can go to watch their movies on your computer or laptop. Most services also have apps available in the Apple or Android, and Amazon Fire app stores so movies can be played on mobile devices like smart phones and tablets. A few gaming equipment manufacturers like Microsoft X-Box and Sony PlayStation have built-in options for movie streaming. Other set-top boxes or plugin devices include Roku, Apple TV, Chromecast, and Amazon Fire. Dove Channel is available in the Apple and Google App Stores, on Roku the web as well as on Amazon Fire Tablets or Smart TVs through an add on subscription to Amazon Prime, with more platforms added soon.
One important consideration when looking at the entertainment options is the content that is offered by these services. Platforms like Netflix, Amazon, Vudu, and Hulu offer the widest variety of choices, but with little or no segmentation based on appropriate ages or customers' values. Be certain the content selection of the service you choose reflects your standards of decency.
We are delighted to be able to provide a safe space in the world of digital entertainment through our partnership with Cinedigm Corporation. Check out DoveChannel.com.  One hundred percent of the content has been reviewed and recommended by The Dove Foundation.
Dick Rolfe, CEO – The Dove Foundation