The Ringer – Filtered
Theatrical Release:
December 23, 2005
DVD Release:
May 16, 2006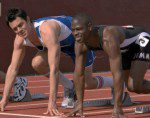 Synopsis
This comedy is about two guys who decide to rig the Special Olympics to pay off a debt by having one of them, Steve (Knoxville), pose as a contestant in the games, hoping to dethrone reigning champion, Jimmy. Mentally-challenged high jinks and hilarity surely follow
Dove Review
The film was filled with slap-stick humor. It was an interesting film. The main character plans to rig the Special Olympics and ends up being remorseful and apologizes, He actually ends up working with the special people which I felt was a positive outcome from where he started. It had a good plot and was entertaining. It kept my attention throughout.
Info
Company:
Fox Searchlight Pictures
Producer:
John L. Jacobs and Bradley Thomas