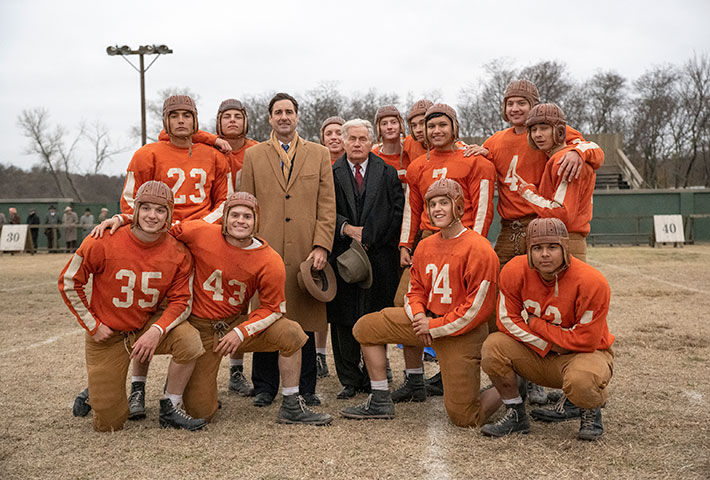 By Jacob Sahms
In the upcoming sports drama 12 Mighty Orphans, screenwriter/director Ty Roberts has cinematically adapted Jim Dent's book, Twelve Mighty Orphans: The Inspiring True Story of the Mighty Mites Who Ruled Texas Football, the non-fiction exploration of the Fort Worth Masonic House's football team. With Martin Sheen, Robert Duvall, and Luke Wilson, the film has a heaviness to the story it tells about determination, family, faith, and character. While Coach Rusty Russell (Wilson) wants to help his orphan charges overcome adversity on the football field, there's plenty of adversity off of it, too.
"With a story like this, you're really showing how to believe, and how to keep your faith in pursuing something that you believe in," Roberts proposes. "Sometimes, you might not believe in it as you see in the film but you just have to go with it. It all starts with latching onto a dream and pursuing it, and trying to stay focused, and being part of a bigger group with a goal."
But the story isn't just about a football team or simply a sports movie, Roberts wants audiences to know. "You have to be super persistent in life. It doesn't have to be sports. As a filmmaker, I've been at it for twenty years. I wrote a script in year one and thought I'd be directing that within the next twelve to twenty-four months and that just never happened. You keep rolling with the punches, moving forward, and keeping your faith, knowing that hard work will pay off. That message is important today."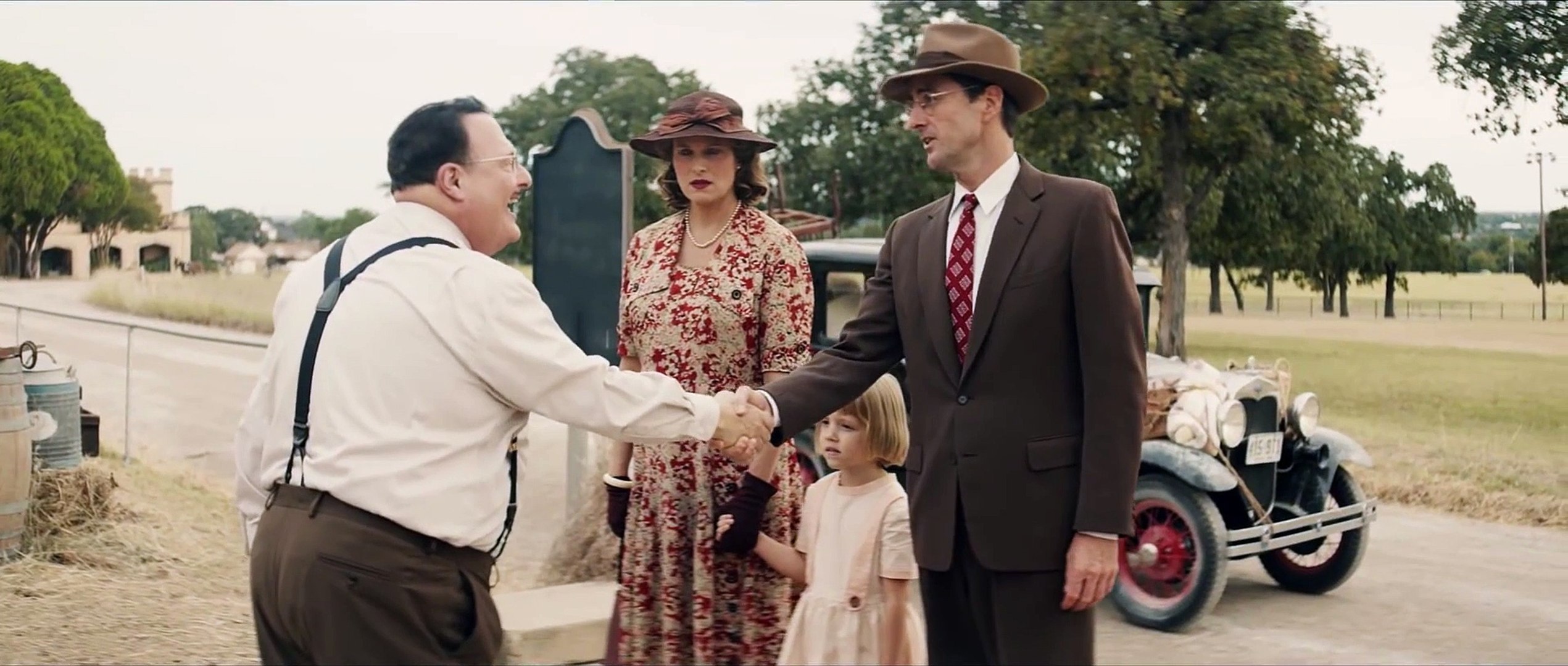 The character of Coach Russell drives the story, both in terms of the story and the integrity he shows. "Coach Rusty Russell is selfless man, who dropped out of a competing state program and drops out to go build a program with the Fort Worth Masonic Homes, He is going from the pinnacle of success with Juanita his wife, leaving a secure life to go risk it all. It's inspirational, a reminder of how important it is to make those sacrifices to give back."
Coming out of the COVID-19 pandemic, Roberts says that the film shows how desperate times call for desperate measures. He says it wasn't just Russell's choice, but that the coach had to pursue this dream, and generations of people are blessed by it. "I think Rusty as an orphan had to do this, to give it all up and go to this place. It's had a lasting impression on the city of Fort Worth and to the Masonic Home and to all of those children," says the director. "The home was open until 2005, and even later graduates knew of his legacy. He and Juanita were credited with turning it around, and creating the familial environment where kids felt safe and loved and had the ability to dream. If things are so destitute, you lose the opportunity to dream. It's as good a time as any to revisit those ideas."
Roberts says that he can relate to Russell's decisions as a father himself. He knows that young people need others to reach into their lives and support them, challenge them, and empower them to be who they're called to be.
"My wife and I have two young children, and my wife has a school," explains Roberts. "How do we shape the kids' lives to fulfill their dreams and believe, and to attach their wildest dreams to? That's what I want people to walk away from, to have that inspiration but also to see that kids are our future. As a father I'm constantly challenged: how do we push them toward the right thing? It's impossible some times, and you just have to do your best to empower them and that no matter what they choose, with the right dedication and discipline, that they can achieve that. We're all capable of so much."
"A person could be meant for sports or art or being a lawyer. Several of these players in the movie went on to be professional players and one worked on the Manhattan Project. If they hadn't had that inspiration and that push early on, who knows what they would've done? Every kid has so much potential and we need to always remember that, and never give up on them."
Audiences will have an opportunity to see how this sports drama plays out, and to be inspired, starting in Texas on June 11 and countrywide on June 18.