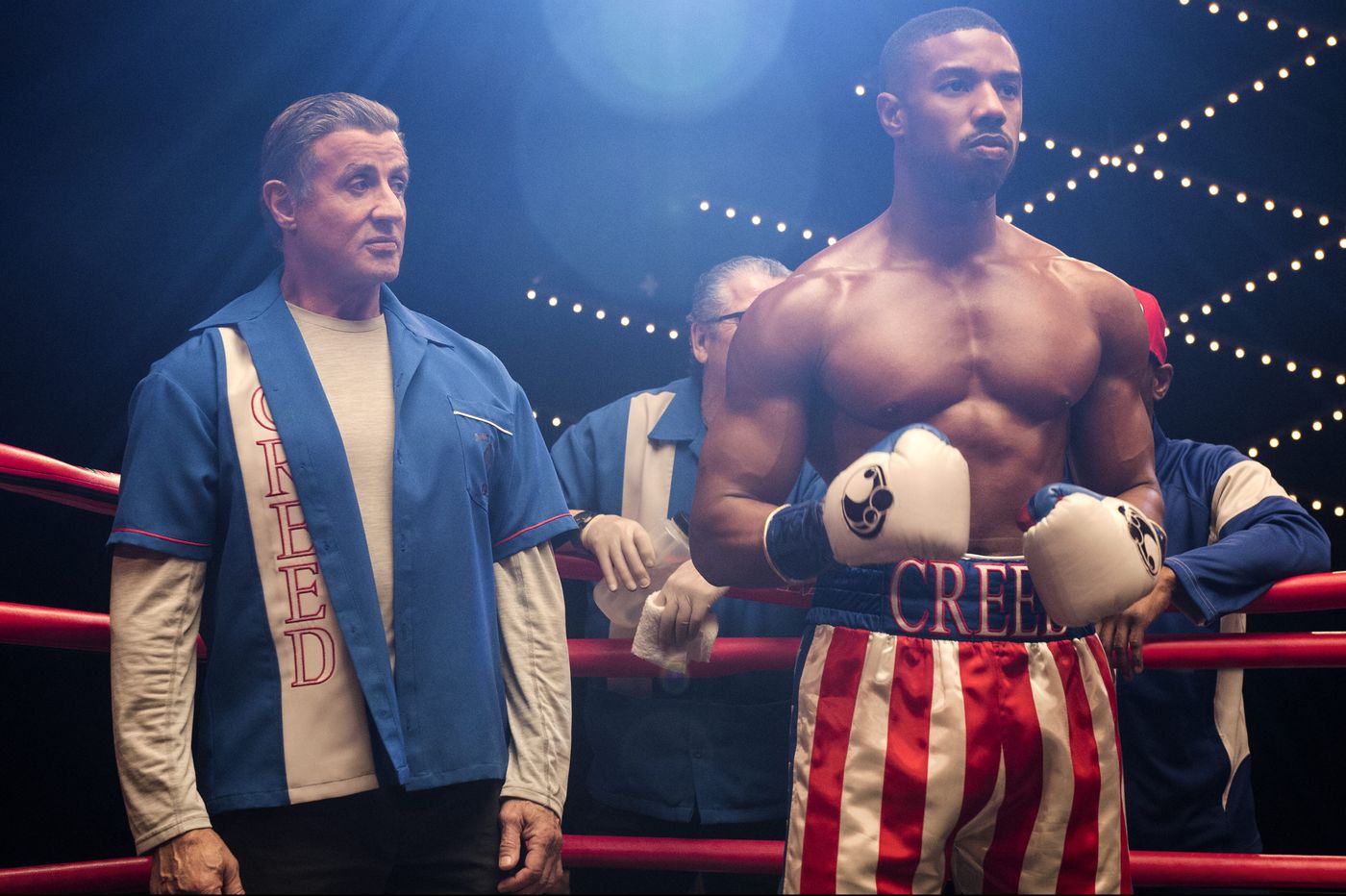 By Michael Wahle, Contributing Writer
Who would've thought that a movie focused on a heavyweight boxing match between two of the most physically shredded specimens you'll ever see on the silver screen all began over a box of donuts?
But donuts were indeed what Creed II star Michael B. Jordan and director Steven Caple Jr. were sharing when they engaged in their first conversation about how to build off of the tremendous momentum set in place by 2016's Creed. The Rocky reboot had centered on Apollo Creed's son Adonis, revitalizing a beloved but "expired" movie franchise.
"We went to get donuts, and then as soon as we finished the donut and discussed how crazy the schedule was going to be, we went and did wind sprints," recalls Caple Jr. of his first meeting with Jordan. "I knew it was going to be my last donut for a long time," Jordan adds with a laugh, joined by his fellow castmates at the ComplexCon event in Long Beach. But no one is kidding.
Indeed, Jordan exercised great discipline as Adonis Creed as he trains for the heavyweight fight of the decade versus the Russian behemoth Viktor Drago (newcomer Florian Munteanu), whose father Ivan (Dolph Lundgren, reprising his iconic role from Rocky IV) killed Adonis' father Apollo.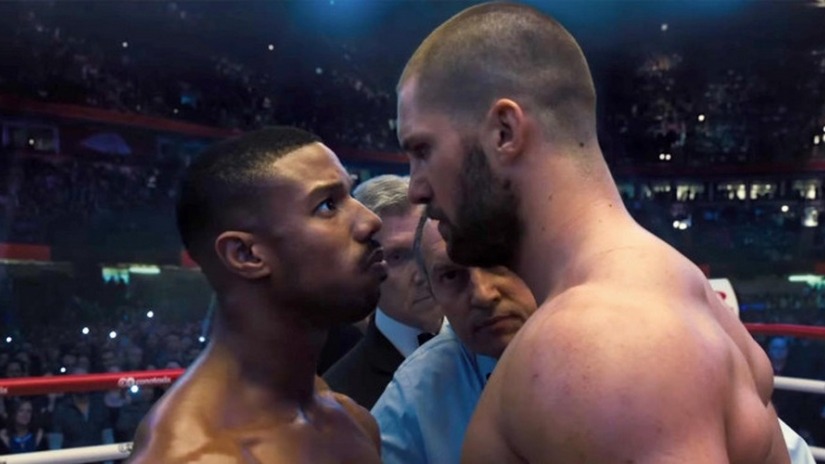 To its credit, Creed II takes ample time to explore the human condition as it applies not only to the titular Creed, but also to his opponent on the other side of the ring in Viktor Drago. As you'll see when you watch Creed II unfold, the dichotomy between Creed and Drago is a rich tapestry that extends far beyond the ring: it's the next generation settling old scores put into place not by their own volition, but by the mistakes of the generation before them. And it's a powerful microcosm for how, in all aspects of life, the current generation is left to clean up the mess left behind by their predecessors, a message that certainly wasn't lost on Munteanu.
"It's not a problem between Adonis and Viktor; it's Ivan and Rocky's problem," asserts Munteanu. "It's a new generation, and everything my character wants is to make his father proud. I really could connect to that goal, because family is very important to me. This film is about family; I think boxing here in this movie is secondary."
Much like when moviegoers were first introduced Munteanu's on-screen father Lundgren in his iconic turn as Ivan Drago in Rocky IV, the first thing you're likely to notice about Munteanu is his looming physical presence (Munteanu stands at 6'4", Jordan at 6'1"). But this epic go-around of Creed versus Drago accentuates the fact that, though Viktor is the villain in movie narrative terms, he is not the enemy. As is often the case with two adversaries, both of whom have excelled at their craft, Creed and Drago truly are two sides of the same coin.
"The two characters are not so different from each other," explains Munteanu. "They have the same goals and are fighting for the same reasons. Family is the most important thing for both of them. My character only has his father. Adonis has no father but has Rocky in his life, and also his mother and girlfriend, and he fights for them. And I'm fighting for my father: not money or fame or world titles. And I think that that's what kind of puts us together in some way."
This idea is brought to life not only by Munteanu's disarming performance, but also by a script from Juel Taylor that isn't afraid to take chances. Consider the film's intriguing opening frames: we fade in on a chiseled heavyweight boxer asleep on the couch, his trainer tapping him awake in the wee hours of the morning to repeat another day of his grueling training regimen. But as we might have expected, we're not in Philadelphia and the boxer in question isn't Creed; we're in the Ukraine witnessing the dawn of Viktor Drago preparing to vindicate his father.
This unexpected, wordless, and ultimately rather effective opening establishes from the get-go that, even in a genre that is now hoisted by familiar ground as far as the eye can see, Caple Jr. and Jordan et al are eager to find uncharted territory that previous Rocky installments haven't yet explored. And in several instances, Creed II succeeds in doing so.
"One of my goals has always been to grow from project to project and grow from experience," says Jordan. "I took on a lot of things that I ultimately want to become in the future, producer, creator, actor, and it's a team effort. Everybody is vital to the outcome of the movie. If you're not relying on or empowering the people around you, you're doing both yourself and the project a disservice. So that kind of forced me into a leadership role that I feel very comfortable with now."
Creed II also serves as yet another star turn for the endlessly charming Tessa Thompson, who, in her layered performance as Creed's girlfriend Bianca, a talented musician with a hearing impairment, deftly tows the line between being a romantic partner who both supports and challenges Adonis. And of course, old reliable Stallone delivers an effortlessly warm performance that proves his enthusiasm for the franchise he started, even all these years later, has dwindled an ounce. "Sly is as passionate about this as if it were Rocky," says Caple Jr. with a smile.
But it's not Rocky I. And in fact, it's not Creed I. This sequel is distinctly Creed II, a worthy addition to the Rocky franchise that stands alone on its own merit. And that's an accomplishment that Caple Jr., Jordan, Stallone et al can celebrate. Perhaps over a well-deserved donut.