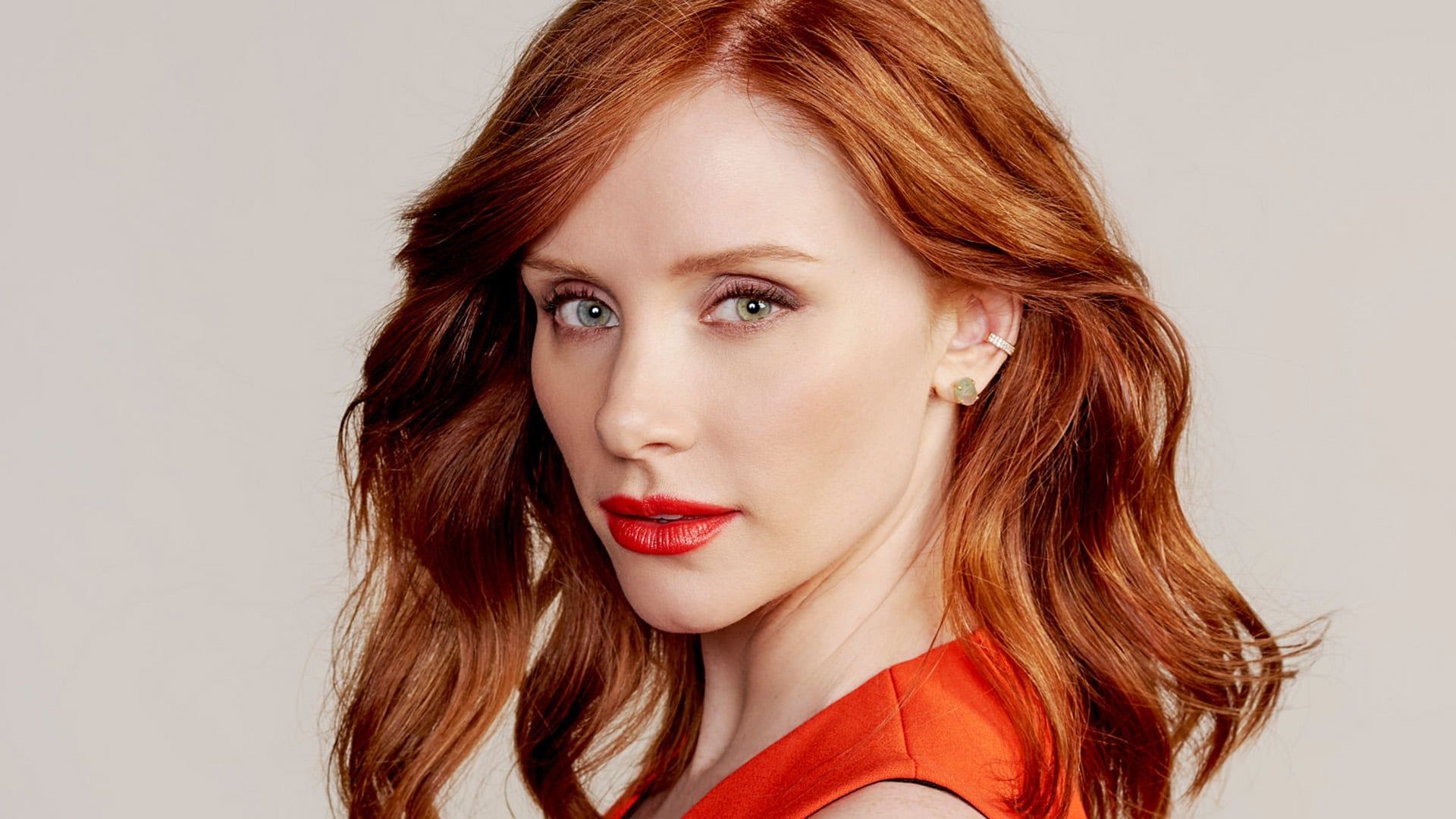 By Jacob Sahms
A newly minted degree from New York University's Tisch School of the Arts academically enforces Bryce Dallas Howard's life-long pursuit of film education. Her resume, which includes Shakespearean stage performances, M. Night Shyamalan's The Village and The Lady in the Water, the Jurassic Park reboots, and directing an episode of The Mandalorian, speaks for itself, even beyond the lessons she learned from her father, director Ron Howard.
Just days after graduating from NYU, Howard stopped to reflect on the impact of graduating, as she prepares for the release of her documentary, Dads. "My daughter keeps repeating to folks, Facetime with relatives and friends, 'My mom graduated and she says it's because she doesn't like to not finishing things!'" the actress-turned-director shared with a laugh. "That's not the central reason but it's wonderful that's something she picked up and is observing during this because we're all home together! My kids have been part of it in a way because i've been going to classes at night, and they didn't like that I was leaving, so I had to talk to them about it. It really bummed them out when I left the house so it's been good to have the pay off."
What makes the educational parallel complete is that Howard has been working with her father to create the documentary that looks at how fathers impact their children, and how they create the space for their children to grow. Howard aspired to direct even as she acted, and as she watched her famous father make movies, but still, arriving at this directorial debut wasn't what she ever expected. "I never thought my first feature would be a documentary called Dads! When I started, I didn't even use my full name because I was super nervous that people would assume things or whatever because I came from a family that was recognizable. It was really my own hangup. It's so important to me now in my directing career to not have the same fears, and I can celebrate, 'Yay! This is something I did with my dad.'"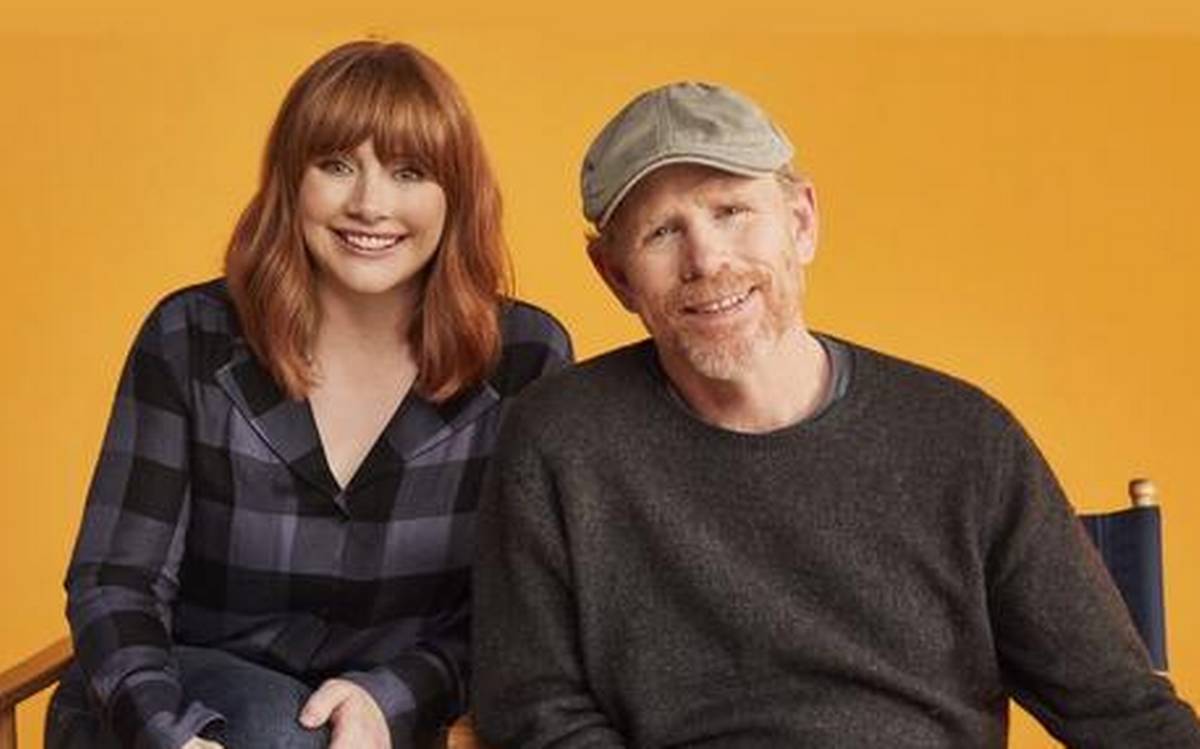 The Howards traveled all over the world to hear stories from different fathers, and their families, as part of the partnership with Dove Men + Care. Howard found that paternity leave was something she hadn't considered before, but that the impact it had on the bond between fathers and children was incredible. "I had never identified that – it's so true – you're not alone but to become a dad, there's a connection, and then to be one, there's a connection. Even though it's not a huge part of the movie, paternity leave and its benefits were an important part of the film because of the partnership with Unilever. The research they've done shows the importance of the connections between the father and the child and how it benefits both the father and the child. When I started thinking about the project, I was thinking about maternity leave – and as we researched it, I realized paternity leave was just as, if not more, important in establishing confidence, establishing parental confidence."
In a Brazilian family unit portrayed in the film, the mother says, "The reason why it's important for the father to be there in the beginning is because the woman has gone through a huge transformation and she needs to reconstruct herself in the world. Who will be besides her?" Coming from this mother, the truth of her own experience resonated for Howard. That relatedness, that connection, shines through with known celebrities like Jimmy Kimmel, Judd Apatow, and Will Smith sharing their stories in the documentary, and is echoed in the ways we hear stories from the "ordinary" families the documentary investigates, too. For Howard, the documentary gave her a chance to examine fatherhood as a subject, and to consider how it had impacted her family – even if her father was more hands off in making the film because the elder Howard always seeks out collaboration and the best from the other people on each filmmaking team, his daughter says.
"My mom accuses him of giving unsolicited advice but when it comes to my career and work, I have to pull [advice] out of him," Howard shared, breaking into easy laughter. "I don't know why. He's extremely empowering in the ways that he dismisses my questions: 'You don't need my advice, you're not going to know less about that than me,' and I'm like, 'You've been in this for sixty years!'"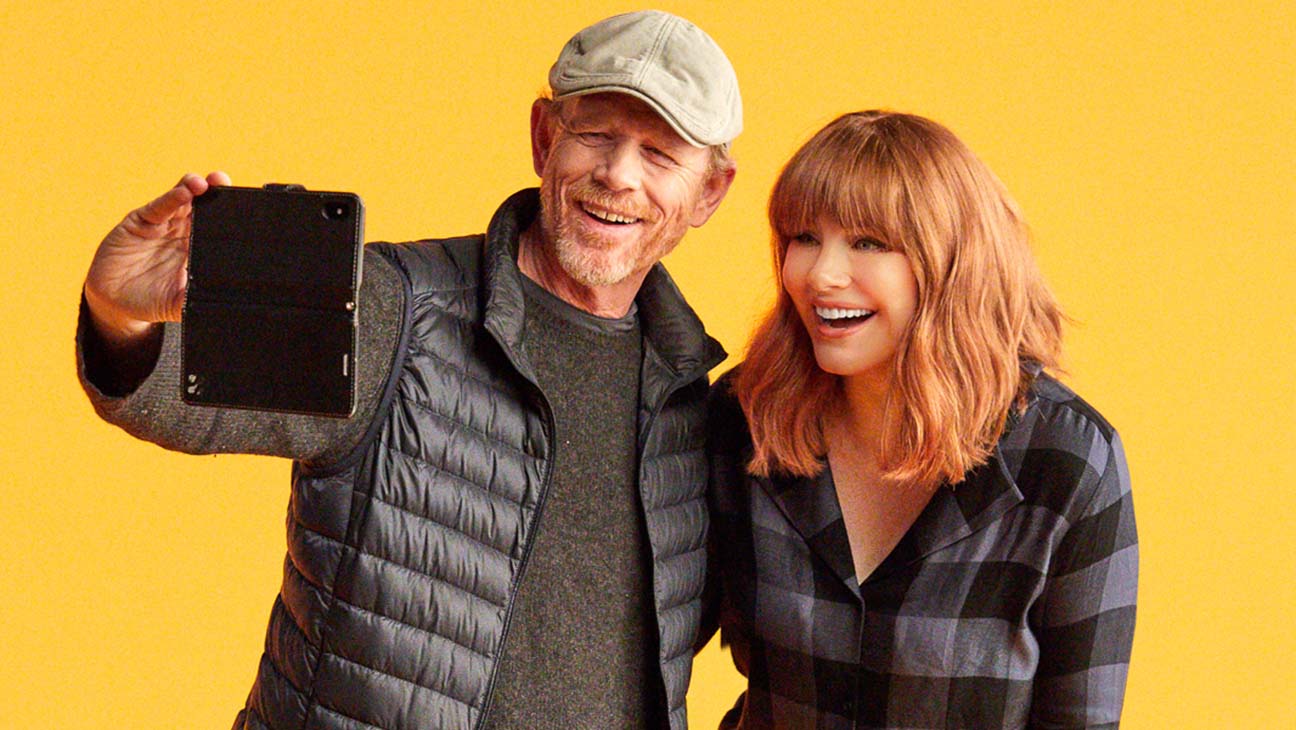 As she interviewed people for the documentary, Howard found herself intrigued by the story of comedian Ken Jeong, who segued from successful doctor to stay-at-home dad to comedian, learning about his family from different perspectives. But when she interviewed her own brother, she found herself realizing that families tend to have stories shared out in bits and pieces, and sometimes, not always known by everyone.
"My brother surprised me," admitted the doctor. "Growing up, my dad would say all the time that his biggest fear was that he'd never be as good a dad as his grandfather. He'd told me that but not my brother, and when we were filming, my brother heard that for the first time. And my brother admitted that he had the same fear that my dad had."
In the course of learning about fathers, it appears that Howard's education continued, on multiple levels, and in the process, she's sharing those observations with the world, so that families would be strengthened. Hopefully, everyone will be taking good notes and applying the lessons learned.
Dads premieres on AppleTV+ on June 14.