By Jacob Sahms
Jake Doyle (Neil Patrick Harris) wants his daughter to understand him, and the childhood Christmases he lived through, so he tells her the story of a 1980s Christmas. Flashing back quickly to young Jake's (Winslow Fegley) experience of school, family, and Christmas, the Christmas vibe of the 8-Bit Christmas rings in various Christmas films, echoing through the wintr snow.
Doyle and his friends have access to the cutting edge Nintendo at rich kid Timmy Keane's house, a fact that he lords over them. Doyle's friends are a hodgepodge of stereotypical coming-of-age types, and of course, at school, there's the man-sized bully who terrifies everyone. At home, Doyle's parents John (Steve Zahn) and Kathy (June Diane Raphael) are rather aloof, with John's edge driving several of the serious (and hilarious) sequences of the film. They aren't bad parents, they're just seen from the five-foot perspective of Doyle at the time.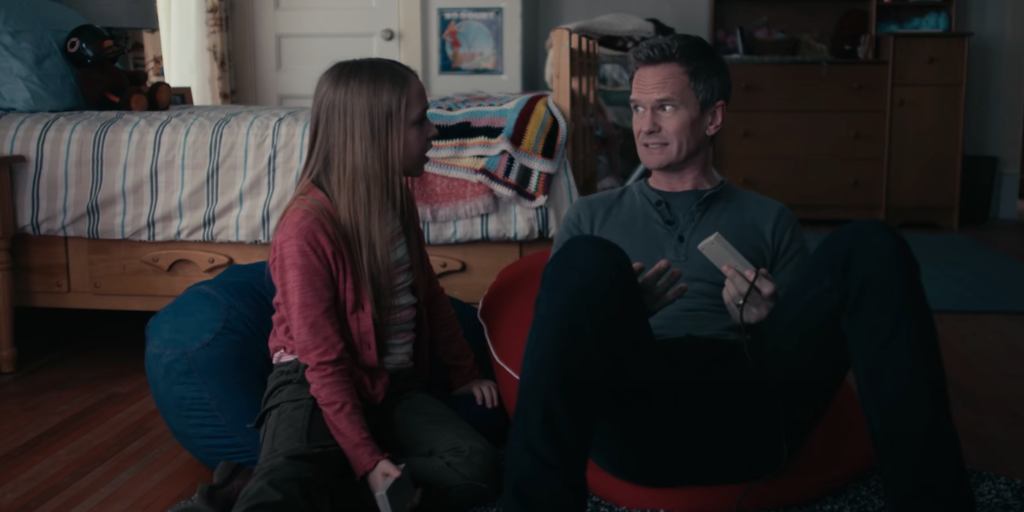 When Keane breaks his Nintendo, the circle of Doyle's friends and classmates set out to sell wreaths to win a new Nintendo, making them the center of attention and freeing them from the rich kid's cruelty. The attempts are thwarted again and again, but Doyle refuses to give up: this is the Holy Grail of the 1980s.
The film, based on Kevin Jakubowski's book of the same name, is an ode to all of the Christmas movies involving kids. A Christmas Story stands to draw the greatest comparisons (a strange father, the pursuit of the 'one' good gift, the bullying), but others are echoed here. While the storytelling mode/intro seems more like The Princess Bride, one can see hints of the melancholy turn from a wrong-aimed Christmas into a true Christmas one like A Christmas Carol. Jingle All the Way gets echoed, too, not with Arnold and Sinbad, but in a side story's track about Doyle's sister desire to obtain the Cabbage Patch doll of her dreams.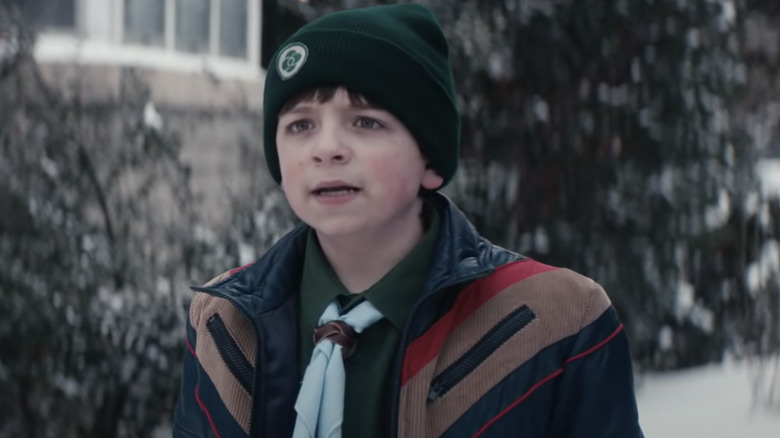 8-Bit Christmas isn't breaking any new ground, but it's rather endearing – and the ultimate lessons, that an object isn't bigger than a relationship, that we need to invest in people even when we don't understand them, that community lifts us up, remain after the credits have rolled.