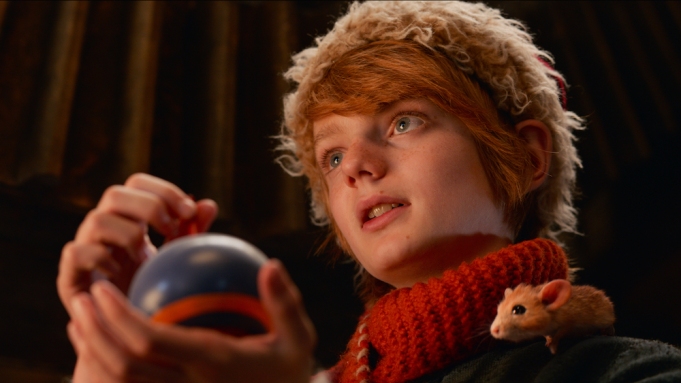 By Jacob Sahms
A Boy Called Christmas begins with children left alone with an older relative who spins them a story, this time by Dame Maggie Smith as Aunt Ruth. Soon, the audience is transported to a mythical, old-timey setting where the little boy Nikolas lives with his father Joel, a simple woodcutter. Nicholas' mother died prior to the action of the story, but her influence exists as people, for better or worse, compare Nikolas to her. When the king sends his villagers out in pursuit of "hope," Joel and Nikolas are sucked into the quest, even risking their lives to discover hope.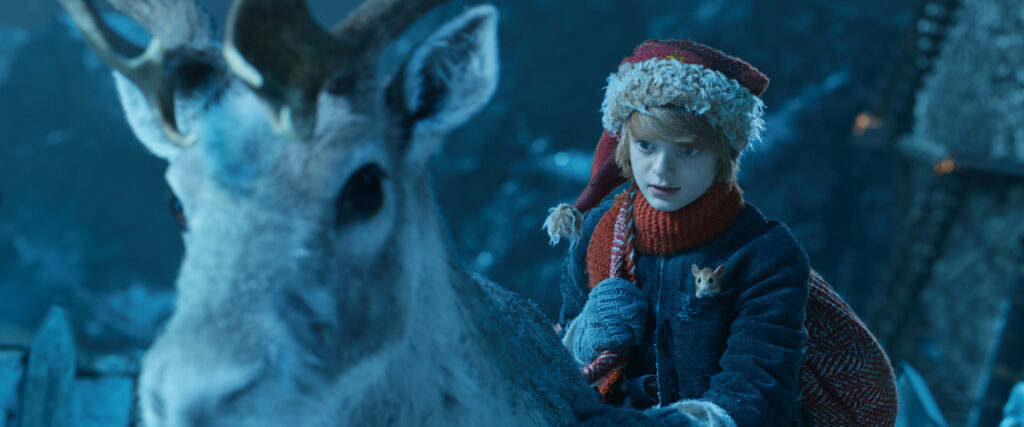 The adults in this fairytale have lost their belief in Elvenswood, but Nikolas still believes. He's constantly rebuffed by the adults, even told by a stranger "not to believe in anything because it will hurt less." On his journey through the woods, through mountains, and through the snow, Nikolas has his coming-of-age moments alongside his mouse friend, Milka (Stephen Merchant). This is a good a time as any to point out some of the other big names here: Jim Broadbent as the King, Kristen Wiig as wicked Aunt Carlotta, and Toby Jones as Father Topo.
Nikolas will end up befriending a reindeer who he names Blitzen, finding Elvenswood, and … do you see the disparate parts of the Saint Nicholas story coming together? Nikolas will even teach the King generosity, something highlighted by the villagers' early request for healthcare, living wages, etc. But this is about giving gifts and being accountable to the community, as Nikolas' love for animals and people shines a bright light into the dark adult world around him.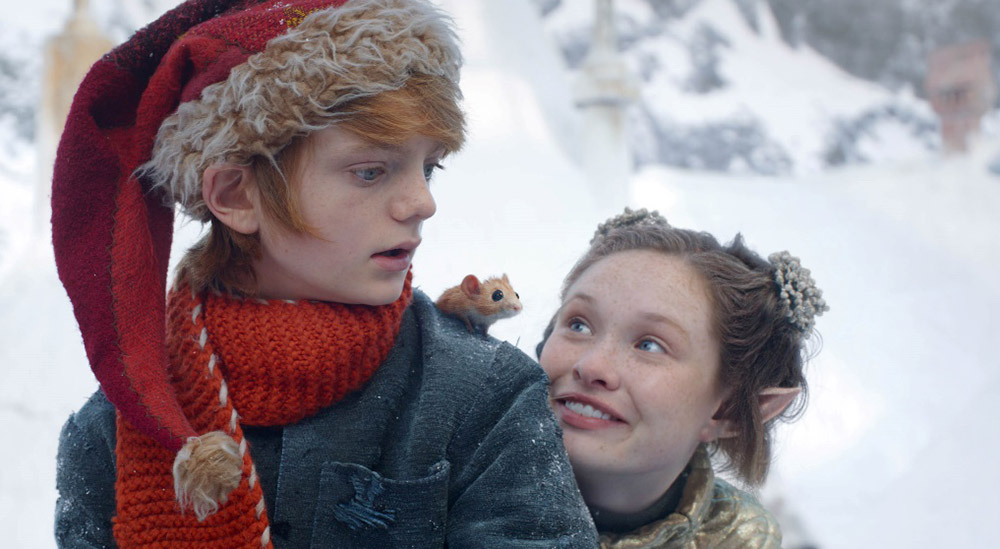 The film itself is shot in fuzzy fantasy lens, giving the fairytale elements a background to play out. The audience can see all of the humanity in Nikolas and all the beauty that the world could be if the adults would just open their eyes, if they'd turn away from their own anxiety and agendas. The power of hope shines through because Nikolas believes, and his desire for everyone to experience that hope becomes evangelistic. Love, peace, hope, and joy are contagious, because they're pure and eternal.
A Boy Called Christmas is an interesting twist on the Santa origin, but it's focus on hope makes it worth considering this Christmas amidst all of the other Christmas films you already love.