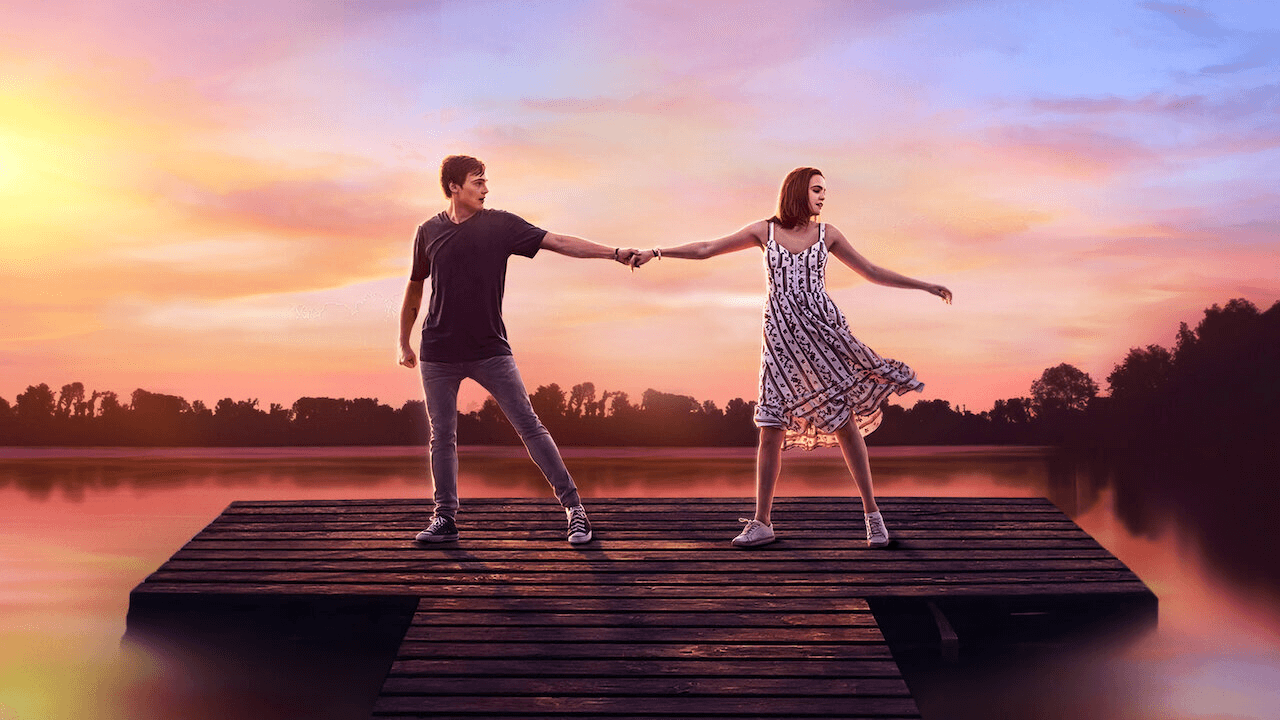 By Jacob Sahms
In Netflix's new musical, troubled teen Will Hawkins (Kevin Quinn) gets one last chance after stealing a police car: he's sent to the Christian camp, Camp Weegaway, under the watchful eye of David Koechner's camp director. He has a chance to find a new way forward, and maybe this camp will end his streak of running away twenty-two times from foster families and group homes.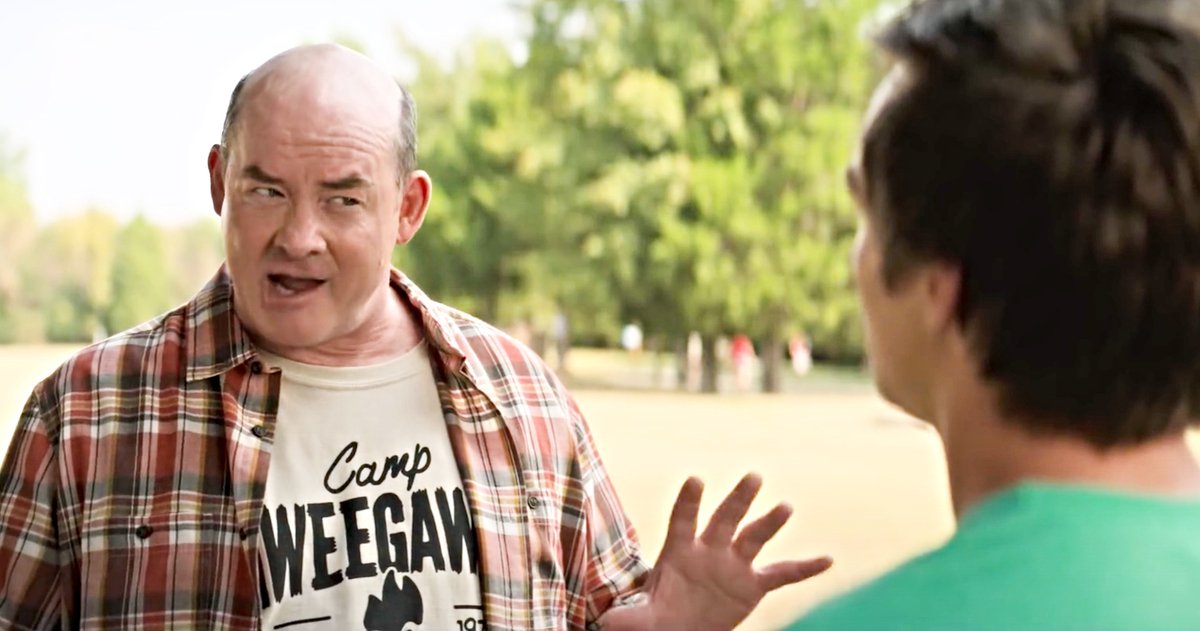 A Week Away surrounds Will with a reasonably diverse group of Christian youth, from his bunkmate (Jahbril Cook), who is also the assistant director's son, to the girl he can't take his eyes off of, Bailee Madison's Avery. There's even the necessary 'rival' in the camp, who dislikes Will right away – and even more when he realizes that Avery likes Will, too. All of the drama will be played out over the course of the week as the camp is divided into tribes (think the Harry Potter sorting process) and set against each other in competition over various events.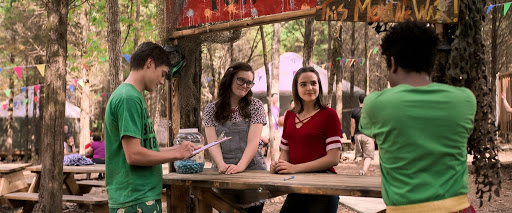 The humor and drama are necessary to flesh out the film's action, with Quinn and Madison proving to be appropriate leads. But the strongest suit of the film is its music. It IS a musical, but the music flows coherently from the plot, putting the cast into High School Musical-like song and dance scenes. Music video director Roman White (Summer Forever) moves the pieces around slickly, incorporating the drama of the story, the comedy of Quinn, Koechner, and Cook, largely, and the musical pieces into a cohesive whole.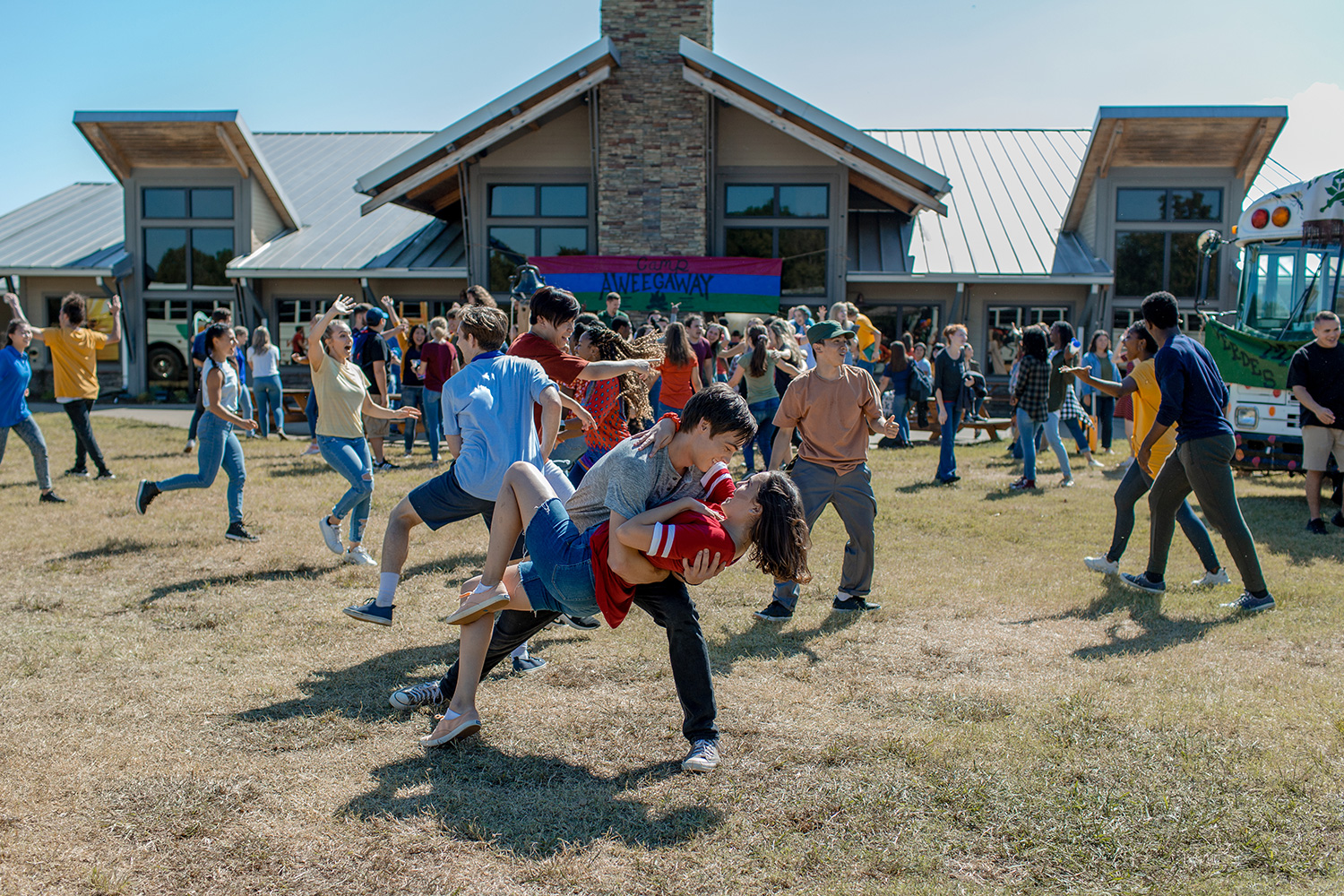 Alan Powell co-wrote, co-produced, co-led every aspect of the film. The former Anthem Lights lead man knows his way musically, but he's also done a thing or two on screen (Where Hope Grows, The Song, Quantico) and it shows in the way this is put together. Yes, there's a message (you're loved and good enough), but it's not beaten and battered into the audience. Instead, the audience sees the grace that Avery shows Will, and we hear the theology of the film played out across the revamped songs like Rich Mullins' "Awesome God," Steven Curtis Chapman's "Dive," for King & Country's "God Only Knows," and Audio Adrenaline's "Big House," as well as new ones by Adam Watts.
In the end, A Week Away leaves the audience laughing, smiling, and tapping its toes. Just don't be surprised if hours later, you find that you're singing the songs, too.