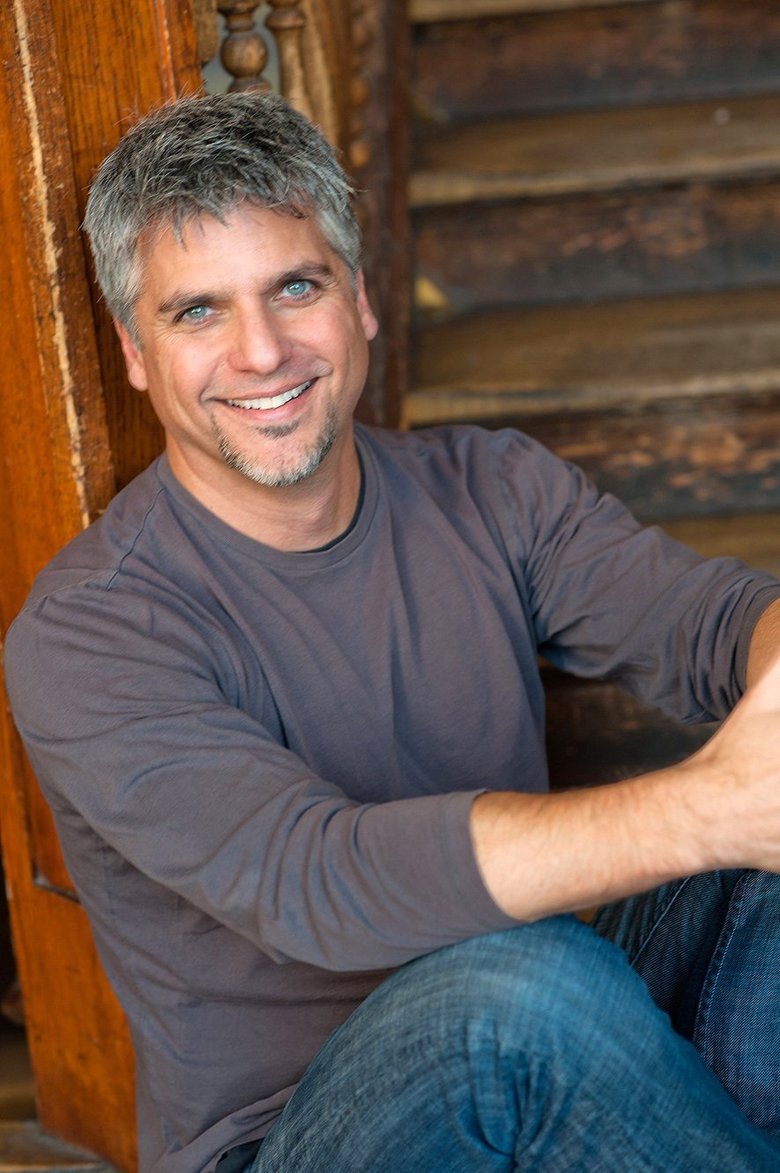 By Jacob Sahms
Seattle-based writer Garth Stein wrote a story about a dog who learns life lessons on the race car track in 2008, that went on to be the New York Times Bestseller The Art of Racing in the Rain. Ten years later, that story is the basis for Simon Curtis' (Woman in Gold, My Week with Marilyn) cinematic drama about a life-altering relationship between a man and his dog. Starring Milo Ventimiglia, Amanda Seyfried, and the voice of Kevin Costner, the film shows with humor and grace what it means to be a human, and why dogs are man's best friend.
In the novel, the golden retriever Enzo believes he would sound like James Earl Jones, but soon after hearing that Costner was on board, Stein knew they had found the right person. "I listened to some talks he did and a few scenes from Field of Dreams, and knew he was a master actor," Stein said. "When I found out, I was in Des Moines, Iowa, and the people at the book event went crazy. They said everyone would go see it because of that scene in Field of Dreams where the guy walks out of the cornfield and asks if it's heaven, and Costner's character says, 'Nope, it's Iowa.'"
The voice of Enzo launched the story in Stein's writing, as he developed the idea of a dog who believes he will one day be reincarnated as a man. Convinced that life would be better with opposable thumbs and a tongue that would form itself correctly to make words (instead of barking), Enzo comes to love his human family, Denny and Eve Swift (Milo Ventimiglia and Amanda Seyfried in the film). But the relationship between Enzo and Denny was always at the center of the narrative because it was so organic.
"Their relationship was baked into the system," Stein explained. "Then, while I was writing, I was competing as an amateur race car driver and I thought about all the lessons I learned on the track. Lessons about balance, anticipation, patience, not looking back but farther down the track. If people would apply these lessons to real life, they could be better husbands, fathers, sons, friends."
Stein, who is a Seattle Seahawks fan, recognized that sports have analogies that play out in real life, as art and craft show forms of things people can control and things they cannot. In the book, careers, illness, and other real-life situations threaten to derail Denny's Formula One dream, but still he is called to take his life lessons from the track into how he relates to his family.
"We learn on the track or the field to control what we can control, and then we forget it translates to our daily lives," continued the author. "We feel victimized when things don't go our way but if we really want to change our circumstances, we need to make an effort. No one you're competing against is going to give you the victory. So maybe this story can help teach young people to go work for what they dream about."
These lessons were taught to Stein by his Depression-era parents, whose origins were in Jewish New York City and Tlingit (Alaskan)/Irish culture. They ate fish every day, Stein says, because that was what was there, and worked their way through life. "They were pull yourself up by your bootstraps kind of people."
Exploring what forces act on a person's life, like illness, family, and work, Stein put Denny in position to explore grief, choosing between letting loss control him or using his feelings to move forward after his wife dies. The same could be said of Denny's parenting as he struggles with Eve's parents over their child.
"Ultimately, it was important to me to put Denny in a position where he could choose the easy way out as a parent, or choose a more difficult way," he shared. "Would he accept terms and conditions that would allow someone else to raise his daughter, send her to the best private school, and say, 'I'll see you on the weekends,' in a quasi-adult relationship? I wanted to see him grapple with that."
Again, Denny does not really make these decisions on his own because Enzo is his other half, sometimes, his better half. Stein aimed for a global view of the characters, as the yin and yang of the same person with both sides of a personality playing out in two separate bodies. "All the fears and frustrations that we the audience have with Denny show up in what Enzo says," explained Stein. "Denny is too in control of his emotions, and waits; Enzo wants to grab Denny's daughter and head to Canada. As people, we're often both things, and the story allows us to deal with that in a literary perspective."
Now, audiences will get to see Stein's story play across the screen, and ask themselves many of the same questions. How do they respond to a changing set of responsibilities? How do they deal with the loss of a loved one? What conflict do they face and what conflict do they walk away from? Who will they choose to be when they are mistreated by others?
In the end, Stein is pleased with the cinematic effort, and hopes audiences will walk out with their own "feels," determined to do the best they can with the life they're given.
The Art of Racing in the Rain is in theaters this weekend.