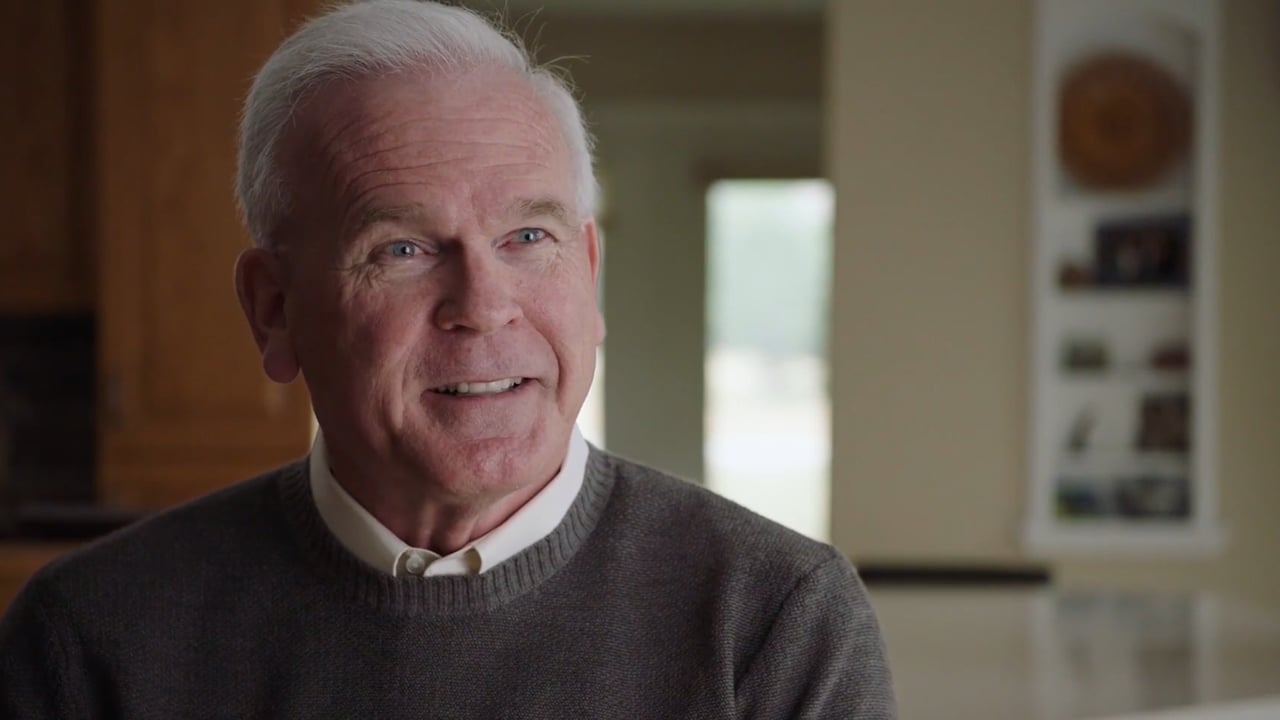 By Jacob Sahms
Rob Selvig played his last basketball game for the University of Montana Grizzlies in 1974, and by 1978 he had become the head coach of the Lady Griz basketball team. Before he retired from coaching in 2016, he led the team to twenty-one NCAA tournament appearances, winning the MWAC Coach of the Year award five times and the Big Sky Coach of the Year award fifteen times between 1989 and 2015. But in the documentary The House that Rob Built, audiences can see that Selvig's impact was so much greater than defensive Xs and Os, or jump shots and dribbling. 
While Selvig says he knew that he wasn't done with basketball as he sat in the locker room after his final game, having been named to the All-Conference team as Montana's best defensive player, the native of Outlook, Montana, had no idea the legacy he would leave his school or women's sports nationally. On the court, he would apply lessons he learned under Coach Jud Heathcote, the Montana coach from 1971-76 who would become an NCAA champion with Michigan State in 1979, but off the court, his character had been formed even earlier.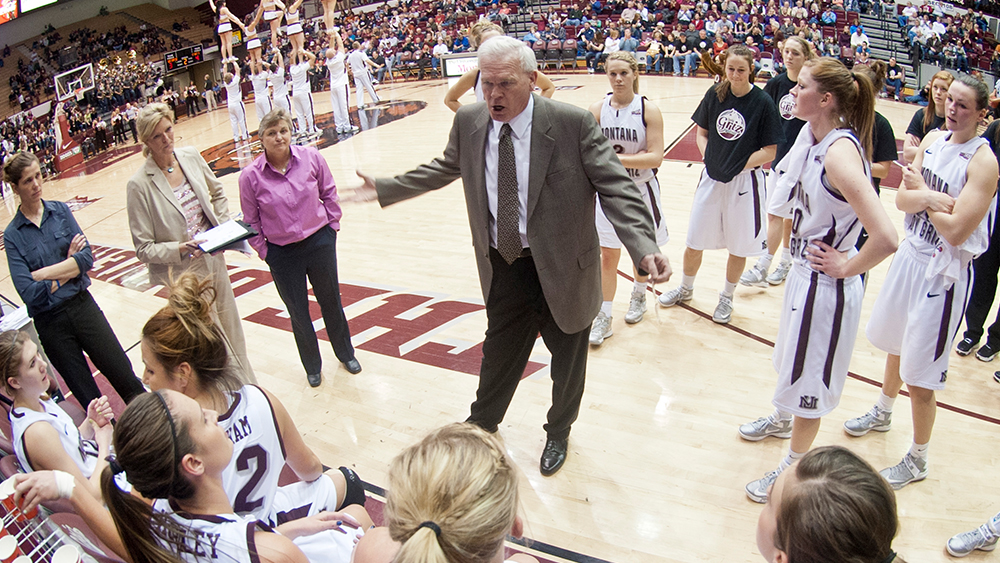 "My upbringing, my parents, taught me things that helped create who I was as a person, plus basketball and my faith," shared Selvig. "My basketball parts, I give great credit to my college coach Judd Heathcote. Without his coaching and teaching, I shudder to think about what I would've coached otherwise."
Selvig pitched an opportunity to get an education, and the chance to have fun as part of the basketball family, to potential players and their parents. He knew basketball didn't always work out the way they wanted it to, so they shouldn't commit to Montana just for basketball. "I emphasized that we were going to have fun, even if it didn't look like I was having fun during the game," he wryly admitted, "and we were going to do it together."
Producer Megan Harrington, Montana's NCAA Player of the Year in 2000, knew she wanted to play for the Lady Griz by the time she was in the fourth grade, but the power of film captured her as she grew. "I could see the power of a good sports story to make you feel like anything was possible, like Hoosiers or Rudy," she shared. "It lay dormant a little bit and I kept pushing it farther back."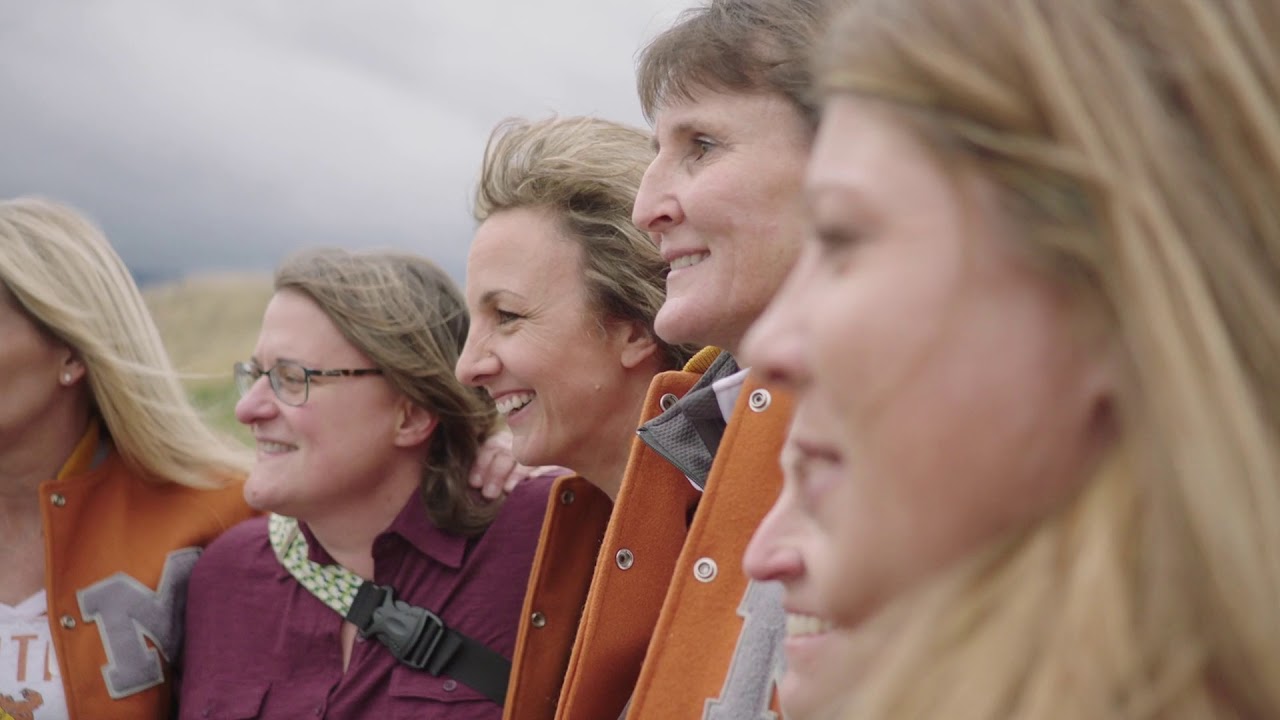 Harrington's involvement with a surprise reunion for the program to honor Selvig a few years ago led to recording the reactions players had to Selvig's influence on their lives. Things like, "the kind of person you become and the way you treat people, that everyone is important," said Harrington. "Because whether you started or came off the bench, you were important and were part of the team. Each person deserves respect. It impacts your thoughtfulness and kindness." 
Selvig didn't know the reunion was coming but the way that stories flew back and forth between generations of players, some forty years apart, the Lady Griz culture shone through. Harrington saw that once they began filming and documenting, there was a sense of completion that rose up, and thanks to Family Theater Productions, they were able to record enough for a documentary about Selvig and the growth of women's basketball at Montana and nationally. 
"Coaching for forty years, you don't take the time to reminisce," admitted Selvig. "But I saw every face and thought about tremendous memories as we got together. When Megan came to me about making it into a movie, I thought she was joking. But this is a story about the growth of women's sports, the opportunity given to Native Americans in women's basketball. It wasn't a sure thing, but I was given an opportunity at a special time to be part of these opportunities. I didn't think it would be that popular to anyone other than Lady Griz fans to see about our team, but they made the movie so much more than that."
Harrington points to the empowerment that Selvig provided, but she says that the coach's influence challenged the women to see themselves differently, to rise above the expectations of others. "Coach empowered us. He came into a situation where the players didn't necessarily have that acceptance of women as athletes, expecting them to be present, to be part of the team, to be at practice. He made it a priority and made them understand they were important. He gave tools to his players to be empowered and they empowered those who came after them. All of his coaches were former players, and it became a hard place to leave. Robb and his assistants had 116 years of coaching among them, with all of his assistants being former players, showing that Robb empowered generations to empower generations."
Several vignettes in The House that Rob Built show the fight that Native American players were up against, and documents the later lives of these players and others who became lawyers, doctors, mothers, and more. "Not everyone became an astronaut or a Supreme Court judge, but where they were planted and grew to make a difference where they are," Harrington shared. 
But while Selvig's name is in the title of the film, he humbly reminds listeners over and over again that the film isn't about him, or his faith, or his success, even if all of those things were tools used to set up these young players for success. Selvig does recognize that the success of the program could make the movie into a testament of team, of family, of togetherness. 
"People are all the same and want the same thing. The world is a big melting pot. The only way it's going to be good for everyone is if we get along and pull for each other. I learned a lot from the Native American kids I coached, the African American kids who came to the University of Montana, all of the kids I coached. The kids on the team learned from each other."
Coach Selvig gets a little wistful then, as he continued, "To watch a young lady come in as a freshman and then see them graduate and realize how much she grew. When you're coaching, sometimes it's unfortunately about the next game, or the next year. To really sit back and realize how blessed I was, because I had one hundred percent good people to coach…"
"They're what this film is about."
Visit https://www.thehousethatrobbuiltmovie.com/ to see the movie and for more information.