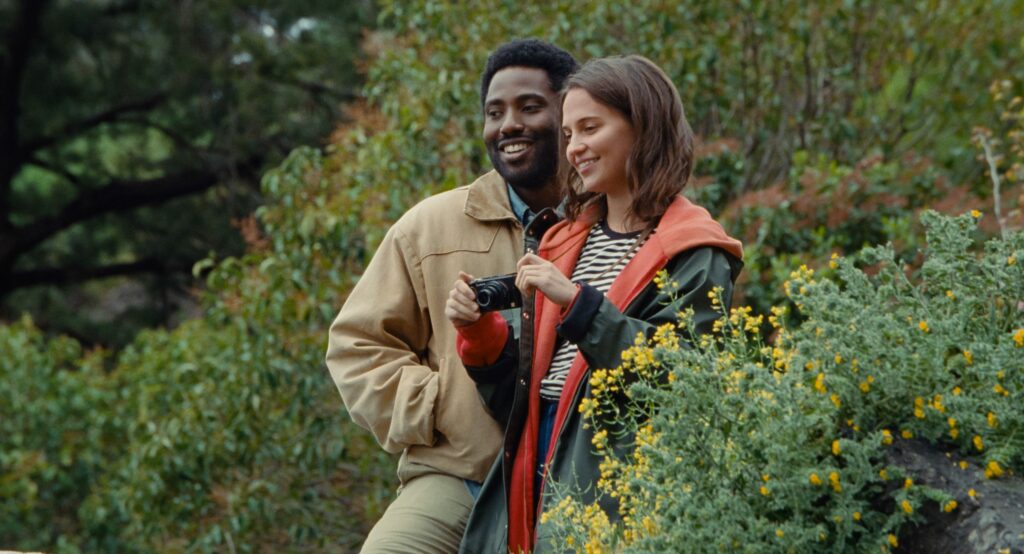 By Jacob Sahms
John David Washington has not settled for "standard" films, making headlines with roles in Spike Lee's BlacKkKlansman, Christopher Nolan's Tenet, and Anthony Mandler's Monster after his professional football career ended. Maybe it's growing up around the film industry with his famous father; maybe he just has solid acting chops and good, selective taste. Either way, his latest proves to be just as different – in large part because it's a throwback to an older style of storytelling.
While on vacation in Greece with his girlfriend, Beckett (Washington) gains consciousness after a terrible accident and soon discovers that people are trying to kill him. While he attempts to recover mentally, physically, and emotionally from the accident, he must also try to unpack what he saw – and what to make of the reality that others try to tell him he lives in now. With devastating tenacity, Italian director Ferdinando Cito Filomarino keeps the laser focus on Washington's Beckett so that the audience relies almost solely on what he sees and experiences.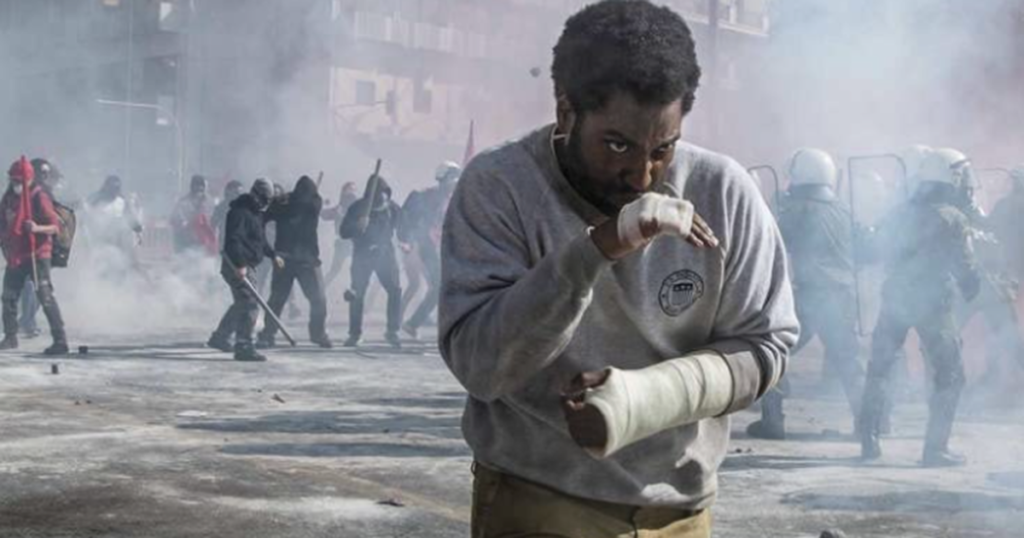 In the "old school" vein, Beckett proves to be about a man who is in the wrong place at the wrong time. It's played out on various levels as Beckett wrestles with his grief and shame over the course of the accident, with the audience meeting Beckett as he apologizes to his girlfriend for some previous misstep, and as he tries to figure out how his story intersects with that of Grecian citizens who are campaigning against the power structure in their country. On one hand, this is about survivor's guilt; on the other hand, it's about trying to make sense of incredibly confusing life situations.
One of the ways that Filomarino keeps the audience off-kilter is by not translating the Greek that is spoken throughout the film. Beckett can't understand the natives, and neither can the non-Greek-speaking audience. It keeps him (and the audience) in the dark, and builds the suspense, even as it becomes abundantly clear that there is something outrageous going on in the Greek countryside. It's enough to know that Washington stands out as a black man against an entirely white cast; it's another to know that he's innocent in the case of what he's pursued for and yet 'guilty' in another.
Played mostly with restraint, the film has moments of strong violence and periodic strong language, but for the most part, it plays out like the older movies that it's harkening back to in its style with minimalist use of offensive actions or words. At the same time, it's quite troubling, really, to see this man convicted because he's present, pursued because he knows too much, persecuted for simply being there. Maybe that's what drew Washington to the role in the first place — because in the midst of fiction, the film generates a fictional sensation of what it is sometimes like to be a black man in America.