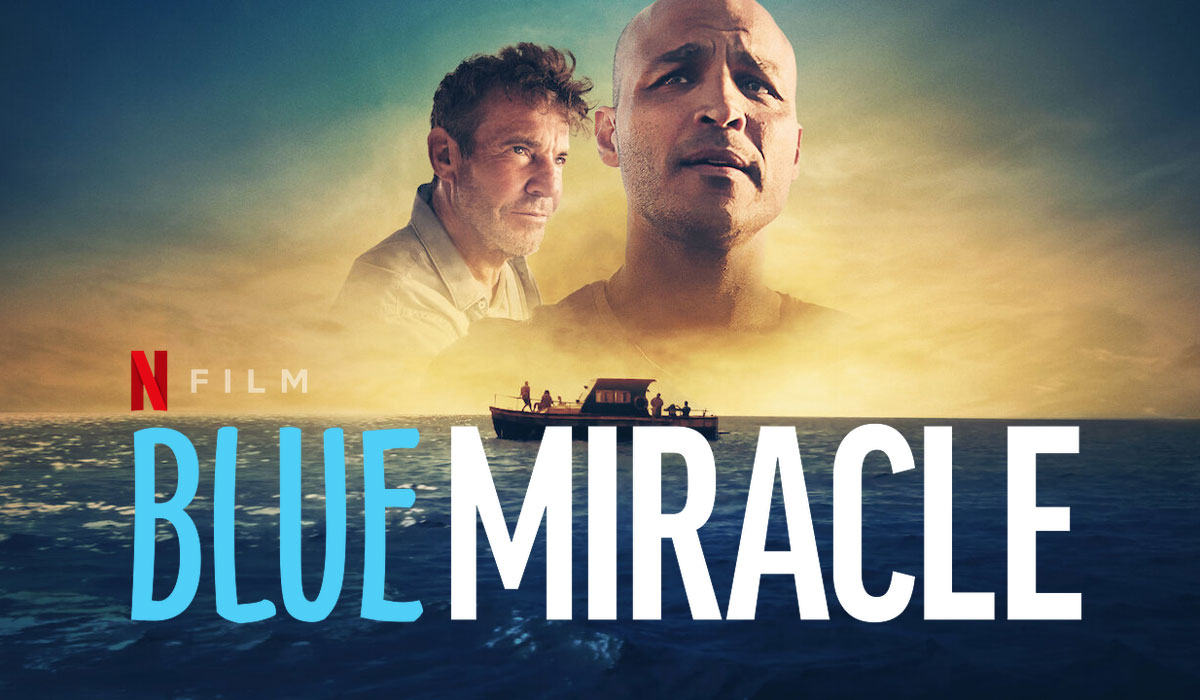 By Jacob Sahms
Blue Miracle provides Netflix with a faith-based, family-friendly feature film to call its own. Based on a true story from Mexico, orphans in Cabo San Lucas entered the Bisbee's Black & Blue Fishing Tournament in hopes of hooking a valuable blue marlin and paying off their orphanage's debts. While the action of the film takes primarily on a beat-up fishing boat deep at sea, the faithful elements of the film wash over the action on land and on the water.
Omar (Jimmy Gonzalez) knows that his orphanage, Casa Hogar, is in trouble, even before Hurricane Odile smacks it in 2014. He owes $117,000 to United Region Bank, and while he's trying to convince his wife and the boys that everything is okay, he's having to brush aside drug-running-related offers from his old buddy from the streets, Hector (Raymond Cruz). Even while he's personally struggling to understand what the plan is or where hope may come from, he's trying to educate the boys about what it means to be men and people of faith.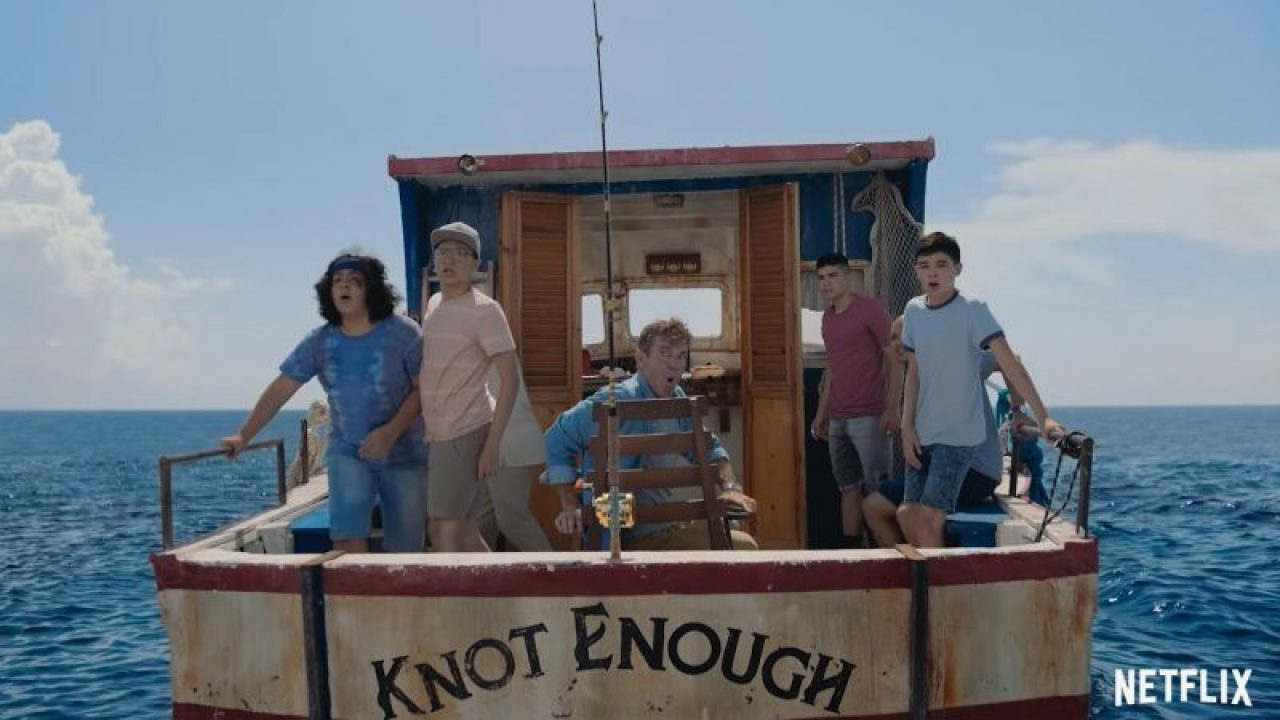 One little boy has run away again and again. Omar's wisdom takes the form of a rusty nail, which he gifts the boy, telling him that whenever there's something causing him trouble, that he write it on a piece of paper and nails it to his door. That's how Omar says he gives prayers over to God, and that God always answers the prayers one way or another. This is hopeful, and optimistic, and stands firm against the more cynical beliefs of some of the older orphans who think that maybe God has abandoned them.
When Omar and some of the boys find themselves paired with Captain Wade (Dennis Quaid), it's not a match made in heaven. Wade needs them because he's not local so he can't enter the tournament for free, and he doesn't have the resources available; they need him because they need the money, and they need it quickly. But there are also human relationships at play here: Omar lost his father in a boat accident; Wade has abandoned his son because he thinks that doing something great gives his son more to love about him than just being with his son. And while that's just what the central adults are dealing with, the orphaned boys have plenty to teach and to learn throughout this one, too.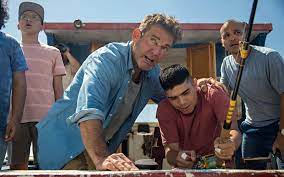 As the leader and central protagonist, Omar will find himself at a crossroads: will he let things slide the way that Wade has or will he face the consequences of choosing to make the right decisions that are true to his character? Blue Miracle is funny, upbeat, and poignant, but it's also challenging: when we believe in what God has for our lives, is there any space for cutting corners or are wrong decisions actually a sign that we're not being faithful? Omar's little life lessons, especially about prayer, will be put the test — and his decisions will force the orphans to follow well or succumb to their more cynical inclinations.
Netflix has something special here – a family friendly film that checks the boxes, and leaves us thinking about our own thought processes. It's a wonderful, therapeutic film that may have you running for the tackle box and holding close those you love. Hopefully, you'll be challenged to set the best example you can, too, so that younger generations will be able to reflect the Christian character that follows the example of Jesus.