In the follow-up to his documentary The Overnighters, director Jesse Moss teamed with Amanda McBaine to track several key students at the Boys State in Texas. A thousand teenagers assemble each summer to run against each other for made-up political positions mirroring real-life ones, working, scheming, discussing, campaigning, and crying over their rise and fall in the political machine. Releasing on AppleTV+ this Friday, Boys State arrives in time for us to examine our political understanding of an election.
Early on, the students are broken into two political parties, regardless of their background, belief system, or understanding of politics. They can run, not run, join together in someone else's campaign, etc. for large roles or smaller ones. Campaign speeches and hallway hobnobbing are bountiful – some make sense and some are wildly juvenile, much like today's political climate. And there's the rub.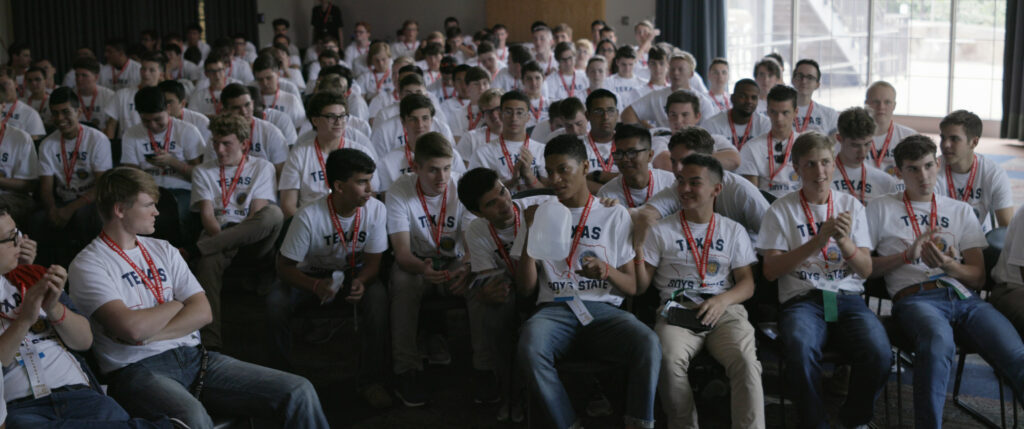 What follows over two hours is a film by adults about teenagers acting like adults, who as politicians, sometimes act sophomoric. It's not a horror movie, but it could be! As the students are slowly sifted through, following a handful of them more closely as they close in on election, the audience sees the way that the students believe (or don't believe) what they're saying. Some of them change their views to match their party; some of them change their words to get a greater response from those who will vote. It's art catching life imitating adulthood.
The film won the Grand Jury Prize in the U.S Documentary Competition at the 2020 Sundance Film Festival and is wildly compelling, even for someone (me) who isn't interested in politics for politics' sake. The young men are incredibly earnest – even when they're playing a part – and it's wild to consider that their partially formed understanding of politics is based on what they've seen adults, even their parents, do. So if it's chilling ….?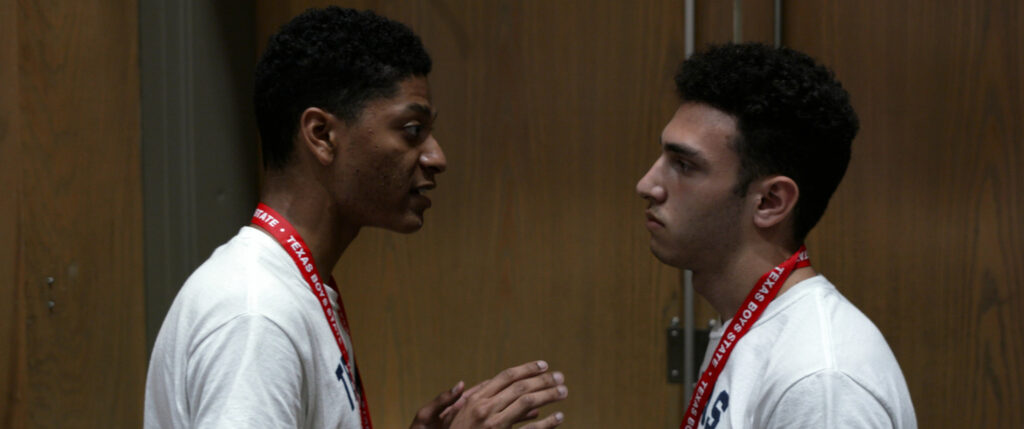 Weeks after watching, I'm even more concerned with the state of the world today, because if we're politically broken now, what are we going to be in the future? Our children are watching us, separated and isolated, straining the realms of conventional humility and cordiality in a social media-crazy world where we scream ideas at each other without hearing the other person speak?
Rather than waiting for the future to change politics, Boys State challenges us to consider what changes we should make right now.