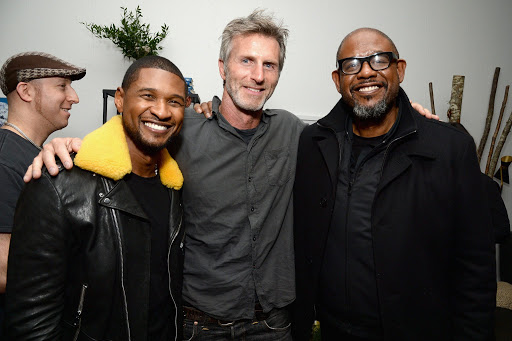 By Jacob Sahms
Director Andrew Heckler remembers the first time racism stopped him in his tracks. While his father's work took the family throughout the South, his family operated from a sense of being "fairly colorblind," in his words. But when they stopped at a little town in Georgia for a meal at a small diner, the "whites only" sign caught his ten-year-old eyes and he immediately cross-examined his father about the injustice of it. Years later, reading about the creation of The Redneck Shop in Laurens, SC, and the subsequent drama that followed, he was incredulous at the injustice of the situation and felt moved to reach out to the African American pastor, Reverend David Kennedy of New Beginnings Baptist Church, who became known for forgiving a former KKK member.
The Christian values that Kennedy espouses are the ones that Heckler's parents raised him to believe, but today, he knows that "do unto others as you would have done unto you" is easier said than done. "I met Reverend Kennedy and his congregation, and even some of the Klansmen," Heckler shared. "The feeling I had when I first heard the story never left me, and I knew it was a story that would mean something to other people."
Over those first few weeks, Heckler and the real-life subjects of his film, which stars Forest Whitaker, Garrett Hedlund, Tom Wilkinson, Andrea Risenborough, and Usher, grew to know each other. Heckler recognized this was important because people on all sides of the situation were embarrassed by it, and suspicious of an outsider who wanted to tell the story. But as Heckler spent time in the church, experiencing the joy, the singing, the dancing, and the laughter, he says he couldn't help but fall in love with them.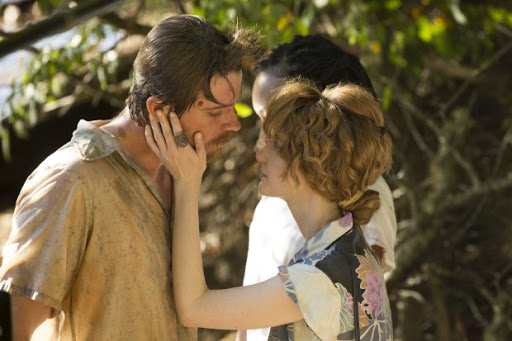 That was twenty years ago, and since the first draft of his script, it has taken Heckler decades to bring the story to theaters, thanks to the improbable, bizarre circumstances that have held up different stages of production. Back in 2006, after the film was greenlit and Whitaker had joined Woody Harrelson and Channing Tatum in signing on, the studio's president ended up in legal trouble and the film was shelved. Even in 2018 when the film was a success at Sundance, the perfect storm of Harvey Weinstein's improprieties, the #metoo movement, and the influx of streaming services in the film market caused delays that Heckler saw hold it back. 101 Studios, then interested, fell into its own disarray, but ultimately re-entered the conversation that led to the film's arrival in various markets over the next few weeks.
But those aren't even the rallying points of crisis that Heckler remembers most intimately. Back when they were filming the culmination of Mike Burden's road to forgiveness in a baptism scene, Heckler's team had hired a techno-crane for the most expensive day of shooting. After successfully filming the scene, Heckler says that two days later, he was informed that the footage had been "corrupted" and they'd have to bring back the actors, the expensive crane, and the crew for another shot. With Whitaker and Hedlund in the water and the gospel choir gathered to sing, pandemonium struck: a choir member slipped, hit her head on a rock, and required emergency medical attention that shut filming down for the day.
As Heckler walked back to his car, Crystal Fox, who plays Rev. Kennedy's wife Janice, pulled up next to him. "I just want you to know that there are forces working against this movie, that do not want this movie to be made," she told Heckler. That the film would be corrupted and a choir member would be hurt in the midst of the baptism scene were beyond coincidental, she said. "You have to make the movie and get the story out."
Heckler found the situation incredible, frightening even, but he knew then and he knows now that the film is important, necessary even, to bring people together. Just don't think it's a political response to current situations.
"It was written in 2000 but it's unfortunately as relevant today as it was then," the writer/director proposed. "You still can't change an enemy into a friend through hate, only through love. Today, we're so unwilling to open our eyes and see other people, we label and hate the other with a vitriol. We can't see 'the other' or empathize with them."
In one of Heckler's favorite scenes, early on, Hedlund and Risenborough are talking outside of the shop as Burden and his then-girlfriend, Judy. It's when they're first falling in love as a couple, and the audience sees how difficult life is for them, economically and relationally. Heckler says that Burden can't see what he's actually doing because he's stuck in a rut, not really thinking about the intended outcome of the KKK.
Judy asks Burden, "Let's say you drove all the blacks out of Laurens, then what?" Burden doesn't have a response because he's never considered that. When he's speechless, she responds, "We'd still be white trash with no one to step on."
That senseless hatred and bigotry is what Heckler has made a film to highlight, in opposition to Christian love. But he's also challenging the audience to see how hopeless poverty can be, and how people can turn to anger and violence when they don't see a way out.
The film Heckler made aims to make everyone uncomfortable, to the point that they see the need for each other to solve what he calls a crisis of hate. He knows not everyone wants another movie challenging them to forgive, and he says that's fine, if we're committed to hate and hate and hate and not get anywhere.
"Mike Burden says at the end, and I really believe it, that there's a little bitty hole and [Burden's wife Judy] chipped away at until it got bigger and bigger," admitted Heckler. "We're not even looking for the hole. Let's start looking at the hole in each other so we can understand, work toward love, faith and healing."
Check your local listings for showtimes for Burden, and consider how you can use your faith to break down barriers of ignorance, apathy, and hate.