Lately, Casey Affleck's career seems to be an exploration of familial relationships, like husband to wife and father to child. He won Best Actor at the Oscars in 2017 for his role in Manchester By the Sea; in A Ghost Story, he explored the unrelenting, eternal love that can occur between husband and wife; in Light of My Life, he tackled the role of a father protecting his child through a pandemic. Now, in theaters and on demand, Affleck will star as the real-life journalist Matthew Teague, who finds himself experiencing deep grief as his wife Nicole (Dakota Johnson) dies of breast cancer, and who experiences lasting joy thanks to the sacrificial friendship of their friend Dane Faucheux (Jason Segel). This week, Dove caught up with Affleck to discuss what stories matter to him, and how his Boston upbringing has impacted the way he views his life.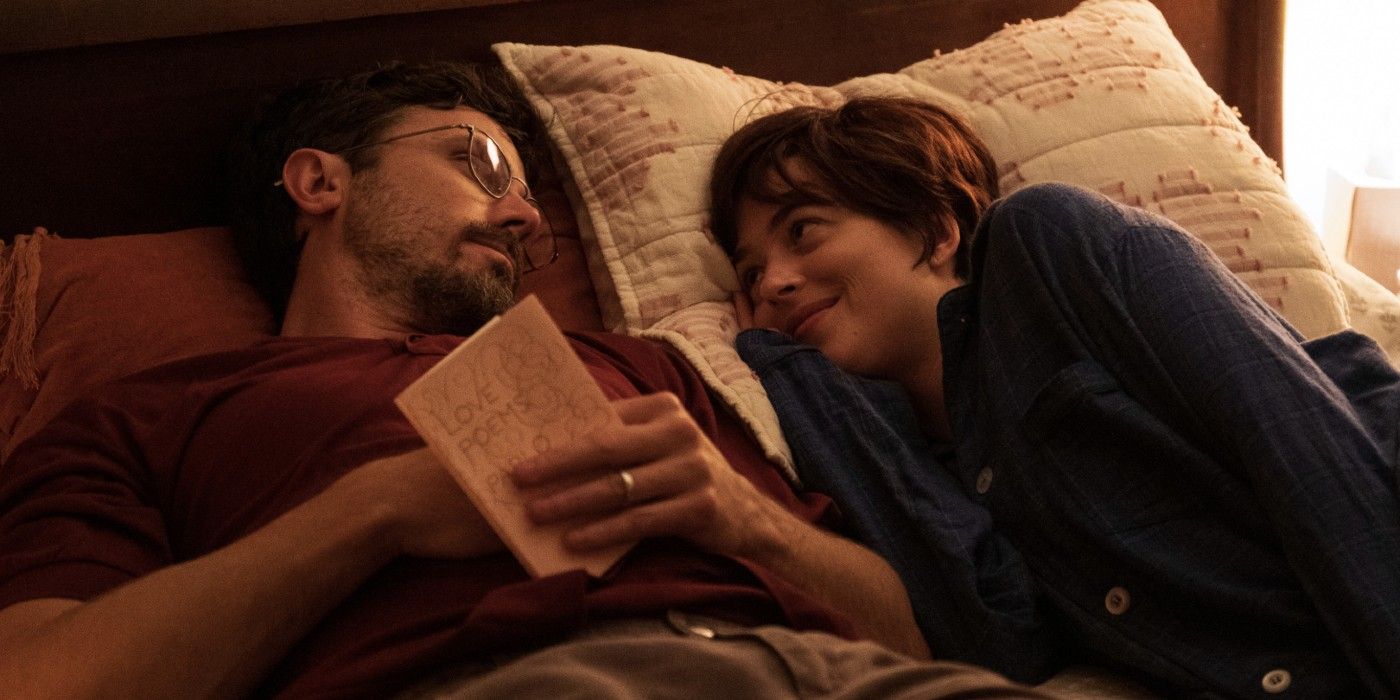 The latest film, Our Friend, has its basis in Teague's Esquire editorial about Faucheux's willingness to move into the Teagues' home, and walk with them through Nicole's illness. Helping to raise the Teagues' daughters, caring for their dog, serving as a sounding board, Faucheux serves their family in truly sacrificial ways. The family's life is hard, but as a unit, they find a way through. Inflicted by others or self-inflicted, Affleck knows individuals and families still have to process the struggle to move forward.
Reflecting on his youth in Massachusetts, Affleck summoned the words of Pulitzer Prize-winning poet Mary Oliver, who lived in Provincetown, MA, ten minutes from Affleck's mother. "She embodies a lot of surviving the harshness of New England in this poem I really like, "I Go Down to the Shore."
I go down to the shore in the morning
and depending on the hour the waves
are rolling in or moving out,
and I say, oh, I am miserable,
what shall —
what should I do? And the sea says
in its lovely voice:
Excuse me, I have work to do.
"There's something about trying to get on with things, part of the culture I grew up in. It's to not dwell too long on anything that's hard, because life can be really unfair. I've dealt with a lot, but probably no more than anyone else."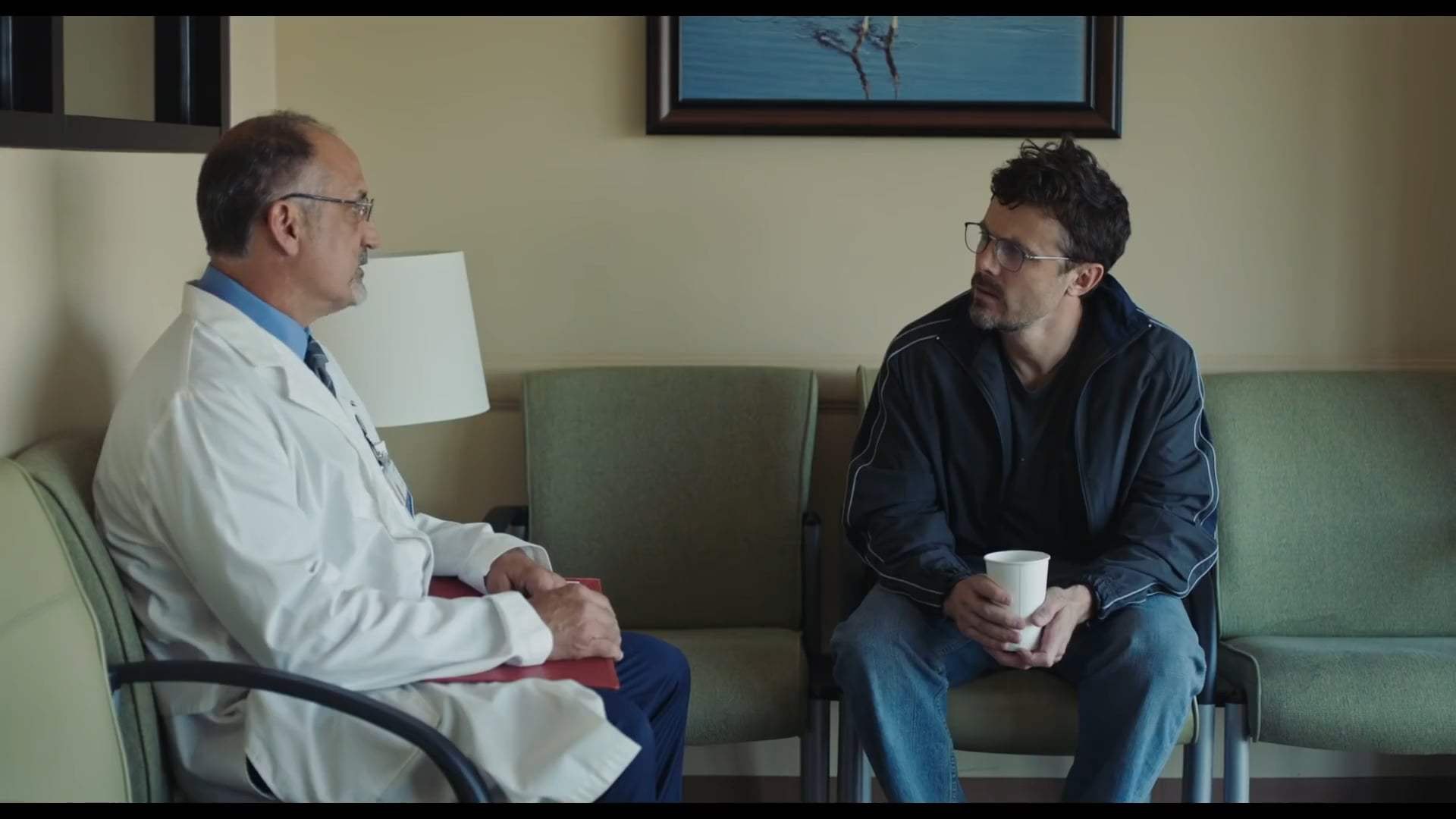 Affleck admitted that his divorce (he was married to Summer Phoenix from 2006 to 2017) has been hard for him to adjust to; he's spoken before about his own addiction and his father's before him. "I never thought I would be divorced," he shared. "It's not what I wanted but life is mysterious. A whole lot of things happen in life that happen to you but don't see coming. Being an actor or an artist is one of the ways you deal with those things, those mysteries. Being an actor and playing those parts is trying to understand how it all works."
Manchester By the Sea and Our Friend both reflect the kinds of movies that Affleck feels called to make, in part because he sees the way that being a dad has meant the most to him. He says it's shaped the kind of work he takes, and the things he feels called to speak out about, rather than roles that help pay for school or for his family's needs.
"When I read scripts or get the opportunity to work with folks on a film, sometimes it's just a hunch. I knew I liked this group of people, but there was something about the story that appealed to me. The choices that Jason Segel's character Dane makes at a time when he's really struggling, to go through that for a family was really moving and I believe people can and do behave that way. The film is a reminder of that power of friendship and how much we can make each other's lives better when we take a second to forge friendships."
In the face of "me me me culture," Affleck says that Dane exhibits selfless behavior, what he calls egoless thinking. But even more remarkably, Dane seems lost himself … and he still proves selfless. "I think Dane would've liked to have someone come along and rescue him, but he goes out and rescues someone else, and ends up making his own life better. Whatever lesson you can take from that, that's the power of Dane's story."
"We can get lost thinking about how hard our lives are, the tough breaks we had or we can do like the ocean and carry on."
Our Friend debuts in theaters and on demand on January 22.