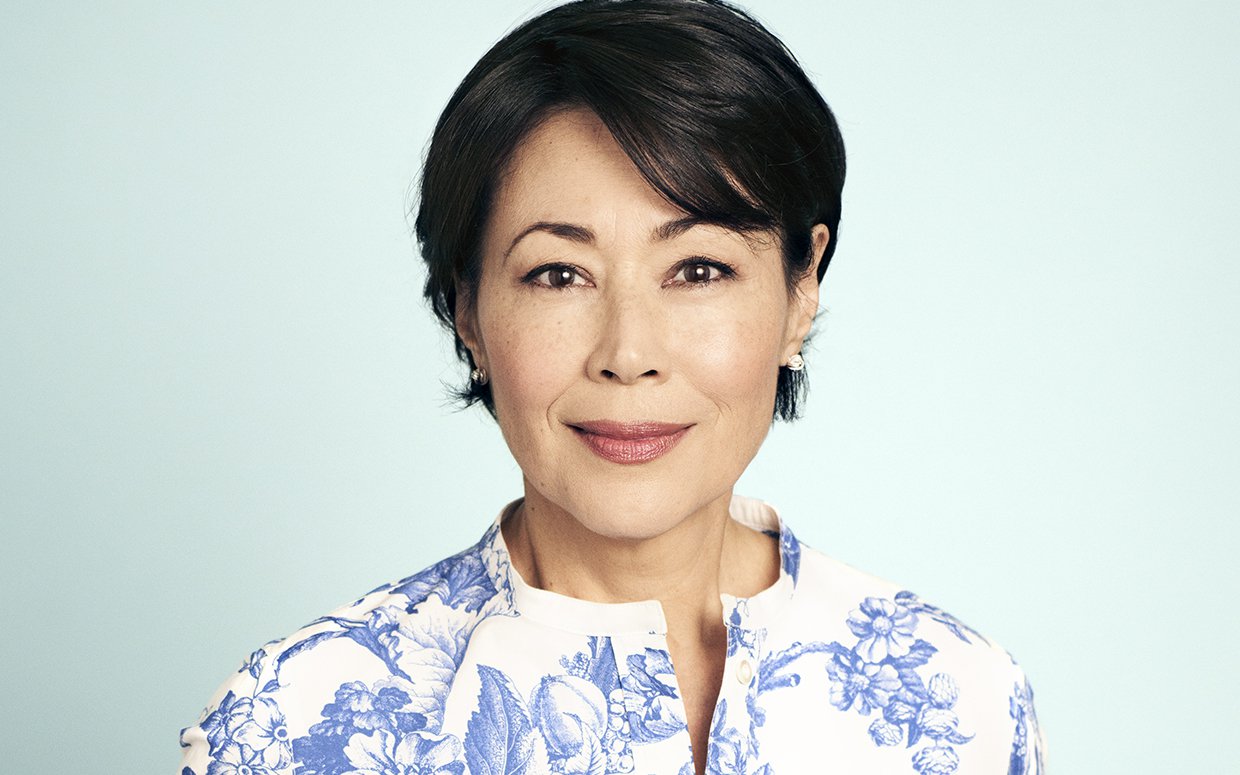 By Jacob Sahms
Catching up with Ann Curry is no easy task. But one morning last week, fresh off a red-eye flight from filming the last episode of Chasing the Cure, Curry shared her thoughts on her new program that is crossing media platforms and blending crowdsourcing with experienced medical experts. With all of the responsibilities of a wife and mother, Curry has still found a way to maintain her eye as a journalist seeking the truth and shining a light on humanitarian needs. It's a journey she says began as a teenager in Oregon.
"Forty years ago, I was impressed as a teenager with the kind of coverage we were seeing on TV and in the newspaper," Curry remembers. "The stories were intense, just like they are today, but we were hearing about the Vietnam War, the Civil Rights movement, and the women's liberation movement. I saw then how information can affect in a positive or negative manner. I felt strongly that it could be part of the good, part of telling the truth."
Curry went on to report on wars from the Middle East and Africa, as well as natural disasters in Asia and Haiti. But it wasn't just the consumption of media stories that drove her to those places in need of the world's attention.
"My father, a career Navy man, told me from the age of twelve the same thing about what I should do with my life," she shared. "Whenever I would ask, 'What should I do?' he would always say, "Ann, whatever you do, some service to someone else. No matter what, you know you were born for a reason.' It varied a little later on to include, 'Be able to remember on your last day that you were born for a reason.'"
The interviews Curry has done and the attention that she has drawn to those in need has been remarkable over forty years in journalism, but Chasing the Cure is a different kind of programming. Curry calls it "game-changing," as the producers tap into the specific technology available now through social media to tackle health problems that have been impacting people for years, including 250 million people with undiagnosed illnesses today. And it all started over spring rolls at a "funky" Chinese restaurant in New York City.
"My friend Jennifer O'Connell, a television executive, brought the idea to me over lunch," Curry remembered. "She had seen a Facebook post by one of her son's teachers, talking about her husband's terrible illness. No one could diagnose it, and the medical bills were piling up. Then Jen noticed that people she knew on Facebook were also posting these terrible situations. So she asked me, 'What if we used social media for good? Could we amplify these stories of people who need something?'"
Curry's first reaction was defensive, as she wondered, 'How could we do this live with people who are desperate without exploiting them?' She wanted to know if TNT could do the program in an ethical way, and Turner executive Michael Bloom showed Curry that it mattered to him, too.
"Michael is a bighearted human being, and he said, 'In a time when its good for people to see the good in each other, while we're doubting each other's compassion, this show matters. Maybe it could never happen at another time.'"
Curry, O'Connell, and Bloom moved to make sure that the patient would come first and the story second. As they've wrapped four episodes so far, Curry has heard from medicinal experts and those in the research field about how important the program is to them. But Curry says the real confirmation has been from the conversations that she has had with people behind the scenes.
"Looking at the faces of the young interns behind the scenes confirms that we're doing the right thing," she said. "Talking about how they felt, how their moms were watching the show, and how proud their mothers were of them for being on the show reminds me that we're doing the right thing."
And then there's the response they've received from the patients.
"Patients have told me, 'I know you won't let me down' and doctors say, 'I know you wouldn't be involved unless you were doing this the right way,'" shared Curry. "Single-minded purpose gets you close but it takes more. I never want to let people down, but not every cause can be solved."
Even if they can't solve every case, Curry and her crew are trying to let people be empowered. She acknowledges that in this day and age, that isolated people feel scared and alone, and that social media can give them a platform to come out of their homes and form community. But that community has a purpose, too.
"The patients can do something to help someone else, to be selfless, to provide a salve and uplift in their life and value," she proposed, also implying that viewers are given the same opportunity through the crowdsourcing aspect. She says she has seen people in the worst situations, like refugee camps, and that they are often the most compassionate.
"Some people living in the worst situations that most of us can't imagine – like a refugee camp – show great compassion to help others. The patients will say to me, 'If my story can help someone else, then all of this is worth it.'"
"The meek of the earth show the most compassion."
Highlighting compassion, saving lives, connecting people. That's what Curry has been doing for years, and Chasing the Cure is really no different. She's proud of her ability to connect television producers, creators, doctors, technologists, and journalists to make it happen, to create a live simulcast over various platforms.
"Doctors say that they only have a few minutes with their patients, that they wish they had more time to focus on them but they're driven by the system to the next crisis. What if we punched a hole in the silo and actually helped care for each other?"
Chasing the Cure returns on TNT on Thursdays.