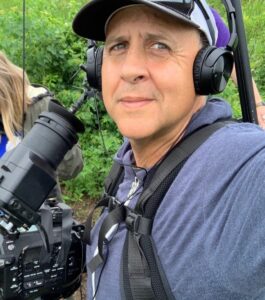 By Jacob Sahms
Rex Miller and Sam Pollard teamed up to direct Citizen Ashe, an upcoming documentary about legendary tennis player and social activist Arthur Ashe. Miller, who currently resides in Durham, NC, filmed in Richmond as Ashe's name became permanently emblazoned in his hometown with the naming of Arthur Ashe Boulevard. While Ashe's name now permanently stands in the city, with the release of Citizen Ashe, Ashe's impact on and off the tennis court will be permanently emblazoned in the hearts and minds of those who see it.
Miller grew up in a tennis home, saying he's "the product of two fanatical tennis playing parents." He says he was the kid who bounced up and down in the crib next to the tennis court while his parents played on courts in Queens. "In 1968 as a six year old I was there at the U.S. Open finals when Arthur Ashe won," he remembers. "I played Junior, Senior, and college, and I've coached tennis my whole adult life. I have daughters who play a little tennis. I'm still in the game."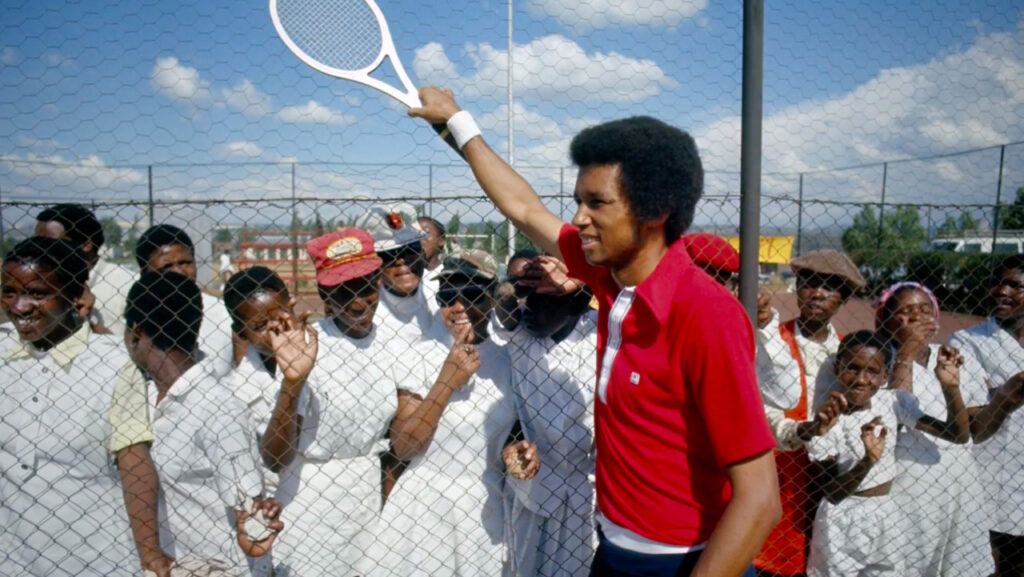 Tennis isn't the only thing the director picked up from his parents: he read the New York Times everyday with his father, a writer and editor. This exposure to stories showed him the world before Miller threw a backpack over his shoulder and traveled the world as a photojournalist. Drawn to visual storytelling, he developed an eye for what was happening in the world, not just on the court. Still, the insight into an athlete's physical, mental, strategic, emotional and spiritual sides were all relevant when it came to exploring the story of Arthur Ashe's life on and off the court.
"I gravitated toward the story from inside of Arthur's head," shares Miller. "What's known as the Arthur Rampersand tapes, for the man who wrote Arthur's biography Days of Grace gave us the real source. I had encountered the tapes while researching at the Shamburg Center [for Research in Black Culture] in Harlem, and came across a thousand pages of transcripts of Arthurs interview. When Rampersand was asked if he still had the tapes, he said, 'I have no idea, let me go look.' He came back the next day and said, 'I have thirty tapes, would you like to listen?' When someone isn't around, the best source is listening to their recordings and we thank Arthur Rampersand for spending weeks with Arthur. Rampersand was a good source because he made Arthur comfortable and he opened up. Later, when he had his second heart attack, Arthur what he was thinking about and what the hospital was like. It's better for the film than other people saying 'Arthur did this' or 'Arthur did that.'"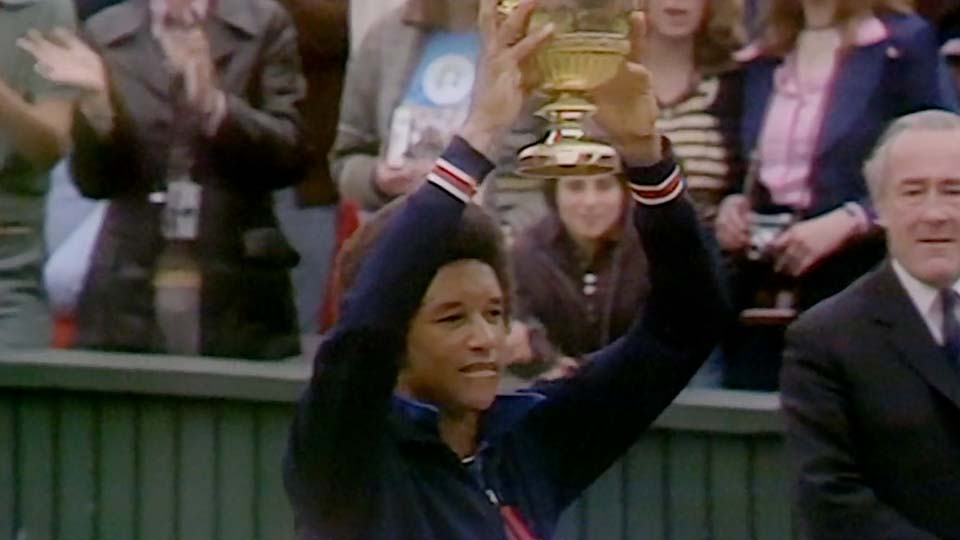 As an expert on Ashe, Miller had significant knowledge of his subject prior to the beginning of filming, but even he found ways that the research unearthed new elements of Ashe's life. "I loved learning about his insecurities," Miller admits. "I didn't know about his military career but he won his first major tournament while enlisted at West Point. He avoided Vietnam because his brother volunteered for a second term. I didn't know how deeply he was affected by the murder of Emmitt Till, who was Ashe's age and lynched for no reason."
The influences of others helped shape the person that the public saw. Miller recounted how Jeannie Ash told him about the institutions who had impacted him, how Coach Hudlin proved influential. But even while he was influenced, Ashe stayed true to himself – an aspect that is certainly underscored in the film. "People wanted him to be outspoken and militant, but he said that wasn't his way,'" the director shares. "He talked about himself 'not being a rock thrower,' but that activism was bringing everyone to the table, engaging with them, providing thought out solutions, and not providing emotional response."
Together, Miller and Pollard's gifts have brought the story of Ashe's success on and off the court to the forefront, and audiences will benefit from that effort. In the end, that makes Ashe even more heroic, more courageous, and more admirable, a role model for everyone to consider in terms of using your platform to help others and stand for yourself at the same time.
Citizen Ashe will be released theatrically on December 3rd in NYC and December 10th in LA,
followed by CNN's broadcast premiere and HBO Max's streaming premiere.