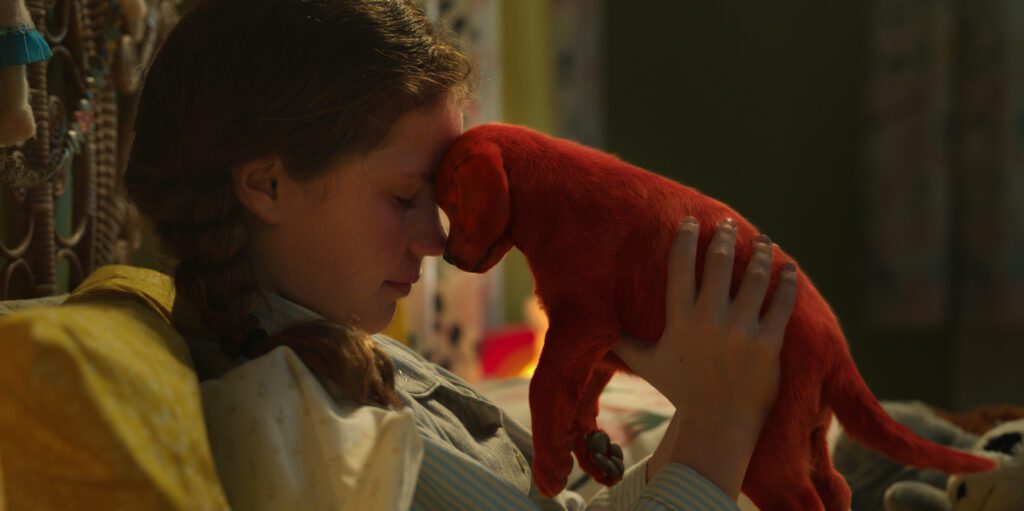 By Jacob Sahms
Clifford the Big Red Dog tells the live-action story of the remarkable dog in question alongside his human friends, like Emily Elizabeth (Darby Camp). This is the work of director Walt Becker, who led the actors through the dramatization of Norman Bridwell's beloved characters, alongside producer Jordan Kerner. Together, they shared their vision for the story set in contemporary times, as a conduit of unconditional love.
The director remembers reading the first book about Clifford as a kid, an added ingredient to his already pro-dog life. "I've always loved dogs, having at least one all the time," he shared. "Once I had little kids, I read them the Clifford books. To be able to bring that property to a live-action movie for the first time was special."
Producer Kerner read it later in his life than Becker, but he too fell in love with the fictional dog as a dog lover himself. "I read it at eleven or twelve, and for the next ten years, when people would have a child, I would encourage my parents and others to buy that book and its sequels as gifts," he remembered. "About twenty years ago I tried to get the rights to it but it was tied up. I love to make family films, and I was fortunate enough to have them come to me about joining them in the process, a year before we started production. It felt like a moment that was meant to be."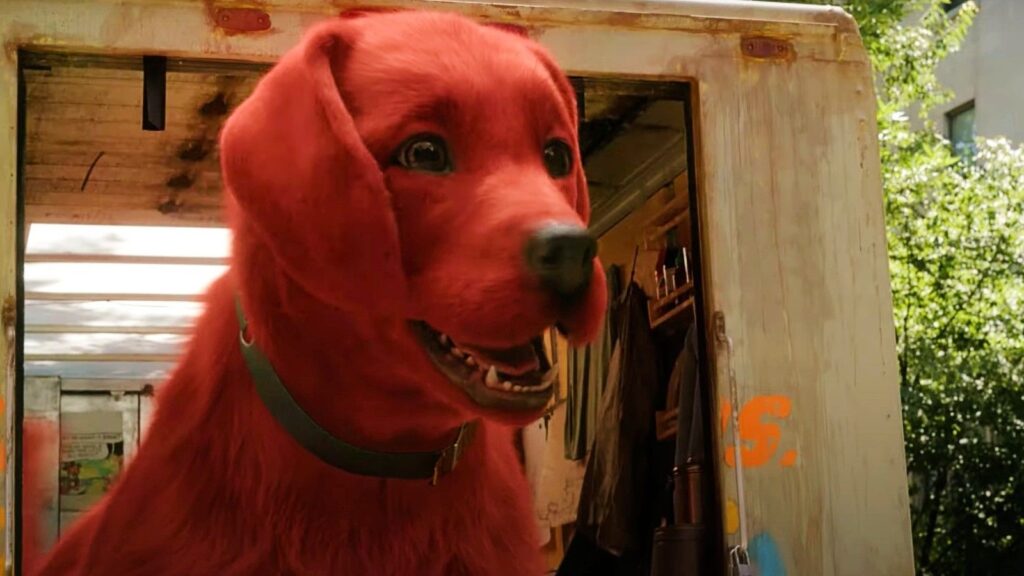 Both men say that the film's message is one of unconditional love, between Emily Elizabeth and Clifford, between Emily Elizabeth and her uncle (played by Jack Whitehall), and between members of the community and each other.
"The movie is about accepting things that are different," Becker proposed. "We didn't start off filming with a lot of the stuff that's happened that's tearing us apart [happening in the world]. It's happened since we shot the movie. But the message about loving people, accepting people, not judging people is so important. The neighbors in the community coming together around Clifford shows the power of that to change the world."
Kerner said that Clifford represents the idea that can be seen two different ways, sometimes for good and sometimes bad. "We started off with something red and big, and for half of the people that was a joy and a wonder, and for half of the people maybe it's a genetic aberrance and you have to be afraid of it, something we can't easily accept. That's the journey we wanted to go in the movie."
"It's intentional that we moved the film's action from Birdwell Island to New York City," he continued, "that Emily Elizabeth had to go with her mom, and because they didn't have a lot of money, they lived in a transitional area of Harlem that is incredibly diverse. She has to go to a school on scholarship, and wasn't accepted because she was different economically and in her mannerisms. The idea that unconditional love underlies all of this shows the community, a mix of African American, Latinex, Asian, South Asian, and everyone is pals. There are squabbles and problems, but Clifford shows unconditional love and helps them get out of those moments, rather than what separates, what unites and what we have in common shows up."
As a producer of The Mighty Ducks, Kerner remembers that they showed a team, a mix of boys and girls, different races and backgrounds. They did not say anything about the diversity, but they showed it. Years later, the film stands as a classic – something he and Becker hope will be said in the future about Clifford. But they are aimed at telling a story about unconditional love, no matter what, because each of them have seen and experienced it for themselves.
"If you look at the animated logo for my company before the film, there's a nine-year-old boy and an older African American woman who worked for our family, at a time when that happened," Kerner explained. "It takes place in a stadium at the L.A. Colosseum, raising money to fund the back surgery that Roy Campanella needed because players didn't make the kind of money they make today and Roy couldn't afford that surgery. We went to that game together – it was a moment of grace for me."
Becker says that his parents are the ones who modeled unconditional love for him, and that he's blessed to still have them in his life. And then, chuckling, he added, "Having kids of your own, you realize they can do a lot of dastardly stuff and you still love them! And then there's Jesus himself: I'd put that above my parents in my journey – in terms of modeling unconditional love."
The unconditional love drives both men, into church and into making films that a whole family can go to together, enjoying the experience and learning together. That same woman that took him to the Colosseum took Kerner to church as a child, showing him a joyful experience that he understood even as one of two Caucasians in the church. "A lot of films I've produced have that resonance inside of them. Unconditional love was shown to me, and it was something that made me feel like movies need to elevate not denigrate. We need to lift the spirits of those who come into the theater, make them laugh, make them cry, make them think about things. We can communicate things that bring us together."
Just like a big red dog named Clifford.