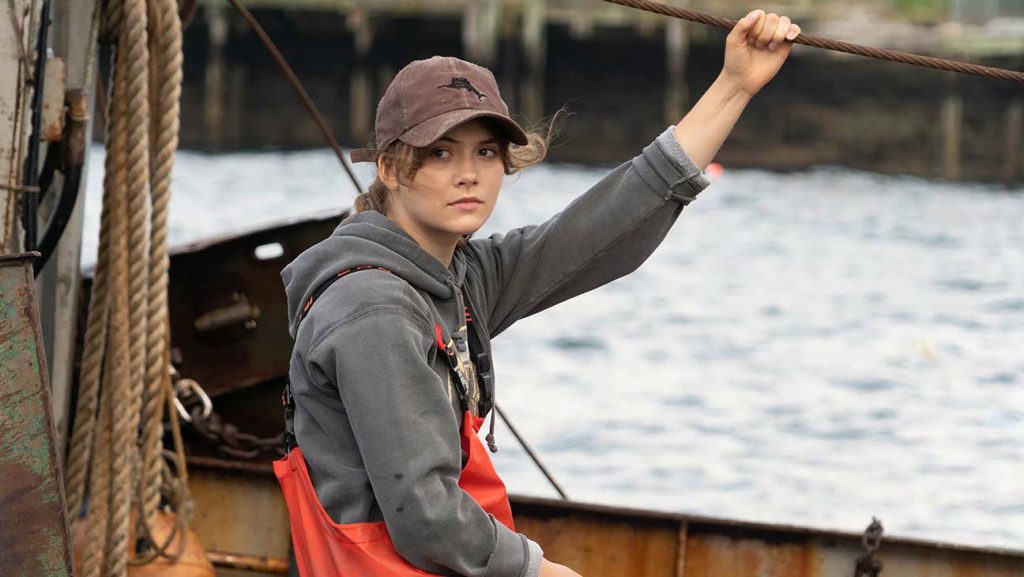 By Jacob Sahms
An English-language remake of the 2014 French-language film La Famille Bélier, Coda shares the story of the Rossi family, fishermen out of Gloucester, Massachusetts. Ruby (Emilia Jones) is the only member of the family who can hear, so she becomes the spokeswoman for the family made up of her parents (Troy Kotsur and Marlee Matlin) and brother (Daniel Durant). Over time, the family is forced to consider changes to their familial system in terms of relationships, work, and communicating with the hearing world, as director Sian Heder masterfully moves the cast through the seas of New England and life itself.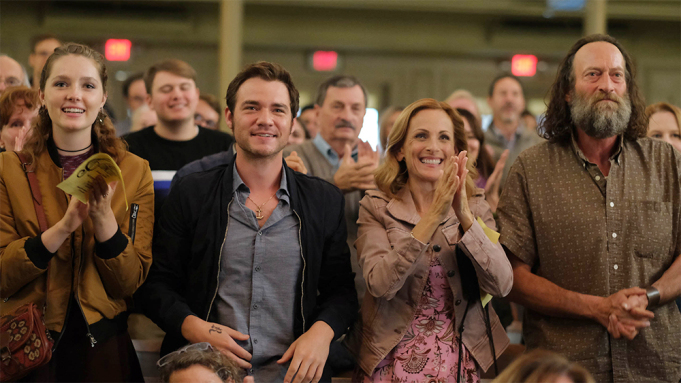 The screenplay, which Heder also wrote, is delightfully clever and funny at times, while poignantly powerful and gut-wrenching at times, too. Ruby wants to grow up and experience a normal teenage-to-young adult life, while the rest of her family expects fishing to be their work and her calling. When she meets music teacher Bernardo Villalobos (Eugenio Derbez), she encounters someone who sees her gifts and challenges her to push herself; when she meets Miles (Ferdia Walsh-Peelo), she discovers romantic love and a relationship she'd never considered before. Her senior year has several challenges, and includes a sudden opportunity: music school away from Gloucester.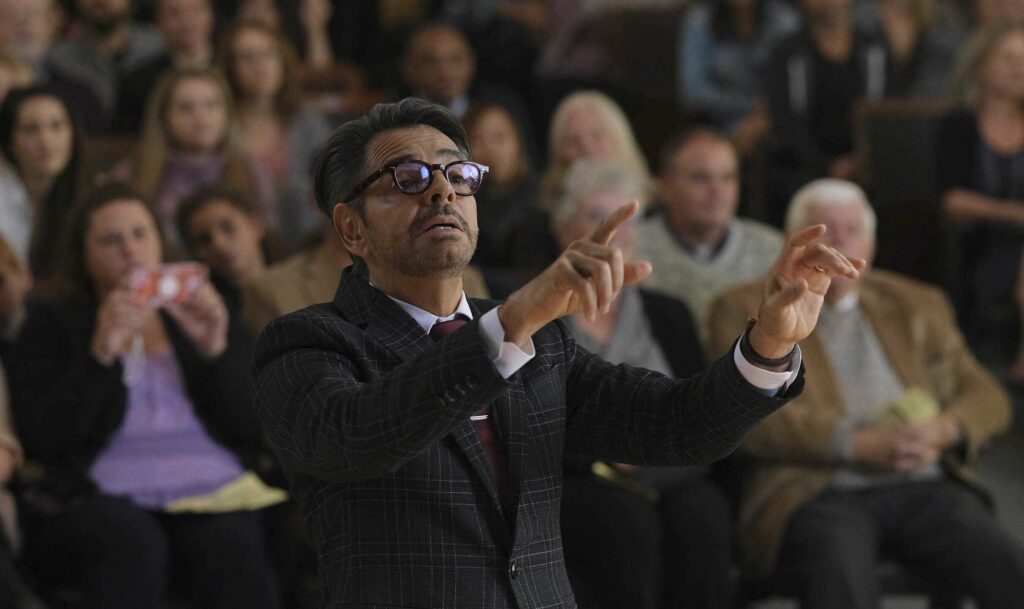 The whole film powerfully represents life for those who are deaf and those who love them. Heder uses sound in the film as well as silence to blend the sensation, which is jarring at times, for an audience used to seeing and hearing simultaneously. The audience briefly senses what it is like to be Ruby and to be her family periodically, resulting in some clever funny moments and some mind-stretching deeper ones. This allows the audience to see Ruby's life, and that of the other Rossis, through their eyes, rather than just assuming that hearing people can understand what it's like to be deaf. This is beautiful art, stories in motion that ask us to experience life from another perspective.
In the midst of this, the audience sees prejudice as the Rossis are taken advantage of by those who buy fish from them, until they're pressed to go into business for themselves. They are pushed to start directly selling on their own, while Ruby must also navigate what her musical life might look like. The business side of fishing, and the family's ability to adapt, provide another set of experiences for the audience to consider. This connects the audience more closely to the Rossis, in light of the financial struggles many have experienced in waves since 2008 and now thanks to the pandemic.
In signing and speaking, the Rossis are coarse, but their experience of life is realistic and powerful. Ruby's coming-of-age story and her desire to find her voice certainly translates to a beautiful story arc. But in every situation, whether between Ruby and her family or Ruby and Villalobos, the film asks the audience to consider how well we're listening. Do we see each other? Do we understand what others are experiencing and suffering through? Do we really listen to the cries of other people's hearts? Coda sings a sweet song, but it tells an even better story about what it means to be yourself, to be a family, to be the embodiment of love. Sometimes it means holding on and sometimes it means letting go.
Coda challenges us to see with our eyes and hear with our ears so that we can love with our hearts.