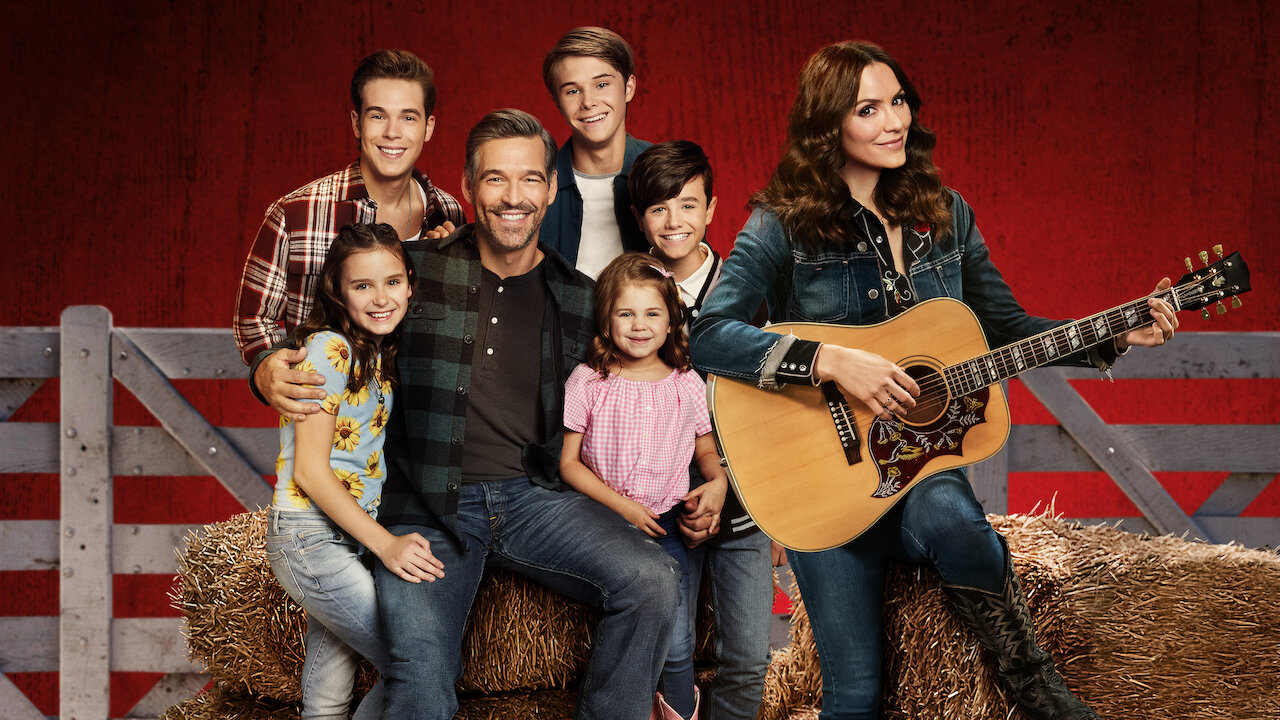 By Jacob Sahms
One rainy night, a down-on-her-luck country singer named Bailey (Katharine McPhee) finds herself on the steps of Beau's (Eddie Cibrian) home. Before long, she's the nanny to Beau's five children, Tuck, Brody, Beau, Cassidy, and Chloe (Ricardo Hurtado, Jamie Martin Mann, Griffin McIntyre, Shiloh Verrico, and Pyper Braun). Soon, the family is laughing, loving, and singing their way through ten episodes named after musical songs. It's the Nanny meets Nashville, or maybe it's Sound of Music for the country heart.
While Country Comfort isn't necessarily my normal fare, I found myself pleasantly amused by the way that the family fights, works, sings, and learns together. McPhee is endearing, and she sells the singing parts with aplomb. She's a more countryfied version of her Scorpion character, and we want her to succeed. Sure, she's forced to fight through her feelings for her ex-boyfriend, Boone (Eric Balfour), who wants her back until he doesn't off and on, and the impediment to the relationship we know the show is aimed at for Bailey with Beau, Beau's girlfriend Summer (Janet Varney).
While the show has the normal hijinks romantically and the kid-related issues, it also shows some more heart than we might have expected. We discover that Beau's wife and the children's mother died, and the kids deal with the loss of their mother and the possibility for a new relationship for their father in different ways. Bailey's inclusion in their family allows for growth and healing that gently moves the family members forward through their grief and toward each other. Yes, some of that growth happens in church – this is a show situated in the South – but it shows the power of family and love.
For those looking for something rather family friendly, with a touch of music and a solid share of laughs, Country Comfort pulls off the trifecta.