By Jacob Sahms
In Cry Macho, Clint Eastwood and Gran Turino collaborator Nick Schenk have adapted the screenplay from N. Richard Nash's novel. While the story follows retired Texas rodeo cowboy Mike Milo (Eastwood) into Mexico, where he's sent to retrieve his former boss's, Howard Polk (Dwight Yoakam), son. Young Rafo Polk (Eduardo Minett) lives in the sphere of his criminal mother, Leta (Fernanda Urrejola), who sees Rafo as a chip to be bartered with against Polk. As Milo and Rafo trek toward the U.S. border, Leta's influence rises up to stop them.
There's definitely a western flair to Eastwood's latest directorial effort, which comes as no surprise, but the film itself feels like Gran Turino with dashes of Liam Neeson's The Marksman thrown in. Like most of the "late Eastwood years" films, there's an unspoken yearning for redemption, for a recovery of innocence and purpose that audiences have seen, even in The Mule and Richard Jewell. This time it's between the old, retired cowboy and the youth who has made a living so far by fighting his rooster in cock fights.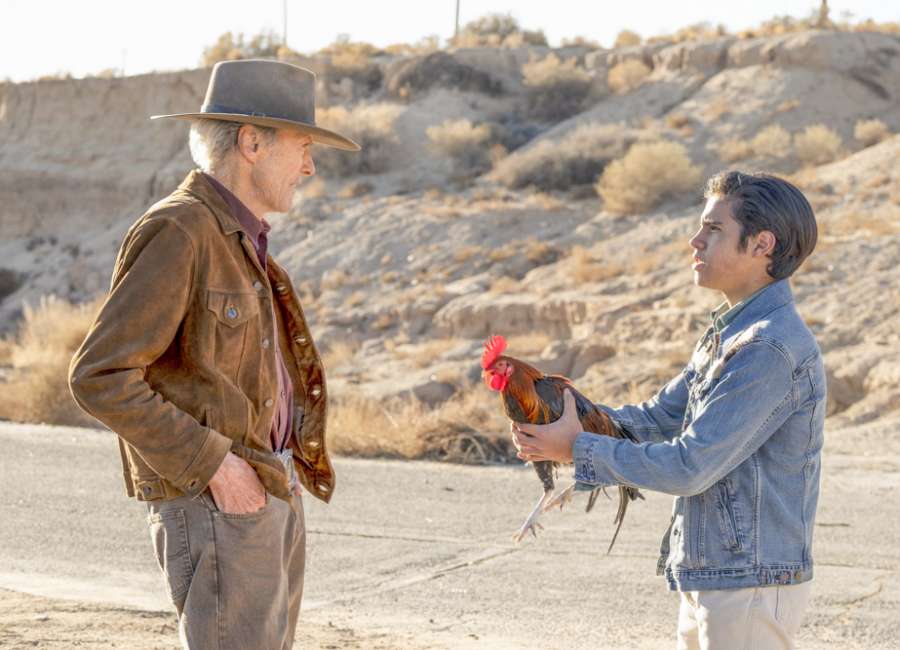 The film takes place on the road. It's a road trip, an escape, a dialogue, a lesson in life. Along the way, the two travelers will find some respite with Natalia Traven's Marta, who shows intuition in their struggle, and provides them a safe place in the midst of the storm. While Eastwood's Milo becomes a father figure – maybe even a grandfather figure – to Rafo, Marta mothers them.
But this is about men, and becoming a man. Milo wants Rafo to avoid his mistakes, to not buy into thinking that the world has to be hard or soft, that he has to be tough all of the time to get the most out of life. There's something redemptive in the way he pours into the young boy, even as Rafo encourages Milo to understand that he's loved, by God who loves everyone. Milo's purpose becomes rescuing Rafo, and with purpose, suddenly his life matters.
While the film has rough language throughout, and some violence, it's a tamer version of the redemptive story that Eastwood has been telling, one that families with teenage boys may consider watching for its entertainment value — and for the discussion of masculinity that could follow. Eastwood is pulling on a thread in our culture, and asking us to follow it to see how we're impacted and how we're impacted others in the way we treat others.