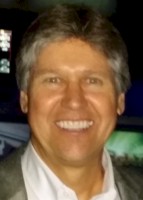 Dave Alan Johnson is a veteran writer, producer, showrunner of hits such as "The Client," "Doc," "Sue Thomas: F.B.Eye," and "High Incident," and a valued member of The Dove Foundation board of advisors. "Vanished" is a young adult film inspired by the New York Times best-selling book series "Left Behind" by Tim LaHaye and Jerry B. Jenkins.
Screenings will be held in conjunction with Fathom Events and EchoLight Studios in more than 600 U.S. movie theaters on Wednesday, September 28, 2016. Following the feature, audiences will experience an exclusive Q & A with the stars and filmmakers.
Dove: Congratulations on your latest release. What was the inspiration for choosing this particular subject? 
Dave: Co-producer, Randy LaHaye – grandson of Tim LaHaye, (co-author of the original "Left Behind" novels) wanted to do a really cool version of "Left Behind", especially directed at teens and tweens.
Dove: How does this version compare with the original series?
Dave: This story is based on the rapture from Scripture like the original "Left Behind" series. However, we created a compelling action suspense climate in the vein of "The Walking Dead," "Twilight," and "Hunger Games." This type of story resonates with teens and tweens today.
Dove: With so many post-apocalyptic movies drawing in the teens and tweens, I can see the appeal of a story about the rapture to today's young people.  
Dave: Exactly! "Vanished" puts the audience in an entirely terrifying, new world as a result of the rapture.
Dove: What reactions do you hope to evoke from your audience?
Dave: Our objective is to challenge kids of today both in and outside the church into thinking about what will really happen when the end comes. Whether people believe in the rapture or not, this is a movie that compels people to seek more information.  Even Christian kids today are not necessarily interested in the end times. "Vanished" introduces them to the issue and brings it front and center. We want them to be motivated to learn more about the premise and begin asking questions.
Dove: Why did you choose such a different approach from the typical faith movie?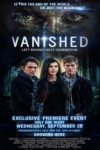 Faith movies often focus on leading the audience to the alter in 90 minutes. There are many wonderful movies of this kind. However, we wanted to take a fresh approach and introduce a biblical precept through a compelling, action-adventure storyline that provokes questions, rather than provides answers. The prevailing question of "Vanished" is, "Where are you going in the end?"
Dove: I was especially impressed by the excellence of your principal cast, consisting of three teens and a 12 year-old. Did you hire Christian actors? 
Dave: We're not able to ask questions about faith when casting. We hired these actors based on their talent, not their theology. It was during the shoot I discovered that Amber Frank (Gabby) is a dedicated believer. Their acting skills made the writing easy. Our goal is to write a script in such a way that good actors will make the audience believe there never was a script. Editing was also simple. We had the benefit of choosing between several good takes, rather than editing around poor performances.
Dove: What has been the reaction of those who have screened "Vanished?"
Dave: Parents report that eventually, after seeing the film, kids start up conversations about eternity. Leaders are also excited by kids coming to them looking for more answers. This makes dealing with end times discussions easier than force-feeding the topic. We've also received great responses directly from teenagers, themselves.
Dove: Someone said, "Content is king, but distribution is emperor." What are your plans for getting "Vanished" out to the masses?
Dave: We have a limited budget. We are launching a national, simultaneous one-day event in 600 theaters around the country on Wednesday, September 28th with Fathom Releasing. We are calling on church youth groups and para-church groups nationwide to get their youth to the theaters on that day and experience this film together. We believe "Vanished" deals with a vital topic that needs to be discussed more, especially with today's youth. For the most part, teenagers are interested in the 'here and now,' and their feelings of invincibility cause them to be cavalier about the future. We hope this film will provide the motivation for young people to learn more and be willing to seek a deeper walk with their faith.
Dove: At the end of the movie, there is a hint that a sequel may be on the drawing board.
Here is the Dove Foundation Review of VANISHED: LEFT BEHIND, THE NEXT GENERATION.  
NOTE: For more information about the movie go to: www.thevanishedfilm.com.  For special screenings or for booking a theater in your town, go to: www.thevanishedfilm.com/church