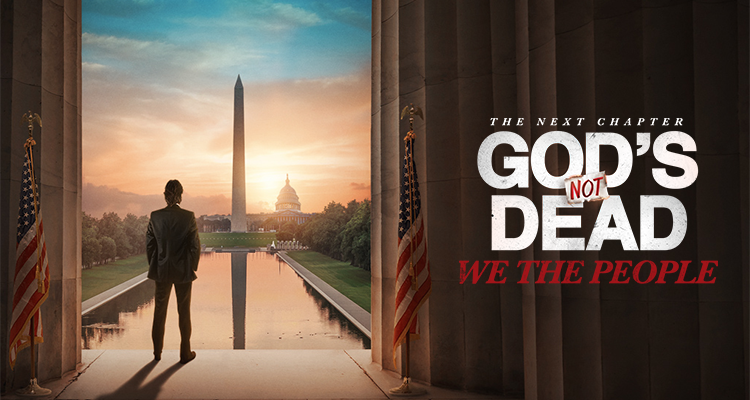 By Jacob Sahms
Since God's Not Dead released in 2014, David A.R. White has watched culture change and has used his movie franchise to create conversation about bringing God back into the classroom, whether it be high school or university, or in the upcoming God's Not Dead: We the People, in the classrooms of home schooled children across America. Aiming to ground the discussion in organic characters, White's latest story wants to know how Christians fit into the world today and where God's faithfulness continues to show up.
White grew up in Kansas, the son of a Mennonite minister, attending public school. But he says that as homeschooling has become more popular and relevant, he learned more about it, and that the last year and a half of COVID-19 has made him more appreciative of how parents learned to teach at home, too. "We wanted to present homeschooling to even more people through the movie, while also discussing the ways we see government trying to come in and control things," the actor explains. "Our world is about control, sex, and power, but America was built on freedom, about the people not the government."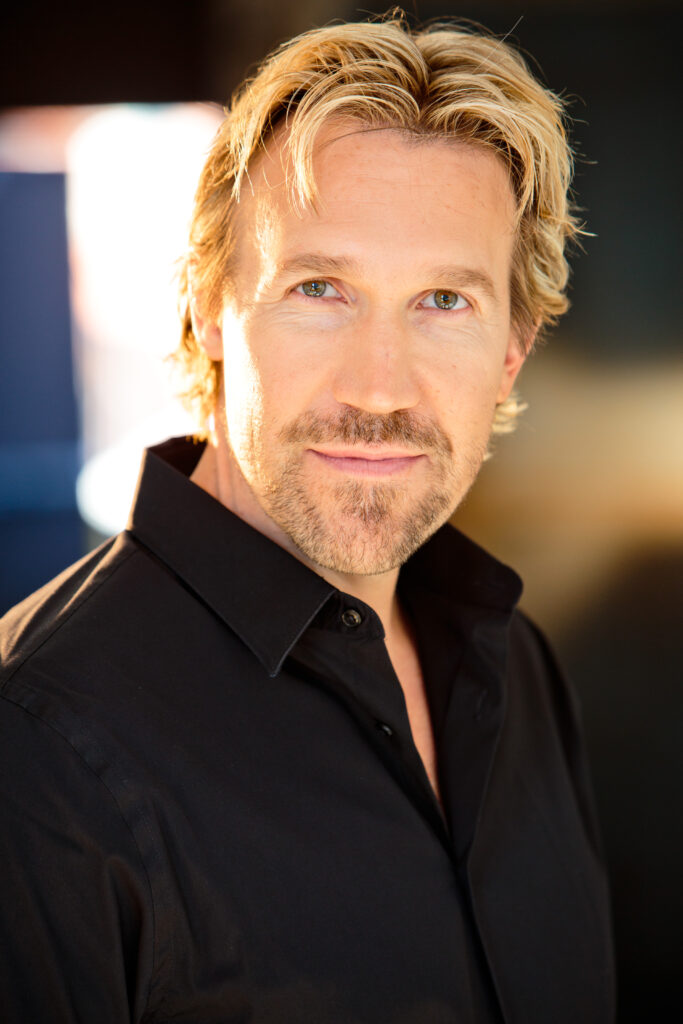 The co-founder of Pure Flix Entertainment, now Pinnacle Peak Pictures, recognizes that God has a plan and purpose for each of us, something that is different for us to do. He remembers growing up in the church in the 1980s and seeing Billy Graham-sponsored films in church, and realizing that there weren't other people making movies. "The projector in the church basement would eat the film or the sound wouldn't work," White shares, chuckling. "But I remember having a heart for those stories, even though I never imagined I would start a distribution company with movies in theaters."
"God's faithfulness, using the most unlikely people to share the love of Jesus and the hope found in him, has given me opportunities that a secular career didn't."
The transition from DVD production to streaming to on-demand options meant that the film production side needed a different name, hence Pinnacle Peak Pictures. But the heart behind the God's Not Dead films stays the same. "The goal is to make and distribute films to show who God is and His meaning for our lives," says White. "Sony had been looking for a faith platform, and for seven years Sony and Affirm had been trying to make films. Now, with our partnership, we'll release God's Not Dead: We the People October 4-6 in theaters. It has the feeling of the first while now being organic and personal."
Somehow, this story leads back to White's father, who brought Christian radio to the southwest because of a vision for reaching more people. It's been a long road, from Kansas to Los Angeles, from 1992's "Second Glance" to 2021's upcoming fourth installment of God's Not Dead. He didn't become the evangelist on stage that his father always wanted him to be, but in the end, God has given him a platform unlike anything he would've imagined thirty years ago in the basement of the Mennonite church in Kansas.
For more on the new film, check out www.Godsnotdead.com.