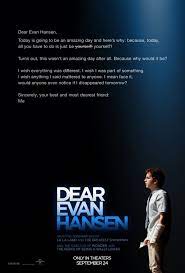 By Jacob Sahms
A high school senior writes a letter to himself as part of his therapy for anxiety and depression, only to have the letter stolen by an angry young man who then commits suicide. When the letter is recovered on his body, the dead youth's family believes that the two teenagers were friends, setting off an unfortunate series of events built on lies. This is Dear Evan Hansen, Stephen Chbosky's cinematic version of Steven Levenson, Benj Pasek, and Justin Paul's 2015 Broadway hit about high schooler Evan Hansen's senior year.
Hansen has a broken arm to start the film, and his mother (Julianne Moore) suggests he get his "friends" to sign his cast, alongside the advice from his therapist to write to himself. Another outsider, Connor Murphy (Colton Ryan), offers to sign the cast and then steals Hansen's letter. When Murphy's possessions are returned to Murphy's family, Cynthia, Larry, and Zoe Murphy (Amy Adams, Danny Pino, and Kaitlyn Dever), they assume Connor had written the letter to express his appreciation for Hansen's friendship. Invited into the Murphys' home, as Cynthia tries to make sense of her son's death, Hansen lies, spinning his relationship with Connor as closer than it was. Soon, he's creating a fake backstory to their friendship, engaging in "The Connor Project" in honor of the dead teen, and deceiving Connor's friends and family.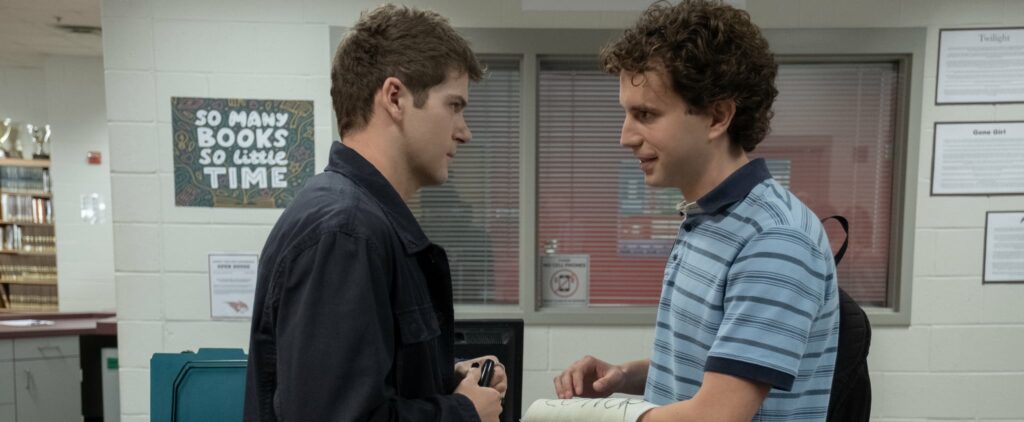 The film version of the story still stars Ben Platt, the Tony, Emmy, and Grammy Award winner for his roles and singing in the Broadway version. While there have been some early criticisms of casting the twenty-seven-year-old Platt in the film, the reality is that he earnestly (and anxiously) plays the titular role, perfectly. Much like the nearly thirty-year-old Tobey Maguire playing teenage Peter Parker AKA Spider-man, it's a question of acting – and Platt nails the role, again. As an actor, and as a singer, Platt's talented delivery holds the pieces of the story together, the flawed central character around whom all of the other characters revolve.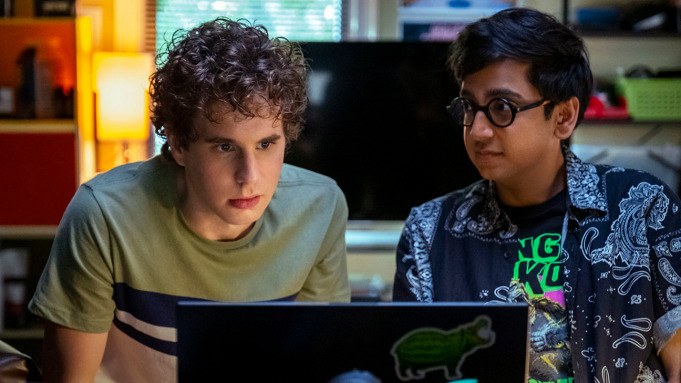 The original story and Chbosky's interpretation of it highlight significant issues facing teenagers (and adults) today. Dear Evan Hansen is entertaining – the music is solid and the drama is … dramatic – but it's a case study in human behavior and the struggles of individuals and communities to find themselves. [Parents should note that alongside teen suicide, there is profanity, sexual innuendo, and various forms of shaming, and isn't meant for younger children.] But Chbosky's direction doesn't veer away from focusing on the struggle, the sorrow, and the possibility of hope that exist there, for discussion.
**************Some spoilers below. ***************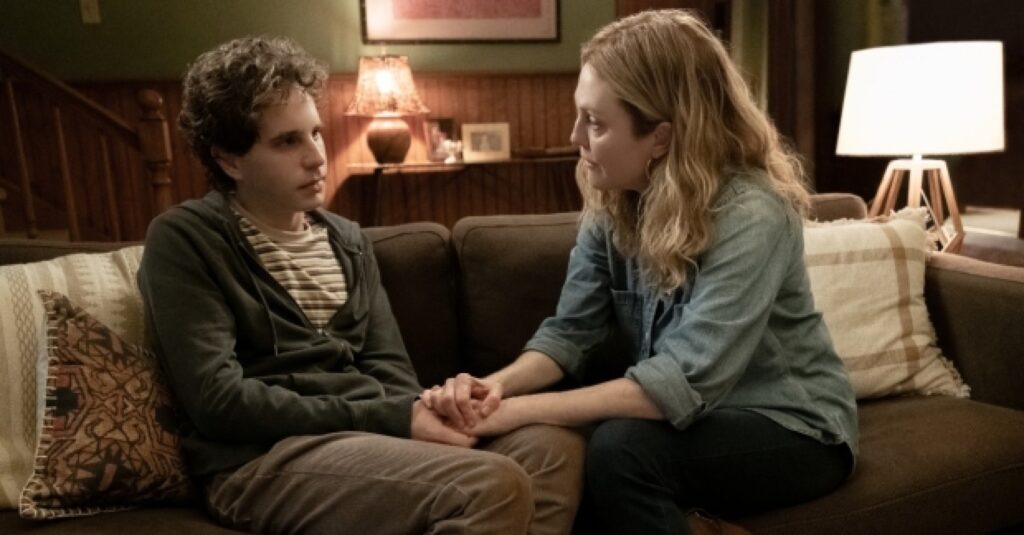 Hansen writes the letter out of his own desperation, and his mother's frustration with providing a safe place for Hansen to grow into the person he's supposed to be. The broken arm is actually the result of his own suicide attempt; he no longer sees a life worth leading, so he has no issue with leaving it. While Conner is aggressive and mean, he and Hansen actually share some of the same spiritual DNA: they feel isolated, alone, scared, and unseen by others.
When Hansen starts to come to grips with the tragedy of his decisions (on top of a lost young man), he hears from another teenager, one suffering from the same emotional distress but inclined toward hope: "To know they're somehow not alone is all they're hoping for. What if they didn't have to stay anonymous anymore?" This teen recognizes that over-performing to hide one's anxiety is as damaging as Hansen's underperforming, but the hopefulness is an injection of light into Hansen's darkness. That's what friendship, community, and dare I say, the church are supposed to do in the world in which we live, with decay, darkness, and deep separation. The church should shine a light to show people a path back to wholeness, back to the love of God.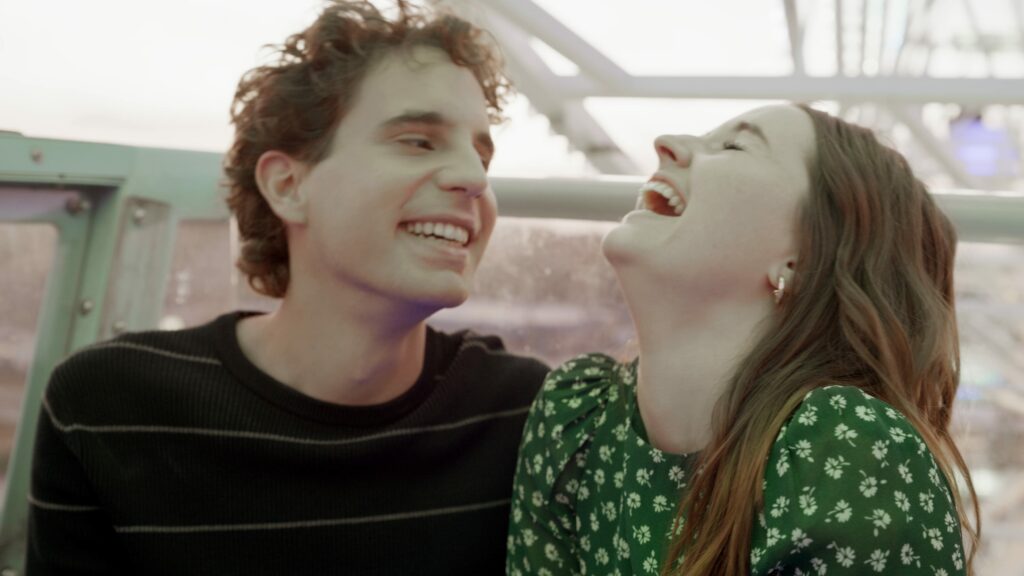 Unfortunately, Hansen's mother isn't able to see his struggle until it's almost too late, because of her own struggles – a reminder that this isn't just about the hurt teens feel, but the troublesome path that adults must navigate as spouses, parents, and individuals. Her recognition of Hansen's hurt is still earlier than the Murphys could see Conner's struggle. It's a reminder that our lives get busy, too fast, and we can miss the signs that we should be reading, to allow us see each other clearly. It's especially jarring for parents, to be able to see how abundantly important it is that we love our children and still involved, that we stay connected, with their lives and to their hearts. But trauma leads to breakthroughs, sometimes, and in Dear Evan Hansen, that breakthrough comes because of the invasive, immediate tendencies of social media to break us out of our walled-in lives and expose to the world what's behind the facade.
The audience knows that Hansen's lies are snowballing, escalating, growing into a mountain that's insurmountable. There has to be a point where the dam bursts and all of the truth comes to be seen and known, when Hansen's dishonesty will be revealed. It's inevitable, right? But what the audience can't expect is that Hansen takes responsibility for what he's done, that he repents. This is such an old-fashioned church word, yet it remains the overwhelming action that changes the story arc for Hansen and the Murphys. Rather than continuing to hide, to deny, and ignore, Hansen owns up to what he's done. And even more surprising, in 2021, is that Dear Evan Hansen ends with hope for reconciliation and healing, because of the forgiveness Hansen experiences.
It's shocking in 2021 given what we've seen of "cancel culture" and the sometimes wickedly angry way that social media is used that Zoe forgives Hansen. What he's done is embarrassing, manipulative, and even cruel, but she recognizes his hurt because she knows her own pain. She's empathetic and kind when she could be vindictive and brutal, and that sets him up to forgive himself, and experience hope, too. It's the way that we're supposed to respond, as Christians, who acknowledge that we've all sinned and fallen short of God's glory (Romans 3:23) but we're forgiven so we can forgive. That's where healing starts – in forgiveness, in repentance.
Dear Evan Hansen is an entertaining, gritty, beautiful, terrifying, uplifting parable about making mistakes, seeking repentance, and receiving forgiveness. Don't watch it lightly: there are lessons here for how we identify the pain of others and how we create community where our hurts can be healed and the truth can set us free.