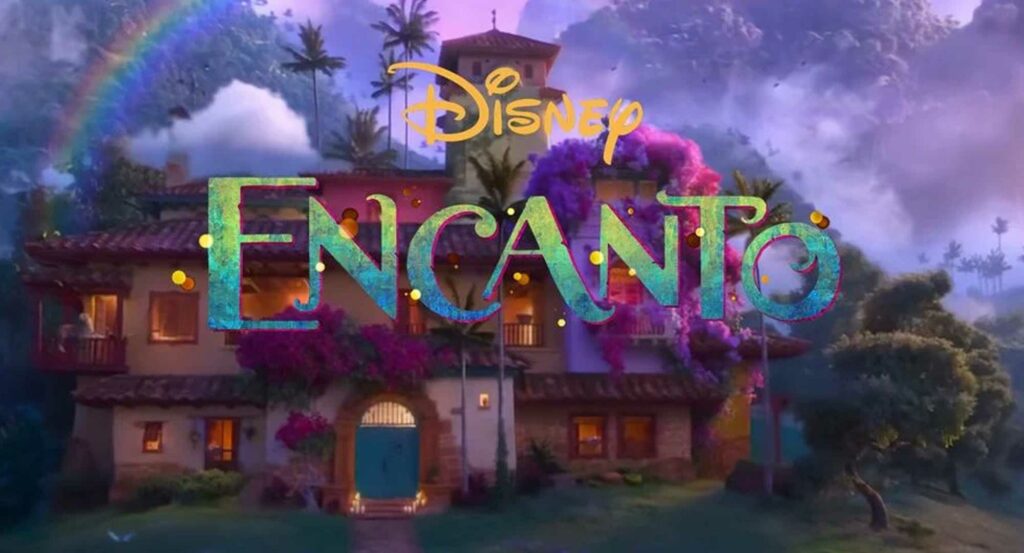 By Jacob Sahms
Encanto, Disney's latest animated film, combines the beauty of animation and music thanks to the studio's stable of excellent animators and the lyrical talents of Lin-Manuel Miranda. Fifteen-year-old Mirabel Madrigal (Stephanie Beatriz) serves as the audience's focus, as a young woman in a household of powerful, magically-gifted family members… who has no gift. When Mirabel claims to see threats to the family's ancestral magical house, the matriarch Abuela Alma accuses Mirabel of being jealous of those with gifts, or worse, causing the cracks herself. Longing to prove her worth and her innocence, Mirabel takes a journey deeper inside the house, rather than the traditional journey that might take her away and bring her back.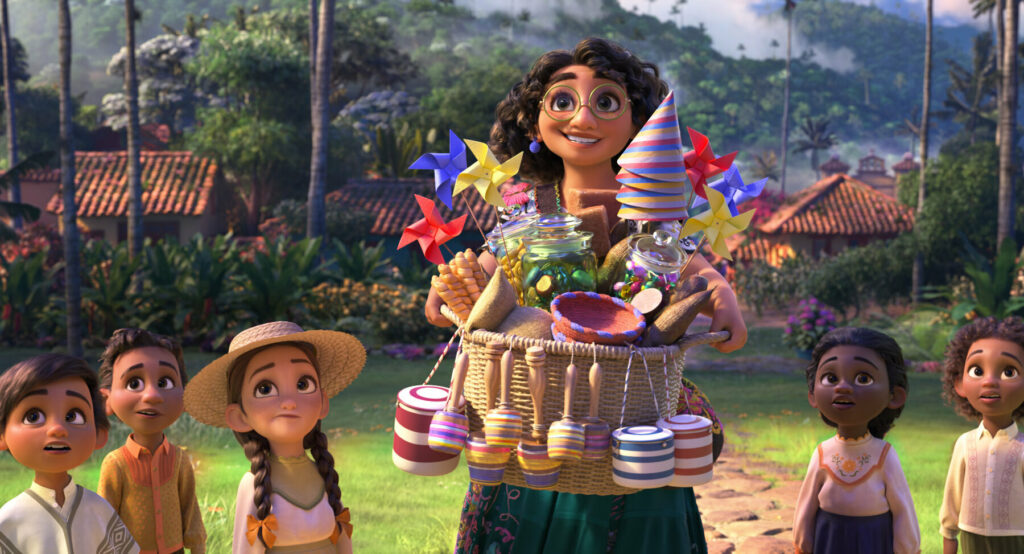 The visual power of this film flies off of the screen in bright, fluorescent, happy colors. From an animation perspective, it far exceeds visually the plot that links the Miranda songs together, or even the outcome. As Inside/Out provided the audience with internal, emotional movement, Encanto takes us inside the proverbial household of the Madrigals by taking us literally inside the house. It is family system theory played out in song, with helpful animals and long-lost family secrets.
While Mirabel is the prototypical "coming of age" protagonist but she stays mostly the same throughout. She is cheerful, upbeat, and encouraging to other people, even those in her family who aren't particularly supportive. She's quite likable – like Cinderella rather than being likable and also precocious like Moana or Merida – and it's some of the other elements that actually need to have their gentle comeuppance.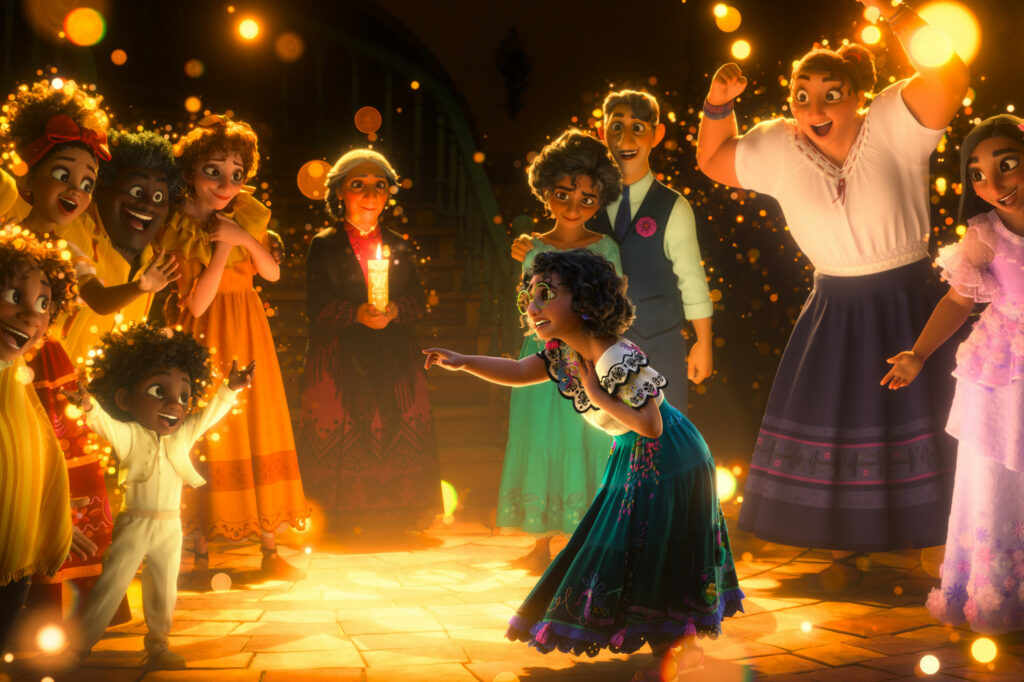 Interestingly enough – I'll make a leap I see that may or not fit for anyone else – this is about the coat of many colors and superstitious gift-receiving and the problems it causes, emotionally and eternally. This film is actually about seeing that the gifts aren't as important as the receiver, as the relationship between members of the family. This is the transitioned story from patriarchal to matriarchal, from a kidnapping to ancient Egypt to the playing out of those interfamilial dynamics inside a house, from the Exodus to "how the issues would be resolved if no one left."
The Coat of Many Colors hid the gifts of the other brothers; in Encanto, the lack of a gift causes Mirabel to shine a light on the gifts of others. And that's a beautiful thing.