Perry's first album clung to the gospel before shaking her Christian parents' faith with songs like "I Kissed a Girl." Cooper, who embraced his Christianity in the '80s, still looks like the scary rocker your parents warned you about.
"Alice Cooper's pastor didn't say, 'You're a born again Christian now. Cut your hair and sing Amazing Grace,'" Joseph notes. "He said, 'be Alice Cooper but change the content of your lyrics so it reflects your faith.'"
Chance the Rapper's lyrics teem with talk of drugs and worse, but he calls himself a Christian rapper. And he's not alone.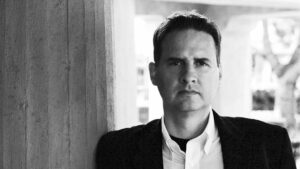 "These are guys who are really struggling to express their faith," says Joseph, promoting his third book examining the intersection between God and music. "The Bible talks about working on your faith with fear and trembling."
"Rock Gets Religion" introduces us to names big and small whose art reflects their faith journeys. For some, the conflict between a secular music world and God became too much. Others navigated the thorny path between music fame and honoring God. No two stories are the same. The themes are unmistakably similar, Joseph says. That leaves some Christians unsure how much to embrace them.
Continue Reading the full article HERE