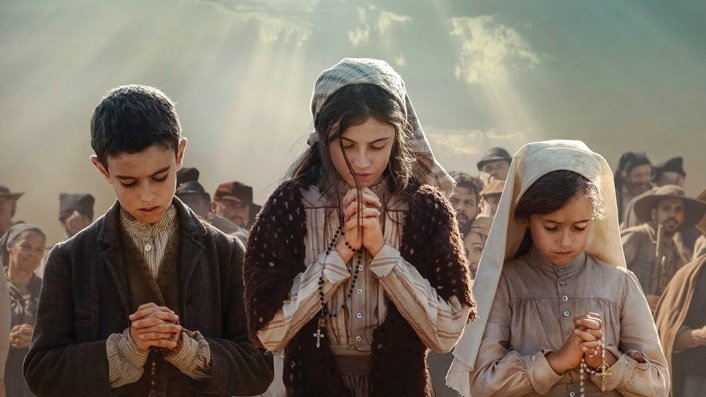 By Jacob Sahms
As a seventh grader at Our Lady of Fatima High School in Warren, Rhode Island, Barbara Nicolosi heard the stories about Sister Maria Lúcia of Jesus and of the Immaculate Heart, the Portuguese Catholic nun who, along with her cousins, Francisco and Jacinta Marto, shared stories of seeing visions of Mary in 1917 when they were children. The visions of the three children led to the Miracle of the Sun at Fatima, Portugal, on October 13, 1917. Between the stories of the nuns at Our Lady of Fatima, and sharing the feast day of Jacinta as her birthday, it seems that Nicolosi was destined to write the screenplay for the 2020 film Fatima.
Nicolosi, who now resides in Virginia where she is a professor of cinema, is no stranger to screenplays, having advised on the set of TNT's Saving Grace, and on Mel Gibson's The Passion of the Christ. But when she was tabbed to write the screenplay for Fatima, she spent two weeks in Portugal, interviewing family members of the three children. She pored over the biographies of Sister Maria Lucia, and the things the nun wrote herself, as well as historical documents about the political and religious climate of Portugal during World War I.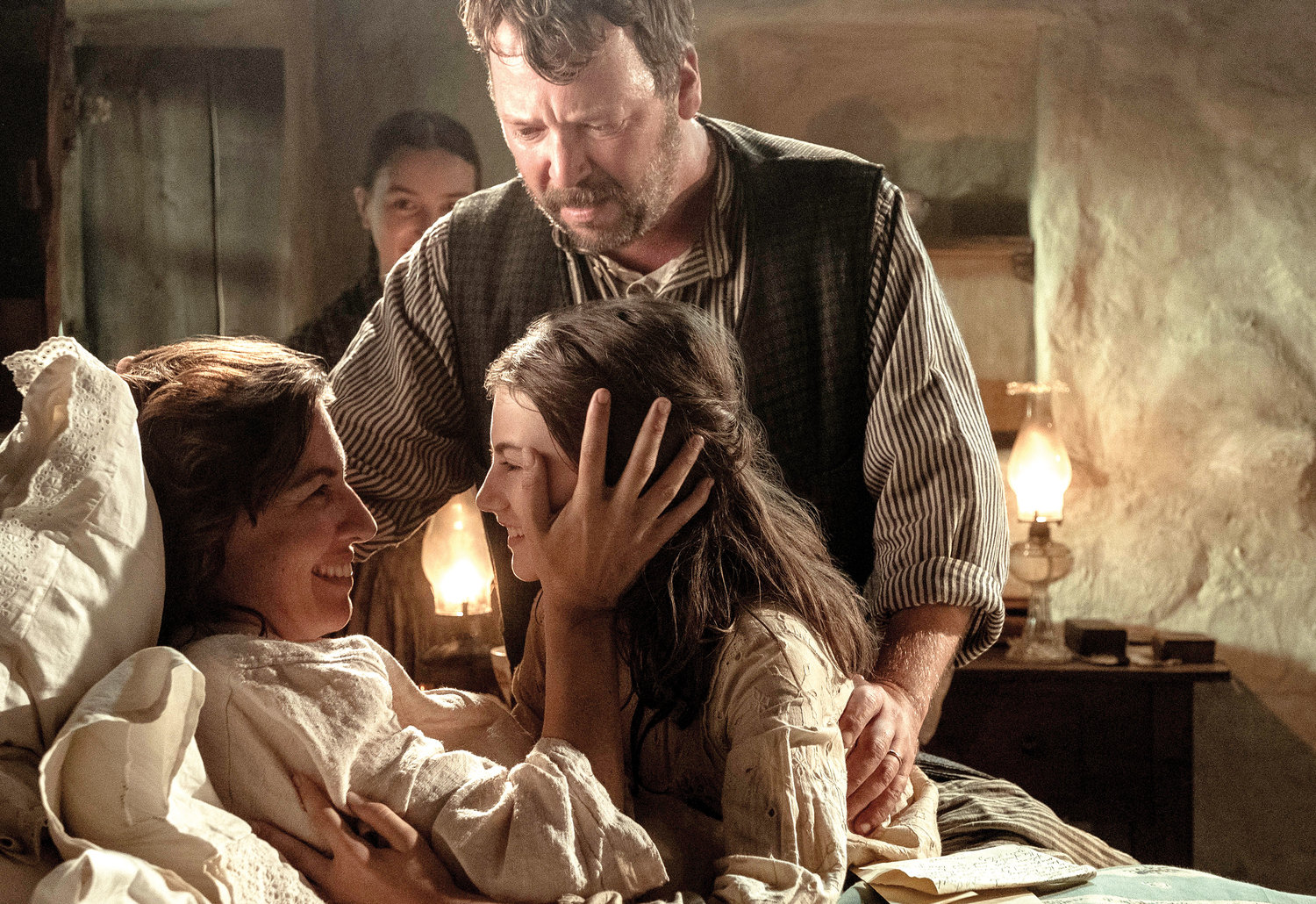 In her efforts to see the film made, between 2005 and 2017, Nicolosi says, "My dominant desire was to make a faith-based movie that wasn't lame." She admits, openly, that she's been critical of Christian film and how unartistic she believes it to be.
"The typical Christian films tend to be like talking books," the screenwriter proposed. "Badly written, badly acted, badly directed, with no visual imagery. I wanted to create something that would raise the bar a little higher."
The end result, a beautiful, moving drama about three children who must convince their family (and other adults) that what they say is true, has won over even contemporary, non-religious critics, with a 64% fresh rate on Rotten Tomatoes, which Nicolosi acknowledges is good for the collating film evaluator. "Even the people who don't like the faith-based part, they're saying it's better than most."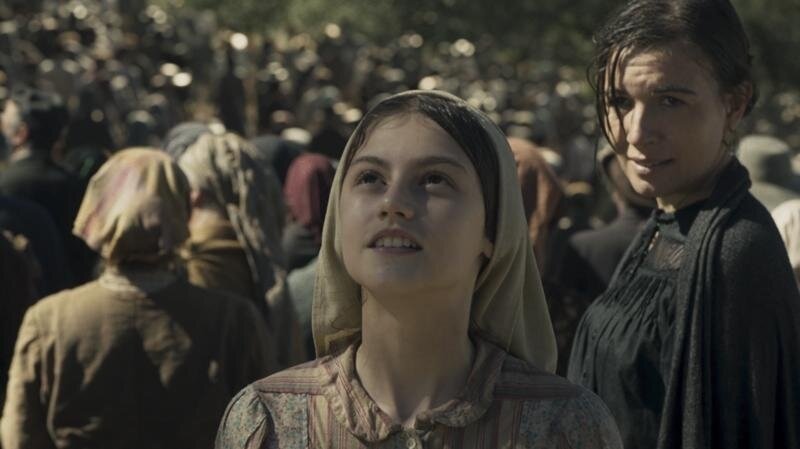 Director Marco Pontecorvo, who is best known for work on Game of Thrones and cinematography on The Last Legion and Letters to Juliet, crafted the visual images well, even if it sometimes missed out on the theological elements Nicolosi studied in her preparation.
"The genius of the Passion of the Christ by Mel Gibson was that it didn't water down the theological and spiritual elements but pushed them," believes Nicolosi. "When we go soft on what we're selling or have to say as Christians, we make mistakes. So with Fatima, I thought, let's make this a battle between heaven and hell in an unlikely place. My original screenplay has more of a horror film feel."
There's no mistaking that the childhood actors who play the three children are the stars of the film, even alongside better known actors like Harvey Keitel, Joaquim de Almeida, Goran Visnjic, and Sônia Braga. They highlight the actual miracle of Fatima: that these three children believed in a vision of hell they saw that drove them to make what they called "a sacrifice for sinners." The use of the phrase gave rise to Nicolosi's original title for the film, "For Sinners: the Miracle of Fatima." But regardless of the title, her main character was always Lúcia.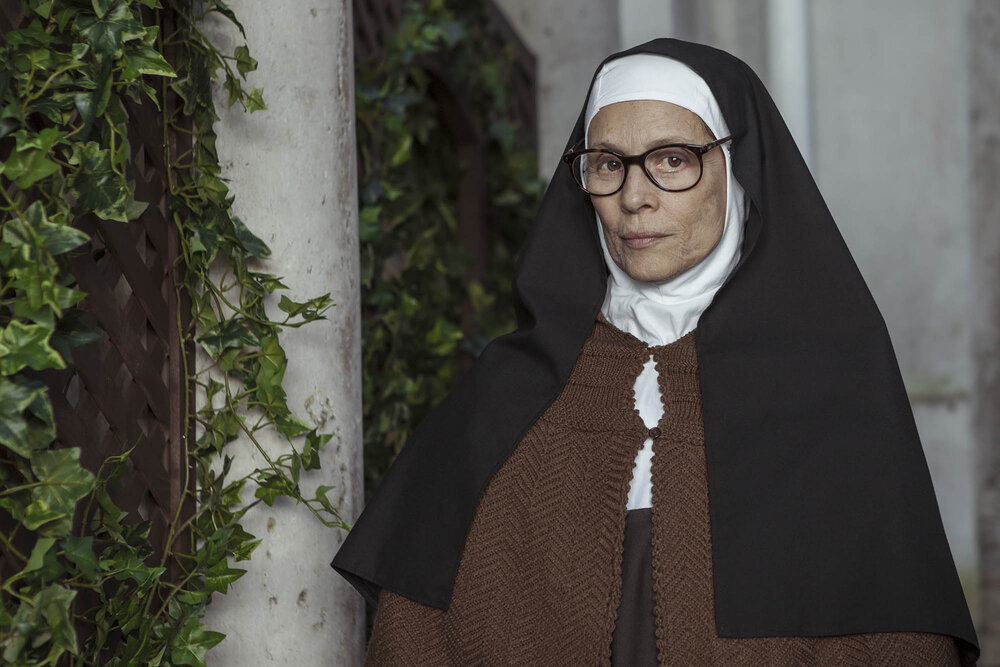 "Lucia was vain, a stubborn little girl, and I think her stubbornness was why she was chosen!" explained the writer. "She never altered her version of what she saw, how Mary looked, what Mary said. These children start doing extraordinary penances that would put us all to shame because of what they saw. Why would God speak through children; what stake do they have in this?"
Nicolosi explained that when the children say that "Russia would share her errors throughout the world," everyone assumed that they were discussing a neighboring villager's dog named Russia. The children didn't know where or what Russia was. But the way that it all comes together, to show the children's great love for Mary and the way her appearances change them, provide a return to a genre that Nicolosi says film has lost.
"The coming of age drama was a huge part of my transformation as a child, watching young people moving into adulthood. We throw sexual buddy comedies and slashers at our young people. My view was that Lucia's story had to be paramount, and I love the whole mother thing; it infused my thinking."
"This little girl whose mother is neglecting her, distracted by her brother (really nephew) at war, and Lucia is longing for appears, and she wants to know, Can I go to heaven?' She wants to be with this other mother, as her own mother gets darker by comparison, and she realizes, 'I have to become a mother.' The film shows the transformation from a normal, selfish girl who doesn't want to read but just wants pretty things, to that last moment when she looks at the crowd, and we see that she has become a mother to the world."
Nicolosi, ever the writer and teacher, says good Christian literature never preaches but incites Christian thinking. "Brideshead Revisited. The Lord of the Rings. The Man Who Was Thursday. They're all great novels about something else but they incite Christian thinking or wondering in the reader. Too often, Christian films go right for the 'on the nose' thinking. We need another story so that the logical theology is suffused, like a flute in the background. This is the story of Fatima whether someone believes it or not. And it begs the question, do we believe God is investing in us to this extent, to show up like this?"
Now, audiences everywhere can check out Nicolosi's work, and the story of these three precious children, via Digital and On Demand everywhere.