By Jacob Sahms
We live in unexpected and uncertain times, and sometimes, there's a movie or two that we go to for comfort, a momentary reprieve from the craziness of the world around us. Over the next few weeks, we'll be sharing thoughts about a few of those movies each week. May they bring you a bit of joy and peace!
In this football drama based on the book by H.G. Bissinger, Gary Gains (Billy Bob Thornton) is the coach of Odessa's Permian High School Panthers, the most successful football team in Texas in the 1980s. In this town, football is not just a game. It's a way of life. Parents' hopes and dreams for their sons are that their team will make it to the state championship, giving them a shot at football scholarships. The pressure is so great for these young men to perform that they sometimes play when they're hurt. Football coaches are forced to move when they do not produce a winning team. Every Friday night, the faithful fans fill the 20,000-seat Ratliff Stadium to cheer their team on to victory. But the pressure is too great for some of these young men, and they are pushed toward the breaking point.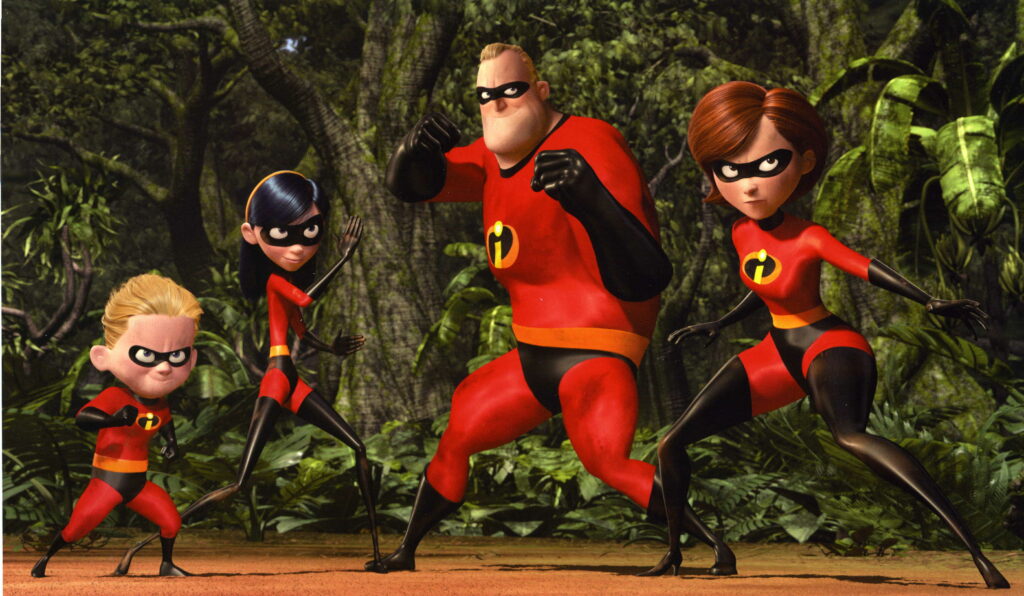 The Incredibles is an animated adventure/comedy that is fast-paced and action-packed. Bob and Helen Parr (voices by Craig Nelson and Holly Hunter) are 15 years into retirement following exciting careers as superheroes. Bob, a.k.a. Mr. Incredible, faces a growing waistline and the boredom of civilian life working in the insurance field. Helen, a.k.a. Elastigirl, manages the home with three rambunctious children, who have their own superhero abilities. Yearning to relive his former glory days, Bob accepts a confidential new assignment from an unknown employer after his termination by an overbearing boss. Since Mr. Incredible always works alone, he fails to tell his wife about his termination or his new assignment. Believing that he is working for good, Mr. Incredible is surprised when someone from his past enters his life to destroy him. Unable to escape, Mr. Incredible appears doomed. (The sequel might be even better!)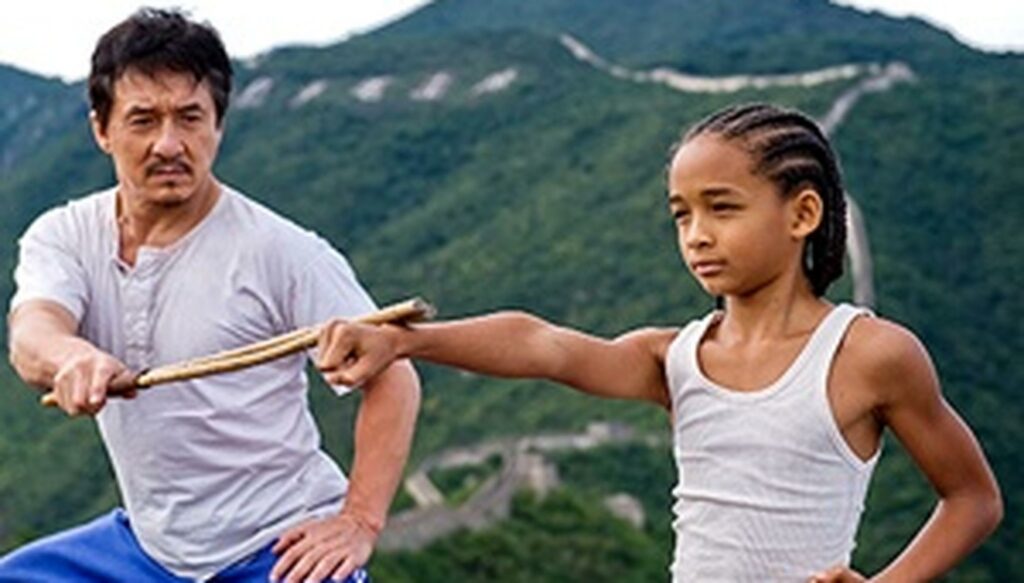 In Columbia Pictures' 2010 remake, twelve-year-old Dre Parker (Jaden Smith) could've been the most popular kid in Detroit, but his mother's (Taraji P. Henson) latest career move has landed him in China. Dre immediately falls for his classmate Mei Ying – and the feeling is mutual – but cultural differences make such a friendship impossible. Even worse, Dre's feelings make an enemy of the class bully, Cheng. In the land of kung fu, Dre knows only a little karate, and Cheng puts "the karate kid" on the floor with ease. With no friends in a strange land, Dre has nowhere to turn but maintenance man Mr. Han (Jackie Chan), who is secretly a master of kung fu. As Han teaches Dre that kung fu is not about punches and parries, but maturity and calm, Dre realizes that facing down the bullies will be the fight of his life.
Her successful career catapults young, beautiful New York fashion designer Melanie Carmichael (Reese Witherspoon) into the arms of Andrew (Jack Dempsey), New York's most eligible bachelor. However, Melanie must first hurry back to Pigeon Creek, Alabama, to finalize her divorce from high school sweetheart Jake (Josh Lucas). That should take just a few days, but a few days turns into a few weeks as she and Jake reconnect. Suddenly Andrew and his very opinionated mom, New York City's mayor (Candice Bergen), appear unexpectedly to orchestrate a genteel Alabama wedding. It's great fun to watch the snobbish New York socialites clash with Melanie's Southern redneck family and friends. Audiences looking for laughs and relaxation won't be disappointed.