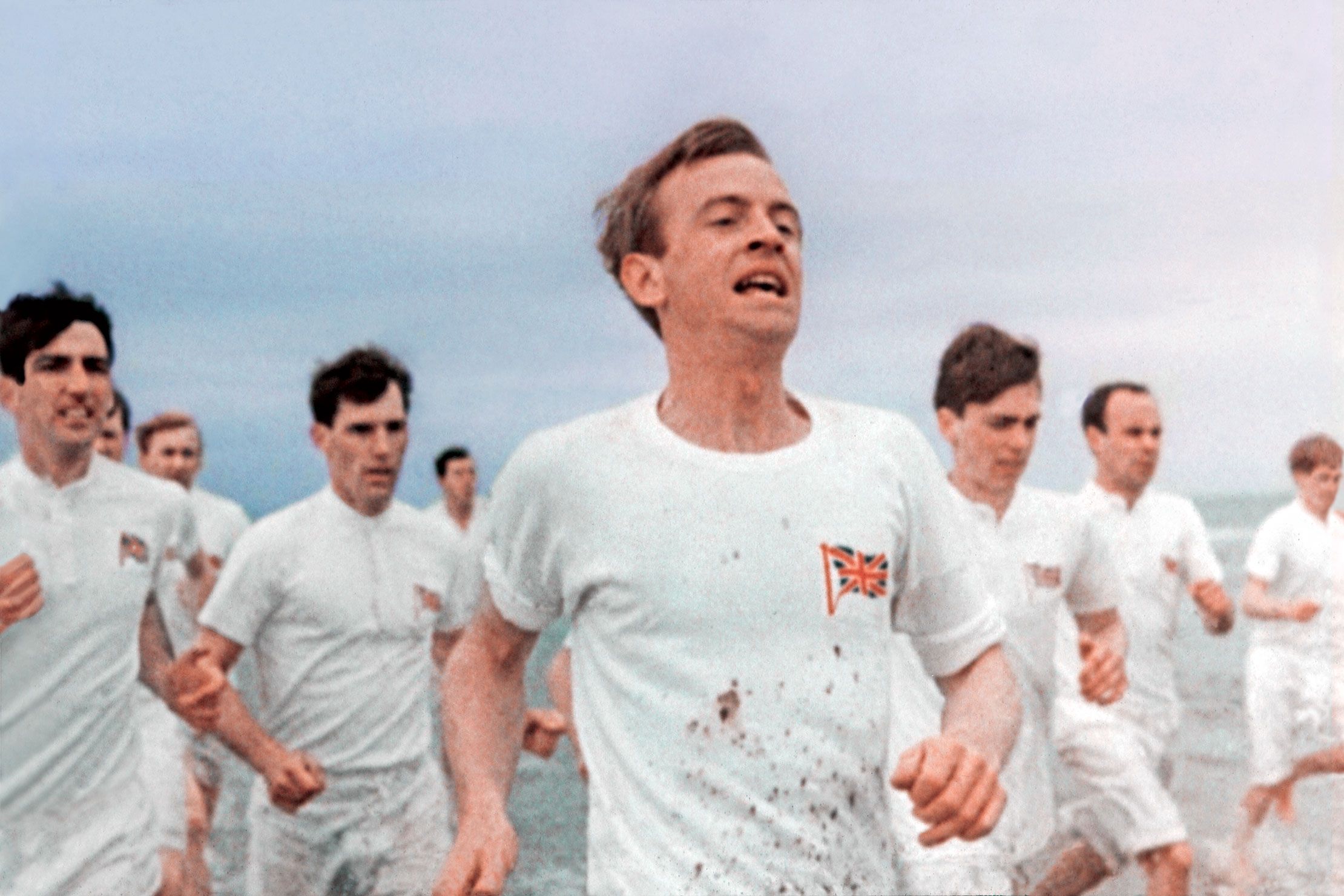 The Olympics are upon us, and you might need a film to tide you over between your favorite events. So here's a list of films we think you should consider!
Chariots of Fire (1991, Dove Approved 12+)
This is based on a true story of Eric Liddell, a Scottish Christian and son of a Missionary to China, and Harold Abraham, an English Jewish student at Cambridge University who both competed in the Paris Olympics in 1924.
Watch at Christian Cinema here.
For the Glory (2013, Dove Approved 12+)
As an only child since the death of his older brother, Kurt (Jason Burkey) tries to make everyone happy. Having planned to do that by playing basketball in the Olympics, his dream meets an abrupt end his first year at college, when after a string of poor performances, he is cut from the team. Aside from the stinging disappointment, the rejection forces Kurt to a crossroads in his life.
Watch at Christian Cinema here.
Unbroken (2014, Not Dove Approved)
This is a powerful movie, especially considering that it is based on a true story. Louis Zamperini was a strong-willed child, experimenting as a teen with drinking alcohol and smoking cigarettes. However, he was raised by loyal parents who disciplined yet loved him. His mother prayed for him and Louis often saw her doing so without her knowing he was watching. His brother Pete saw in Louis an ability to run, and to run fast. He encouraged him to train and, sure enough, Louis began to break his high school's records with his swift running. Soon he found himself headed to the Olympics.
Watch at Christian Cinema here.
Eddie the Eagle (2016, Dove Approved 12+)
Inspired by true events, "Eddie the Eagle" is a feel-good story about Michael "Eddie" Edwards, an unlikely but courageous British ski-jumper who never stopped believing in himself — even as an entire nation was counting him out. With the help of a rebellious and charismatic coach (played by Hugh Jackman), Eddie takes on the establishment and wins the hearts of sports fans around the world by making an improbable and historic showing at the 1988 Calgary Winter Olympics. From the producers of "Kingsman: The Secret Service," "Eddie the Eagle" stars Taron Egerton as Eddie, the loveable underdog with a never-say-die attitude.
Race (2016, Not Dove Approved)
This is an authentic film about the inspiring life of Olympian Jesse Owens. The title's double entendre is on purpose. It not only deals with the important races of the real-life Jesse Owens, who landed on the U.S. Olympic Team in track and field in 1936, but "race" is also an issue in the story, as Hitler and the Nazis discourage the participation of Jews and blacks during the games, without success — at least for the most part. Yet, ultimately, the movie is about the indomitable spirit of Owens.