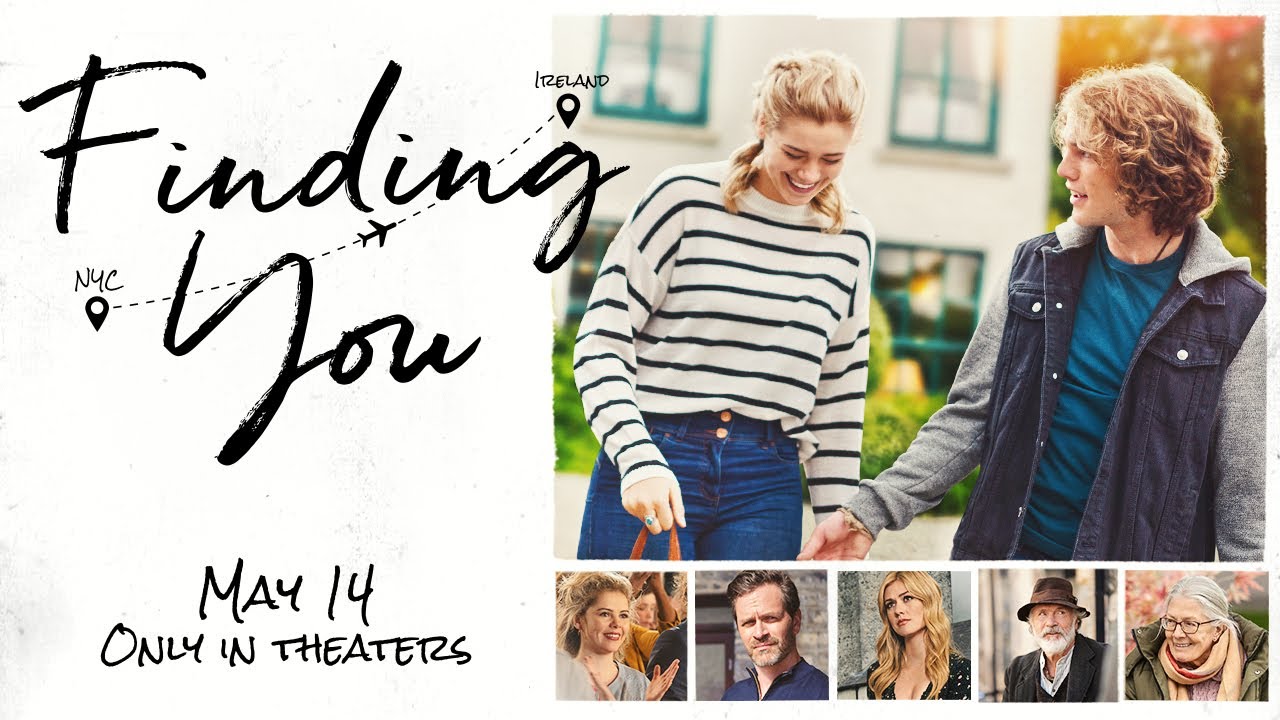 By Jacob Sahms
Watching The Power of One as a kid, Brian Baugh felt a pull toward South Africa. The under-the-radar film starred Morgan Freeman and Stephen Dorff, based on a novel by Bryce Courtenay about apartheid and war during World War II. Baugh, a native of Washington, ultimately earned a Masters in African Studies from the University of Cape Town, South Africa, and continued to grow in his understanding of the world community he's seen. That worldview is reflected in his latest film, the coming-of-age romance Finding You.
Baugh was "smitten from the beginning" by Star Wars, as George Lucas' film transported him to a galaxy far, far away. While it's not science fiction, Baugh's follow up to earlier films To Save a Life and I'm Not Ashamed is a movie that takes American singer/songwriter Finley Sinclair (Rose Reid) on a journey to and through Ireland, as she searches for her purpose and finds love in the person of film star Beckett Rush (Jedidiah Goodacre). "There's an allure to be in the perspective of this character discovering a country for the first time," admitted the writer/director. "It happens when we travel to a place that's different. We become open to people, to new cultures that are different. I wanted to give other people the opportunity to experience that through the movie."
As he reflected on his own experiences abroad, Baugh shared how the time abroad was educational, and not just in the classroom. "I learned how small I am and how massive the world is, and how many different kinds of people and thoughts and cultures there are," he explained. "I'm just one small tiny piece of that. We can be tempted to think that so much revolves around us and our culture. I got the great privilege to learn from the guys parking cars and people in the townships, my professors, so many types of people, people in the countryside. In many ways, I was trying to capture that."
Through the narrative of the romance that blossoms and the quest that Sinclair is on, Baugh sees two lessons he hopes that people will consider. "There are two that come to mind although it's great when other people bring in other ones from their experience," mused the director. "The first is to have the openness to people who are different from you, different in age or amount of income. That people wouldn't judge so quickly. That they would take the effort to be curious and not judgmental to see what's happening behind the scenes with a person, like what is causing the grumpiness in the case of Vanessa Redgrave's character, or not to write off Seamus (played by Patrick Bergin)."
"The other is the theme of forgiveness – and the lack of forgiveness -and how that can hurt your life."
The end result of Baugh and his crew's effort is that Finding You is a multifaceted romance, with the prerequisite pursuit of romantic love, mixed in with a spiritual quest to find oneself, intergenerational drama, comedy, and faith. It's a film that may teach you a lesson, after drawing you into the beauty of Ireland and of music, and showing you a world in hopes of expanding your perspective.
Finding You debuts Friday, May 14.