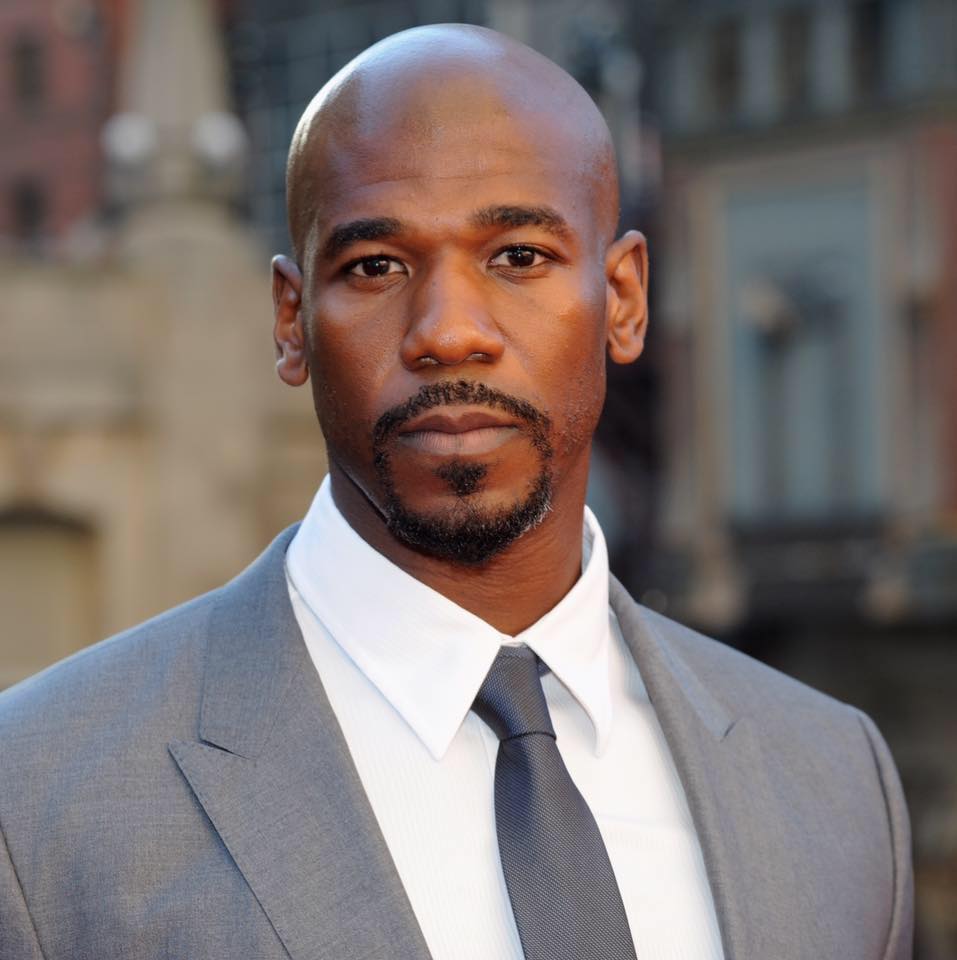 By Jacob Sahms
When the credits of the The Rock played across the screen of a Bronx movie theater in 1996, it was not just the end of a thrilling two-hour Michael Bay film, but also the turning point in the incredible story of Nigerian-born Remi Adeleke who would one day appear in Bay's films himself. The son of African royalty, Adeleke had migrated to New York as his widowed mother sought a better life for her sons, but the lure of drugs and power sucked him into a downward cycle of destructive behavior. When he stood as an adult before a judge awaiting sentencing, the only thing standing between his dreams of becoming a Navy Seal and a disqualifying permanent record was a Naval recruitment officer. And still, this is only the first third of Adeleke's memoir, Transformed, told in raw, first-person form, as God patiently waited for the man to come around.
On the eve of his third son's birth, the Navy Seal-turned pastor-turned actor-turned writer shared about the way the pieces of his story so far all fit together, and how he is using the story to impact unbelievers with the gospel of Jesus Christ.
"I want people to read my story and think to themselves, 'If this guy could find God, then I can, too,'" Adeleke proposed, in his passionate, straightforward way. "We need raw and truthful faith in culture today."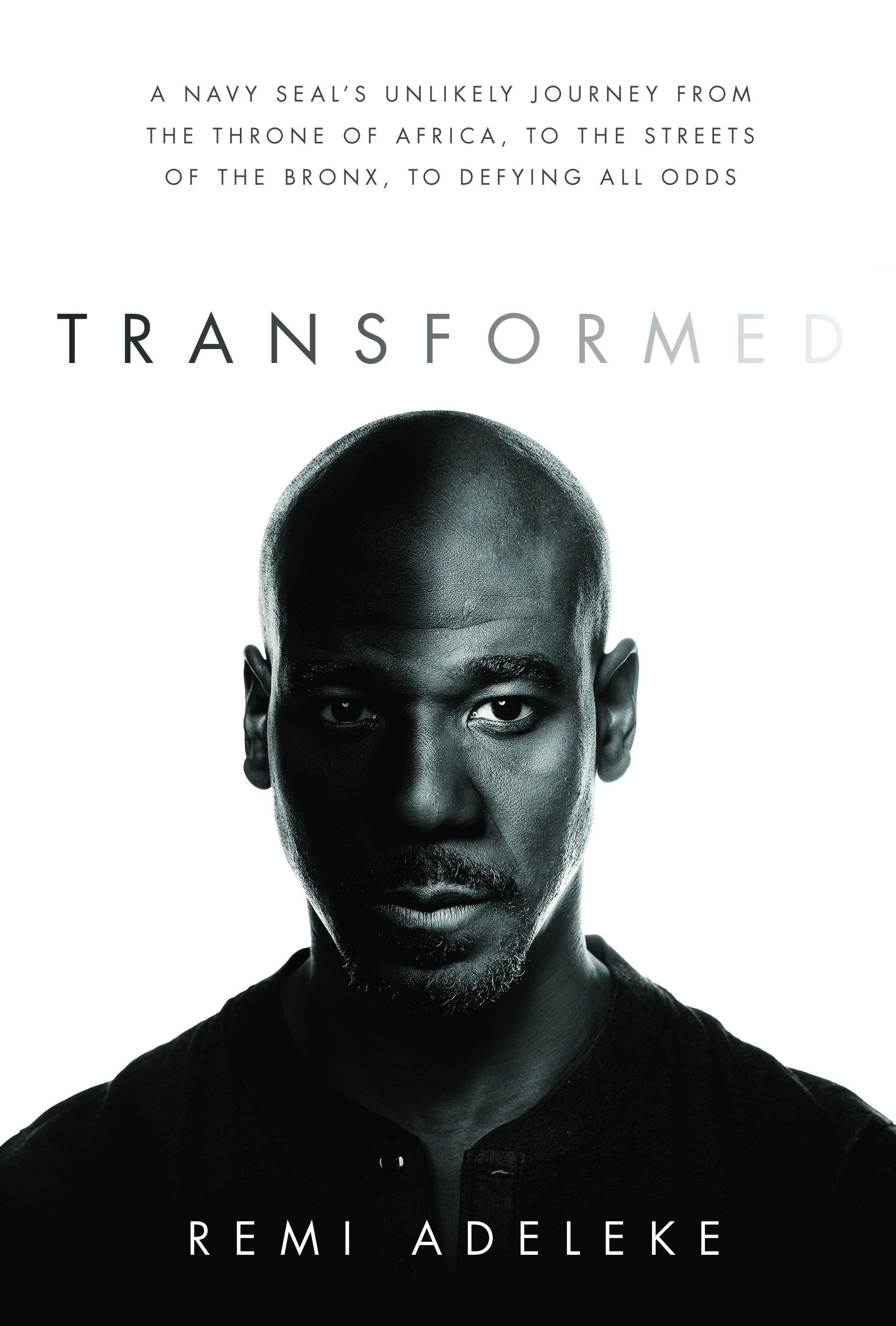 Of course, in the world of publishing, the intended market is one of the main factors in a book making its way to print. Not everyone has been confident in Adeleke's writing ability (Editor's note: I've read it, and it's stellar) or in the unsanitized way he has chosen to share both his tragic mistakes early on and his triumphant rise. Adeleke's story is clearly one of the powerful redemption of a person by God's love, but it holds nothing back from the differences between Adeleke's life before and the transformation after he accepted the salvation Jesus offered. In fact, the subject matter and vocabulary of Adeleke's life pre-conversion reflects the brokenness of his life, and is for more mature audiences.
"I loved The Passion of the Christ, because it was real, truthful, and authentic," said the Seal-turned-author. "I'm a Christian, and I love Jesus enough to know Christians have done a lot of ministry and art wrong. It's authenticity versus 'I am holy now.' It's destroyed the power of a lot of people's testimonies."
As someone who spent a serious amount of time as a non-believer, through Navy Seal training not once but twice, Adeleke knows that authenticity by people of faith who spoke into his life spoke much louder than those who he perceived as fake. He resonated with stories of people who were one thing, met the risen Christ, and then were fundamentally different. So while he had been told for years that he should write a book, which Warner Bros. is already petitioning to be made into a movie, he didn't want anything he called "corny" or "fake Christian" to represent his story, maintaining control over how his story was told.
"I wrote this book for unbelievers to find God, even while I know that believers will see God in it."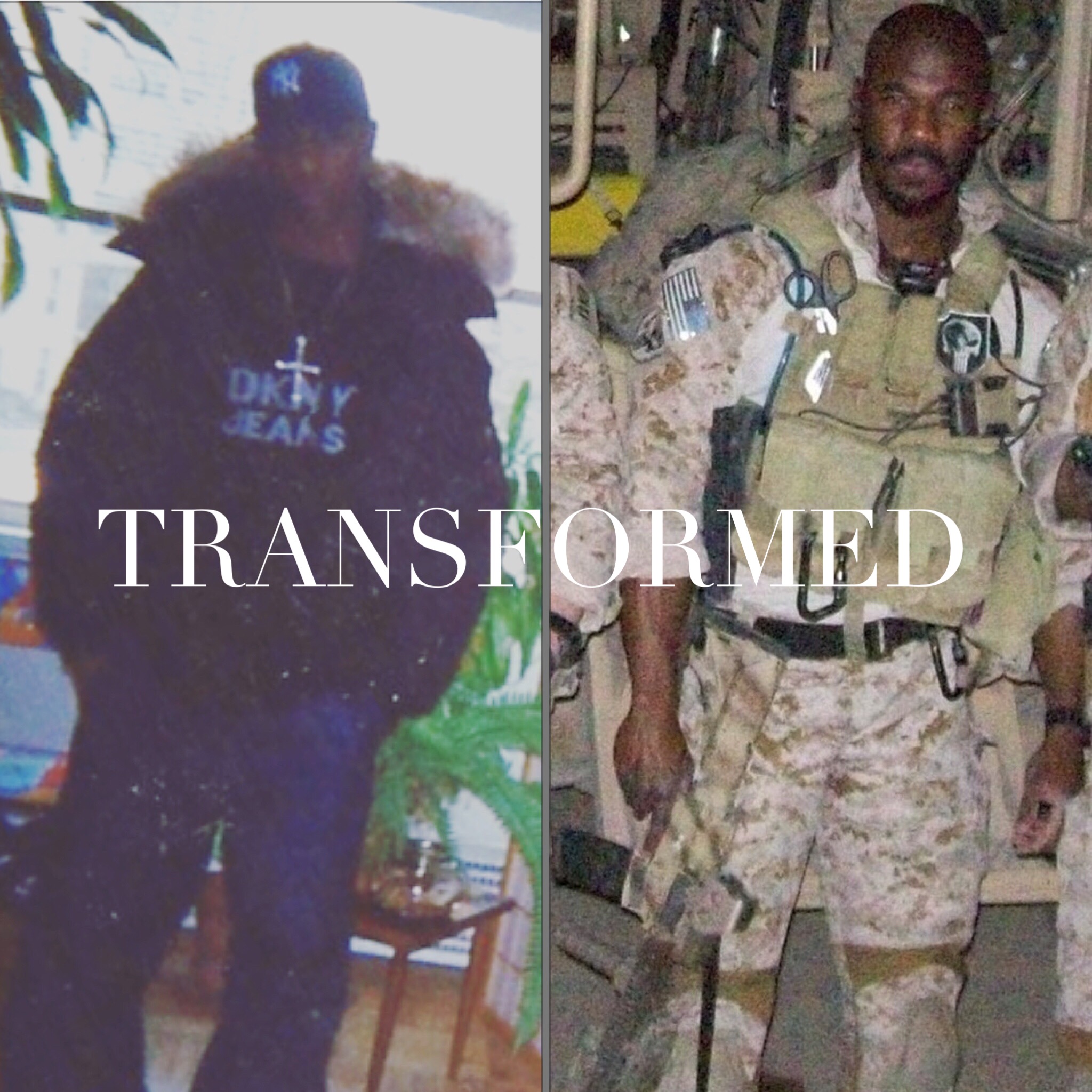 Now that Adeleke has given his life over to Christ, and even served as the spokesman for I am Second, he sees opportunities to reach young people struggling in the grip of their own addictions and downward cycles. He tries to sit in the presence of the Holy Spirit, to recognize that the people he speaks to are still wrestling with their fear of failure, addictions, and more. He challenges them to ask what they want their future to be, and to push forward with a desire to be someone, even if they don't fully understand who that someone is yet. But now as a Christian, he recognizes that God's desire is for us to have a good life, to be successful, and to set a good example for the next generation.
Speaking at churches about his story in advance of the book's release on May 14, Adeleke speaks clearly and truthfully about his mistakes. He says that shame isn't an issue for him anymore because he knows his sins have been washed clean by the blood of Jesus, and he's been transparent with his wife about who he was before he met Jesus. His wife gave her blessing to interview one of his ex-girlfriends for the book, leading him back to conversations with a woman who ultimately led him to church and challenged him to accept Jesus. He still tells people that their path to making their lives right include admitting to themselves that they've made mistakes, recognizing that they deserve the consequences, and then approaching those they've hurt on that person's terms to make amends. That process has resonated with thousands of people who have heard Adeleke's story.
When the son of African royalty shares about dealing drugs, promiscuous sex, or failing various Navy Seals tests, he's reflecting from his position of faith, continuing to acknowledge and make amends for the things he has done. And the audiences he speaks to seem clear on the people they know who need to read the book.
"Last Sunday, a pastor invited me to speak, and afterward, people are coming up to me to sign up for preorders," he recalled. "Parents, husbands, wives, they're walking up and saying, 'I'm buying the book for my son, daughter, husband or wife. They won't come to church, but I know that they'll read this book after hearing your story.'"
Those affirmations drive Adeleke's desire to share his story far and wide. While he's still acting, he appeared on CBS' Seal Team Six this season, and will appear in Michael Bay's upcoming thriller 6 Underground with Ryan Reynolds and Corey Hawkins, he's focused on writing. After the tense process of writing Transformed, which Adeleke wrote himself without a ghostwriter, he's aware that he's equipped to share stories from his own experience and using his own imagination to tell stories through film. His first film won't be his own biography, because Zero Gravity (Ozark, The Accountant, Proud Mary) has already signed him, prompting rewrites for his screenplay The Chameleon. Not bad for an African refugee, former criminal, and one-time Navy Seals failure, right?
Looking back over the course of his life, Adeleke can clearly see that all of these things happened in God's time, when he was finally ready to listen. The young boy who would hustle to make a few extra dollars selling drugs or stolen phones has become the man who is hustling to make sure that everyone within the sound of his voice or the reach of his words will hear the good news:
No matter where they go or what they've done, they can't go anywhere that God won't find them.
To pre-order a copy of the book, visit transformedstory.com.