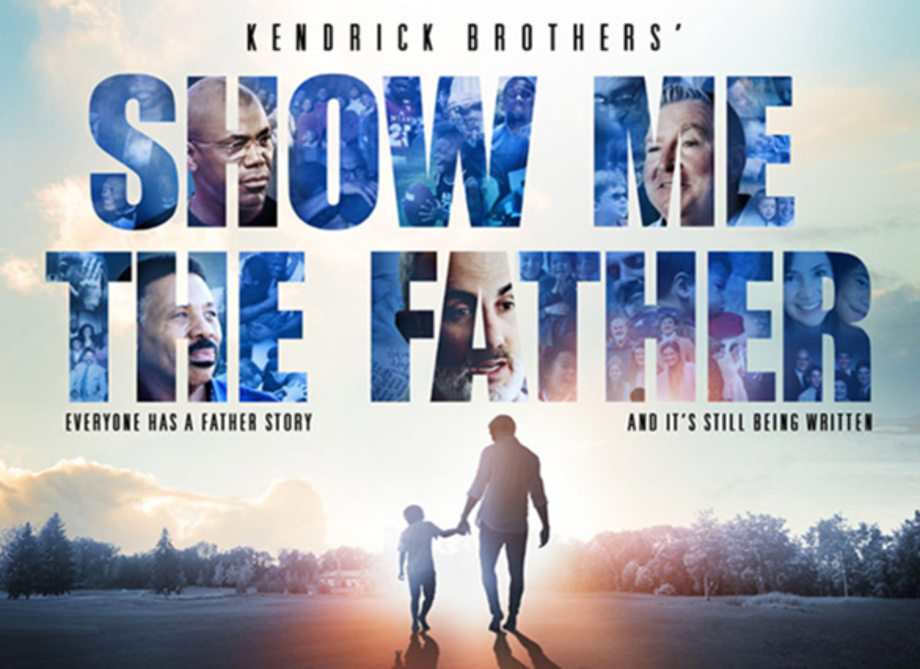 By Jacob Sahms
The crash of helmets against helmets, pads against pads. The barreling through a defensive player into the end zone for a touchdown. The exhilaration of walking off of a football field, hands lifted high in celebration. All of these are Sherman Smith moments, as both an NFL player and coach. But when the man speaks about his experience as a mentor, and his love for Jesus Christ, his energy level reaches its highest crescendo. Smith knows what his purpose is – and football has given him the platform to act on that call from God.
Smith, who led the Miami (Ohio) Redhawks to the Mid Atlantic Conference title in three consecutive years as a quarterback, was the Seattle Seahawks first offensive draft pick as an expansion franchise in 1976. Up until that point, he had a longing to know who Jesus was, but he says he had only experienced "other people getting in the way of seeing him – Christians who were telling me what Jesus could do but who didn't show me the difference he was making in them." Like Zacchaeus (Luke 19), Smith wanted to see Jesus but he says he had to find his sycamore tree to see him.
"As a senior in college, I remember walking back from class, looking at the stars in the sky, telling God I needed someone to show me Jesus," Smith shares. "Ken Hutcherson [a linebacker on the Seahawks] was my sycamore tree because of the way he lived his life."
Arriving in Seattle, Smith remembers a big black man striding through through the cafeteria during the training camp with a shirt that read "Hutch is Going to Seattle to do God's Battle." He thought, 'Oh, man, here's another Christian who's going to talk Jesus to me, and then not walk the walk.'
In the last preseason game, in the fourth quarter, Hutcherson was clipped from behind and suffered a career-ending injury. When the medical team X-rayed his knee, it looked like it had exploded! After the game, Smith sought Hutcherson out in the locker room to comfort him the way Smith says the man he called Hutch had supported him throughout training camp and the preseason as they had grown closer. "He's sitting on the training room table with ice packs on his knees and the biggest smile on his face! I figured they had probably given him painkillers. Hutch saw the look on my face and said, 'I'm excited because nothing happens in my life that hasn't already gone through God's hands first!' I knew you couldn't fake that so right there in the locker room I asked him to tell me more and he shared the gospel with me. God blessed me to let us stay friends and he was my pastor until God took him home in 2013." [Hutcherson died of prostate and bone cancer at age 61.]
"People are looking to see Christ – and they're looking at Christians – looking for people who profess Christ to give a glimpse of him. I've heard that to glorify God is to give people a look at what God looks like."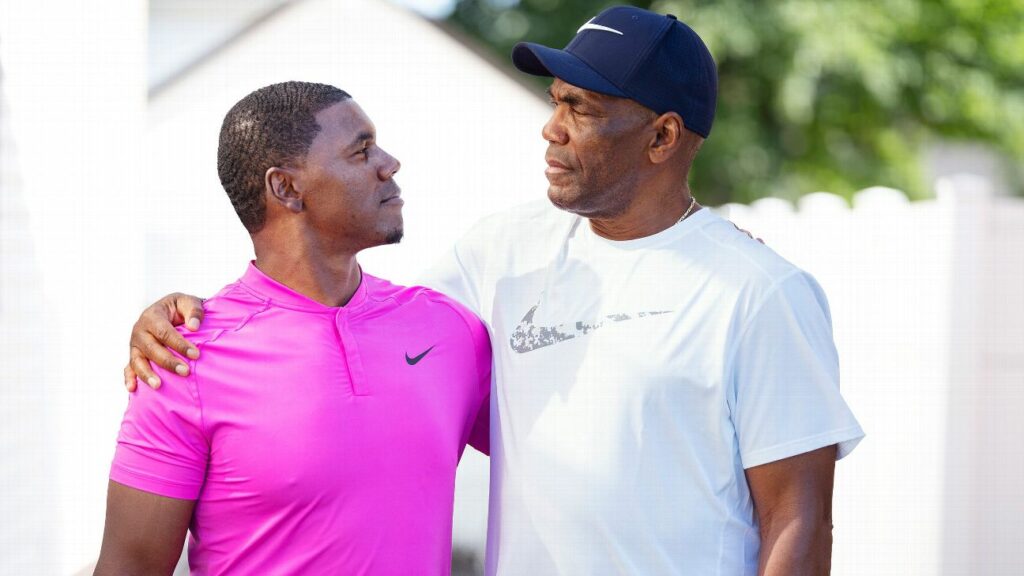 After a seven-year career with the Seahawks and Chargers, Smith ended up coaching at Redmond Junior High School, then the high school, and back to his Miami alma mater. By 1996, he was coaching Eddie George for the Houston Oilers and then Tennessee Titans; in 2008-9, he was the offensive coordinator for the then-Washington Redskins. And in 2010, new Seahawks coach Pete Carroll called and invited him to be the running backs coach in the Pacific Northwest.
"It was exciting for me, somewhat unexpected the way things happened," remembers Smith. "I never thought it would happen but when the chance came to be on Pete Carroll's staff – it was a dream I didn't have, but to have that experience – to win the Super Bowl! It was a great opportunity to reconnect with that community in the Pacific Northwest."
As a junior in high school, back at health class, Smith remembers how Coach Clifton Knox came into his high school and turned what he calls the "losingest school in Ohio" into a champion. "He changed the school from inside out, not by Xs and Os, but because he told us to have pride in ourselves, in the school, in the community. How we looked at selves impacted how we looked at each other."
Those beliefs carried over, now intertwined with his Christian faith, into Smith's coaching from his days at Redmond Junior High to the Super Bowl with the Seahawks. "If all my players get from me is how to catch or run with football, they could get that from Youtube!" he says, emphatically. "God is calling us to something bigger than us."
"I told my players in 1985, 'You may not be looking for a father, but I'm going to treat you like a son.' I wanted them not only to be good football players but to know that I cared about them, and held them accountable."
Smith continues, "The old saying is true: 'Players don't care about how much you know until they know how much you care.' It was true in middle school and in professional football. That was the thing that guys would gravitate toward – that you cared about them as a person, and wanted the best for them. It's the motivation that made guys want to go out and be the best player and person they could be. It's genuine versus, 'you're just a number, play good football.'"
"I don't believe you can compartmentalize that as a person. If you have an irresponsible person, you have an irresponsible player. If you're undisciplined as a person, then I can't count on you as a player. That part helps them when the game is on the line – can you count on them when the game is on the line? You have to show them that; hold them accountable, lovingly. Treat them with respect."
When Smith interned with the Buffalo Bills, right after they had lost their third Super Bowl in a row, he remembers Coach Marv Levy and his staff. It was Smith's first time back in camp after his playing career was over, and he watched as the coaches taught, without screaming at the players. "People can criticize them that they lost four straight Super Bowls, but they played in FOUR STRAIGHT SUPER BOWLS!" emphasizes Smith.
"There are some crazy coaches out there now," Smith proposes. "But Pete Carroll didn't go for that. He told one of the coaches that he didn't want him to keep coaching like that, and the guy said, 'You can't change me.' Pete said, 'I can't change you but I can change your employment status,' and he was gone.
Accountability showed up in Smith's life in an unexpected way in 2017 when he discovered that one of his recruits, Deland McCullough, was actually his son. The story ran in an ESPN special in 2018 and Smith was soon approached by the Kendrick Brothers about a documentary they were producing called Show Me The Father. Alex and Stephen Kendrick wanted to highlight how fatherhood impacts individuals, families, and communities, as fathers do (or don't) share their faith and responsibility. Smith's testimony was one of transition from absentee to involved.
"I know as a Christian that I have to be vulnerable, and swallow my pride," Smith explains. "So I wasn't worried about what people would think. As Jesus said when they brought in the woman caught in adultery, 'let those without sin cast the first stone.' I'm glad God could use my story, to benefit the kingdom by talking about fatherhood. My friend Pastor Tony Evans told me in 2017 when I found out that I was Deland's father that God was going to use the story for His glory."
Now, Smith is sharing his story, and audiences can consider it too through Show Me the Father, available now on Digital and DVD.