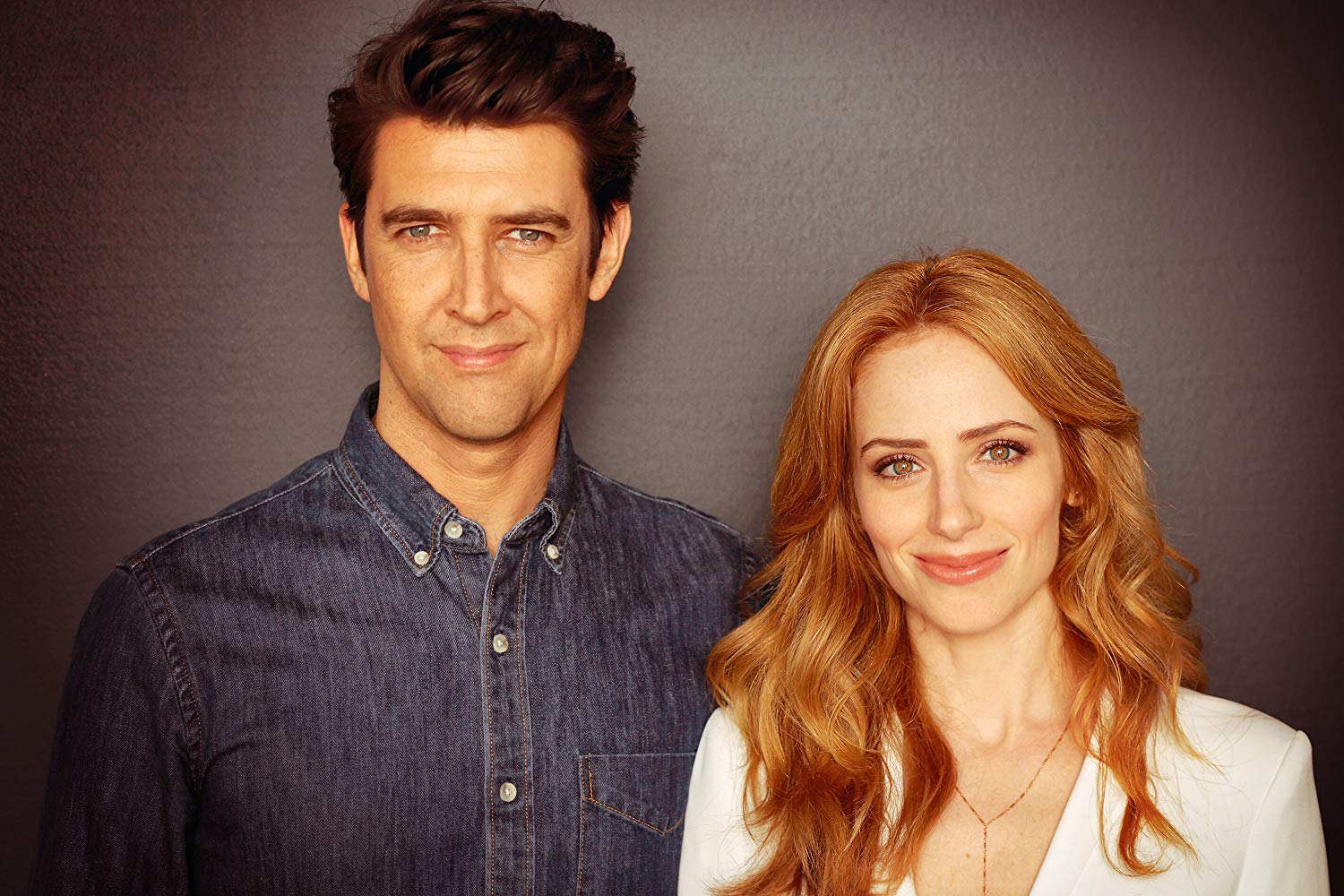 By Jacob Sahms
"You were once wild here. Don't let them tame you." ― Isadora Duncan
Academy Award-winning director and screenwriter Guy Nattiv received the framed Isadora Duncan quote when he departed Israel to relocate to Los Angeles. It serves as a reminder that he's always wanted to use his gifts to capture people's attention and challenge them, like his Israeli films Strangers, which tells the story of a cross-cultural encounter, and The Flood, a coming-of-age story about a boy and his autistic brother.
For his upcoming film, Skin, Nattiv cast Jaime Bell in the role of real-life white supremacist Bryon "Pitbull" Widner, opposite Mike Colter as African American activist Daryle Lamont Jenkins. Telling the story of Widner's experiences inside of Indiana's Vinlanders Social Club, Nattiv deftly traces the recruitment, coercion, and hate crimes of this hate group as Widner realized he needed to change. It is a story that Nattiv recognizes needs to be told, in such a time as this.
"Filmmakers have a great tool to use in these crazy times," Nattiv shared from Hollywood. "I grew up with films of the 1970s like Dog Day Afternoon and Midnight Cowboy that had messages to share. I could make escapism films, just aimed at entertaining, until I got older but I want to bring real stories to the world."
Nattiv is aware that racism is not just American, citing examples of violence by an Israeli policeman against an unarmed Ethiopian Jew in June, and an encounter in the early twenty-first century that he had himself. "I was on a train in Bavaria headed toward a film festival with a friend," he remembered. "We were in the train car with this Muslim guy and these skinhead Fascists got on the train and started harassing us. We had to cooperate with the Muslim just to safely get off the train."
Unfortunately, racism has impacted his American experience as well. Nattiv is married to actress and producer Jaime Ray Newman (The Punisher, Imposters), and he recalled a trip to a restaurant in Hollywood. Nattiv, who is Jewish, was speaking in Hebrew with his wife, and a man approached them, spitting bile and hatred. Nattiv was shocked to experience this in Hollywood, but saw it in the heartland of the U.S. as he researched hate groups in Indiana and Ohio as he researched Widner's story six or seven years ago. And still, he says that this film is not about hate, it is about forgiveness.
"It's really about forgiveness," he proposed, "about how a monster wants to be a better person. Every person deserves the opportunity to change. So what is necessary for that person to change and become a better person? We judge people based on who they are with and where they are."
For Widner, it took a woman who loved him and Jenkins' dogged belief that Widner was not the person he appeared to be. Overcoming the cultic influence of the VSC was a crucial part of Widner's transformation, and Skin itself. "The cultic element is there," Nattiv said, "as they offer these young kids food and family, and then teach them hate. But Brian wasn't just a monster – he is also a human being."
In Skin, Nattiv hopes to show audiences the transformation, and to challenge them to consider what they need to do to create space for people to change and to stop the hate.
Skin is in theaters and On Demand on July 26.