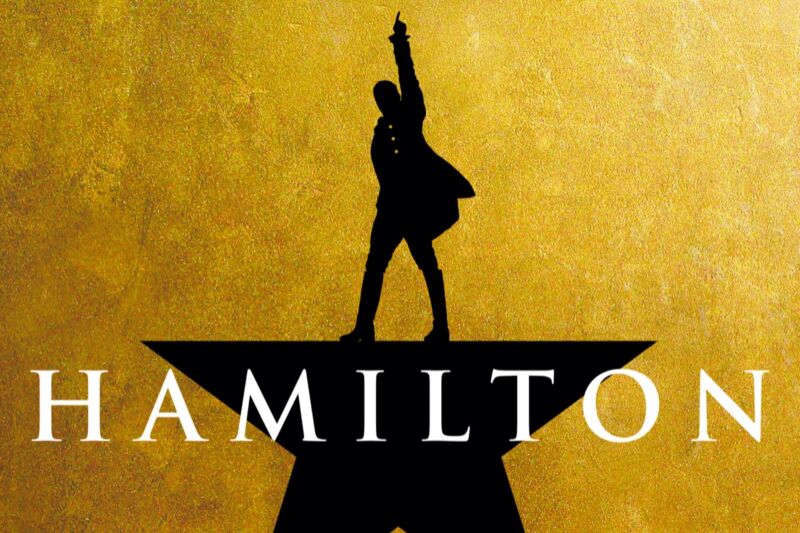 By Jacob Sahms
A musical has gripped the nation for four years now, and thanks to COVID-19, it's cinematic version is available now for everyone (with Disney+) to see.
Historically, Alexander Hamilton arrives from the Caribbean, landing in NYC in 1776, finding work as General George Washington's aide-de-camp. Over time, he meets and marries Eliza Schuyler, but has an affair with Maria Reynolds, and becomes the inaugural Secretary of the Treasury of the U.S. Of course, in the musical of the same name, Hamilton is played by composer Lin-Manuel Miranda, joined on stage by Leslie Odom Jr. as Hamilton's rival Aaron Burr, Daveed Diggs as Marquis de Lafayette, and Jonathan Groff as the nefarious King George III.
Of course, a cinematic version requires a director, Thomas Kail, who directed Hamilton and Miranda's In the Heights (he won the 2016 Tony for Best Direction of a Musical for Hamilton). Based on Ron Chernow's book Alexander Hamilton, Hamilton follows generally the 2004 biography of a lesser-known Founding Father … with hip-hop tendencies bursting forth in true musical form.
Edited together from three June 2016 performances of the musical in the Richard Rodgers Theatre of Midtown Manhattan, the film version of Hamilton includes most of the original Broadway cast and has been edited for significant language. Fans looking for more will want to check out Hamilton In-Depth with Kelley Carter, which tackles the way the musical came together, how it has impacted the pop culture world, and how Miranda tackled racism and social injustice with a musical based in the 1770s where black people play white ones. It's a musical whose musical notes actually tell its story with humor, action, wit, and dramatic impact.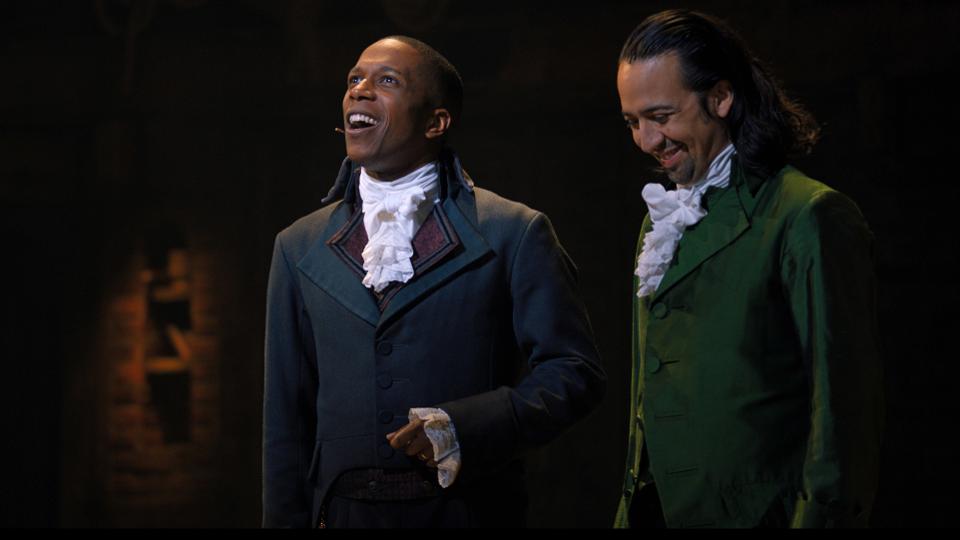 Watching the film, it's hard to miss the power in the way that Miranda assembled a hyper-talent multicultural cast that is rivaled in film only by the Fast and the Furious franchise. Casting the diverse cast speaks for itself, but Miranda's music jumps into deeper waters with "My Shot," where his Hamilton proclaims, "We'll never be truly free/Until those in bondage have the same rights as you and me," or in "Yorktown (The World Turned Upside Down)," when he sings both "Immigrants, we get the job done," "We'll never be free until we end slavery," and "Through the night, we have one shot to live another day, We cannot let a stray gunshot give us away." End slavery? Check. Fight for equal rights? Check. Put violence aside? Check.
In Hamilton, America becomes the place where people get a fresh start, find love and forgiveness, tackle opposition together, and find a way to tell their own story in their own way. Somehow, using music that is modern, and a cast that represents a much broader visual than the Founding Fathers really were, Miranda's depiction of history allows the audience to be wildly entertained and challenged by what is shown (and heard). While some of this is through dramatic license – compressing time or stretching the situation – it ultimately allows the audience to see a visual for what the new world the Founding Fathers aimed for could look like if everyone was truly appreciated for their talents and what they brought to the community.
Hamilton has some tough scenes, as Hamilton isn't always the epitome of moral living at home and there is non-Dove-approved language. But it would be hard to watch the musical, soaking in the reflection of the past in the present, and not find oneself tapping one's toes and singing out the lyrics dripping with freedom.