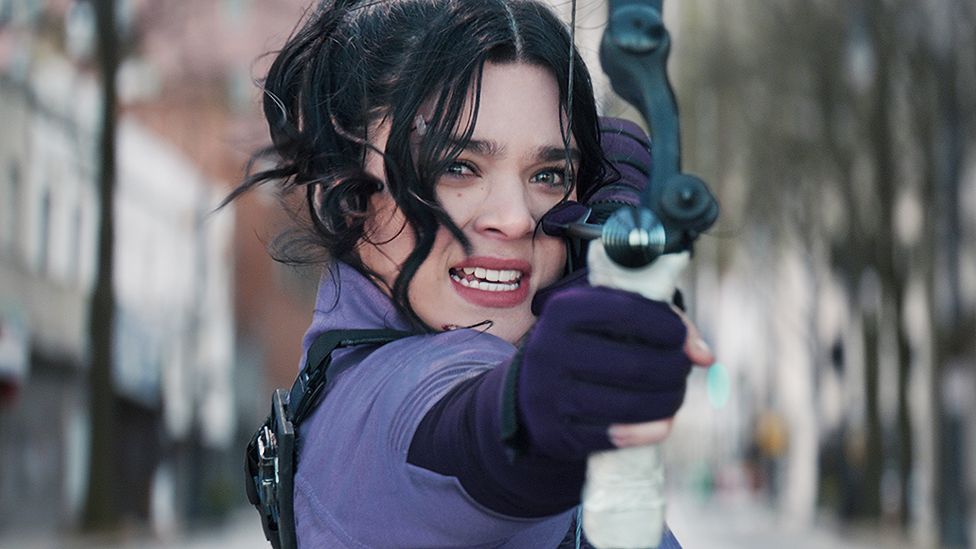 By Jacob Sahms
Disney+ follows in the line of Marvel's series on Netflix, taking B-side heroes like Daredevil, Luke Cage, Iron Fist, and Jessica Jones and making them into three-dimensional characters through limited series. This time out, it's Hawkeye, a few months after the run of Falcon & Winter Soldier wrapped. The first two episodes were dropped a week ago, and initial responses are not overwhelmingly positive.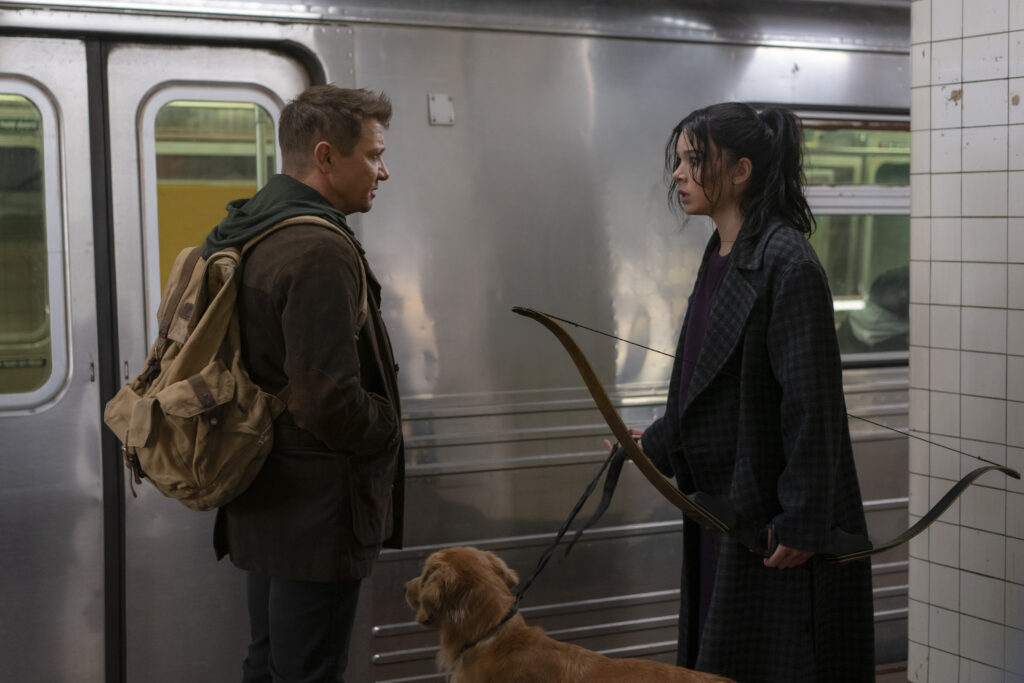 While there's a breadth and depth to Clint Barton AKA Hawkeye in the comic books, his character (played in the movies and this show by Jeremy Renner) hasn't seen much development in the films. He's the wise-cracking foil to Scarlet Widow (now deceased), who once offered to take out Thor (which would've been impossible) and later became the dark avenger Ronin during the Blink. But now, Disney+'s attempt at fleshing out the character borrows heavily from Matt Fraction's run recently in the graphic novel department.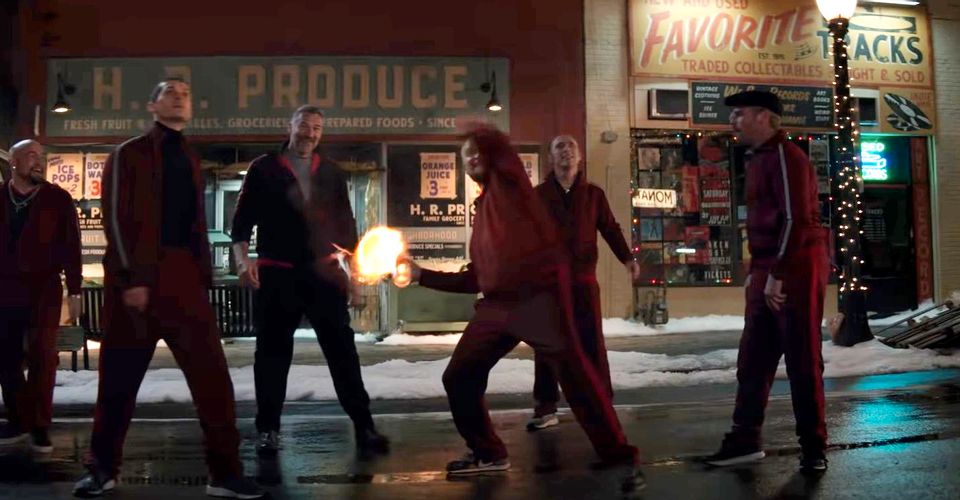 In Fraction's work, the character of Kate Bishop was fleshed out beyond her first appearance in Young Avengers. Here, she "happens" upon Barton's old Ronin uniform, and attracts the attention of the Tracksuit Mafia, a bumbling gang of hoodlums from central Europe. Barton leaves his family behind to try and clear up the Ronin mess — knowing that many enemies were made during his time wearing the suit and that whoever is wearing the suit is out of their depth. Little does he know that it's Bishop (Hailee Steinfeld), who has some martial arts training but isn't suited for some of the violence Barton will have to walk her through.
Hawkeye goes for somewhere in between the darkness of the old Netflix Marvel shows and the usual shimmer of Marvel films. I'm still not sold that it does that effectively, but it has its moments and plenty of intrigue. Bishop's mother (Vera Farmiga) and her fiancee (could he be The Swordsman?) have darker shadows lurking around them – and that appears to be the bigger overarching story for fans to keep up with as the show progresses. Ironically, for a show called Hawkeye, it seems like Bishop is actually the main character…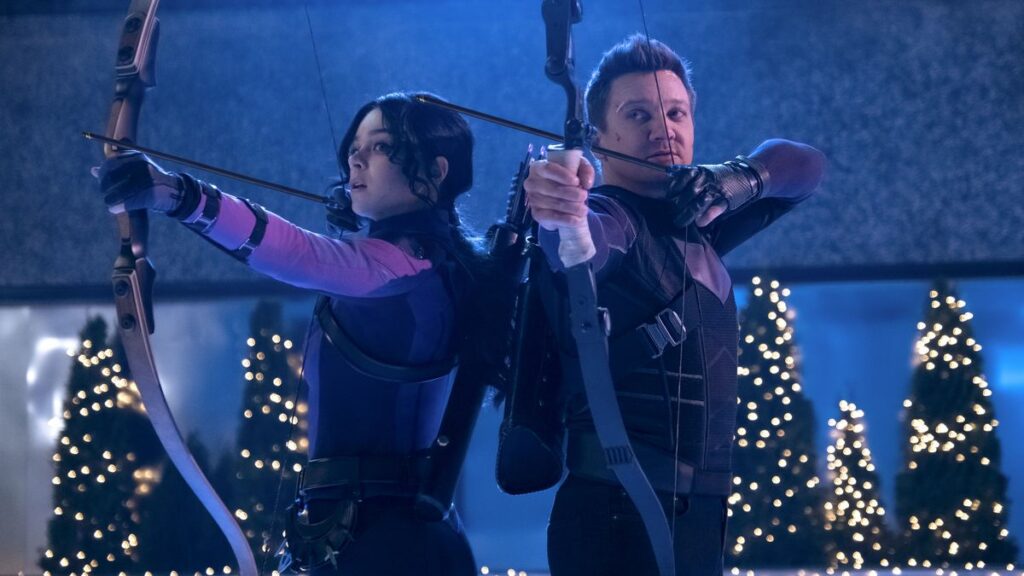 The show isn't terribly violent but there is periodic profanity that would keep some families from allowing their children to watch the show. Unfortunately, it comes largely from Renner as our hero, making it hard to ignore.
Hopefully the show will develop rapidly from its slow/rough start. There are implications that other Marvel Universe characters will show up — the comics often had Hawkeye in a "Team Up" setting so that would make sense. It's good to see some of these Fraction stories brought to life, so I'll stay hopeful for what's ahead!