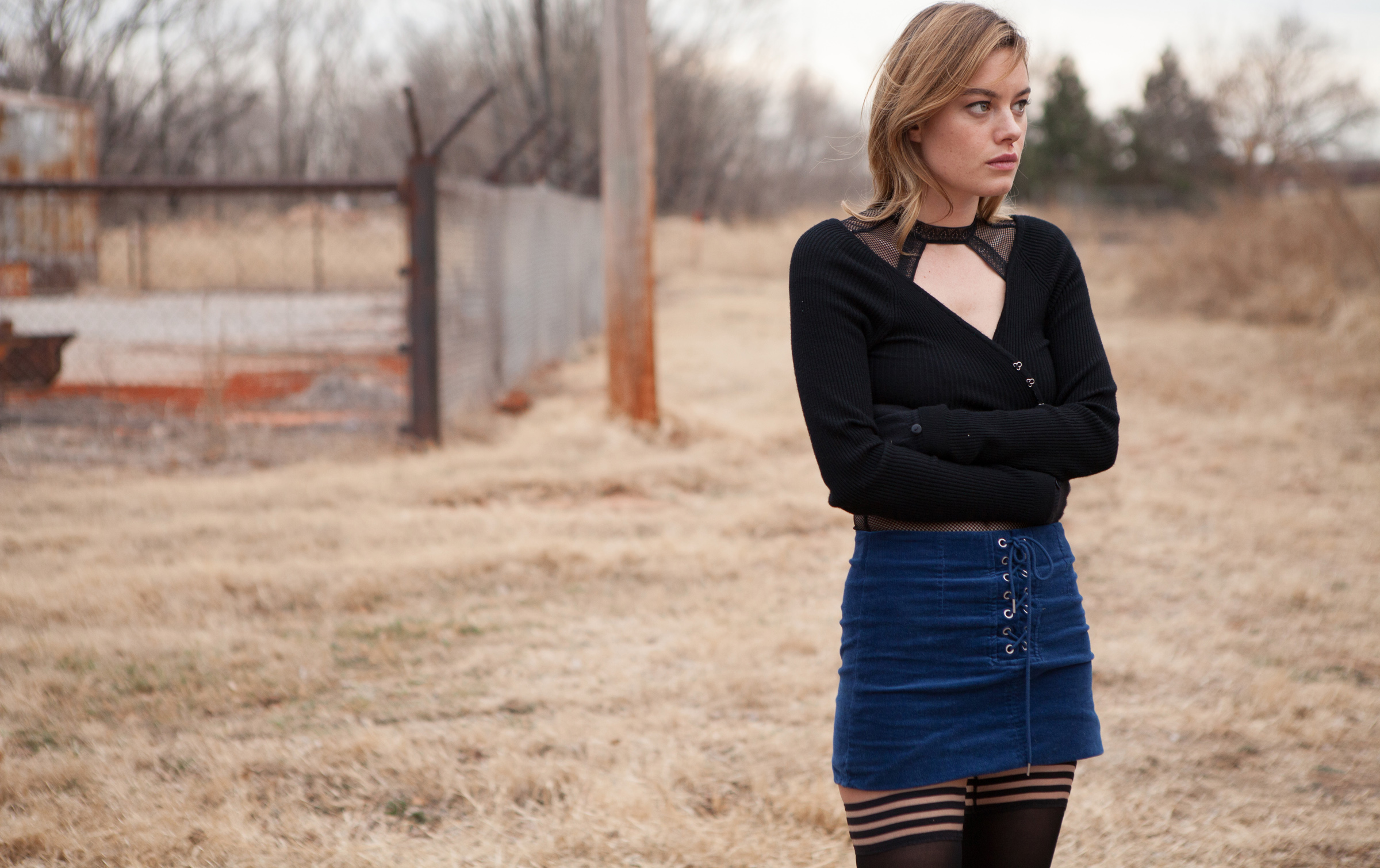 By Jacob Sahms
In Oklahoma at the turn of the century, elementary school students Cate and Henry fall into friendship and then love, as Henry's parents divorce and move away. Soon after, Cate falls prey to a pedophile, whose degradation of her body unleashes a cycle of abuse, mental illness, and drug abuse into Cate's adulthood profession as a prostitute. A modern day story that unpacks the back story of the prophet of Hosea and his wife Gomer, the film Hosea raises questions about relationships, faith, and church that shine a spotlight on the stories we fail to learn about the people right in front of us.
A week before the film's debut on iTunes, Amazon Prime, Google Play, and Vudu on September 25, writer/director Ryan Dobson and producers Avril Speaks and Suzanne Watson shared the story of the film, and their motivations for bringing the story to life.
Dobson grew up in the Nazarene Church, and attended a Nazarene university. Entering the theology program, he was introduced to the idea that Biblical individual were real people, not white-washed saints set apart on a pedestal, even Hosea. "I remember hearing a sermon about Hosea and Gomer. The pastor said that in this allegorical story Hosea represented God – so he must have been a really good father running a loving home – and Gomer, she takes on the metaphorical representation of sin or depravity or wanton unfaithfulness, and goes back to the streets just because she likes sex so much. I remember thinking that didn't make any sense to me. That pastor's depiction of Gomer didn't sound like a real person. If a wife or mother would leave her family, she'd have to have a very good reason."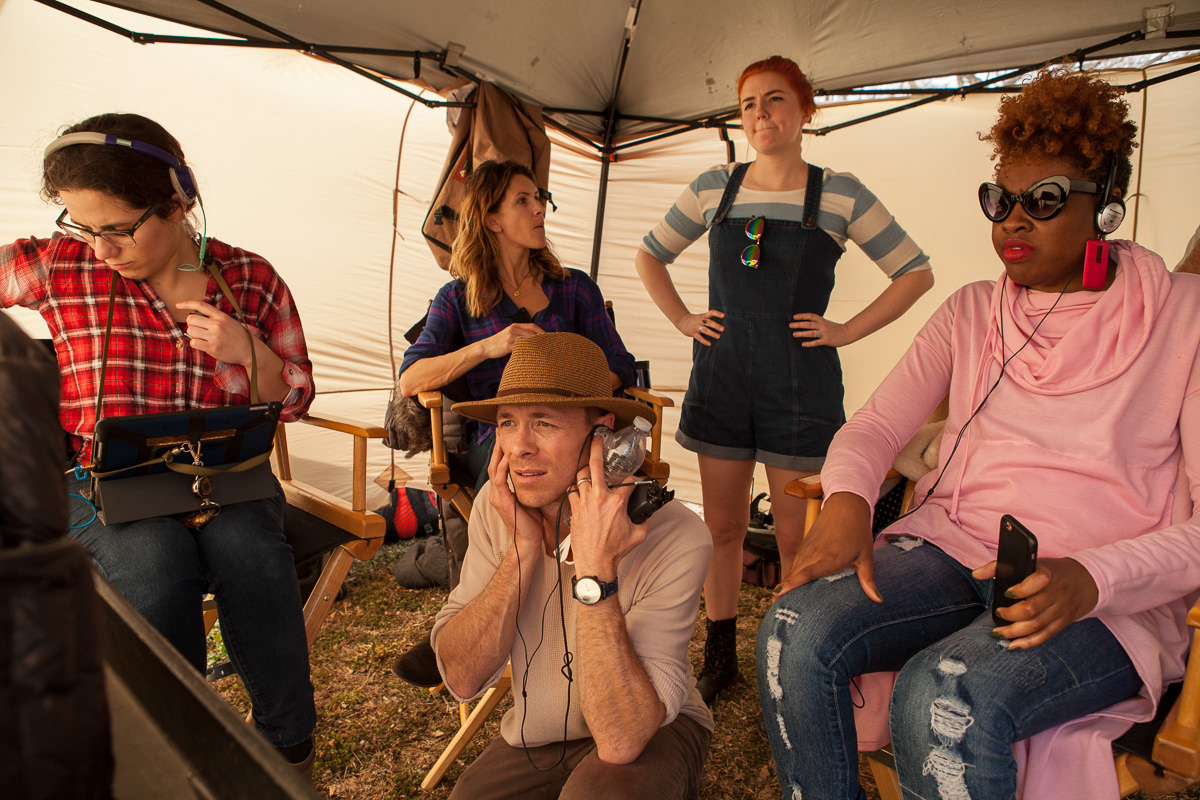 Moving to Los Angeles to pursue acting, Dobson met Watson through a Christian small group and found someone else interested in the retelling of Gomer's story. Watson had grown up in a small town in Oklahoma, where Hosea would later take place, the daughter of parents who decided to start a Bible church when she was younger. She grew up hearing the "sanitized" stories of the Bible, and remembers that while reading Francine Rivers' Redeeming Love, that Gomer's story could happen in present day, but not the way Christian stories were normally told on screen.
"I wondered why there wasn't a movie about this, but modern day in real life?" Watson proposed. "If you're going to tell the Bible in a present day setting, it had to be grittier than the way it was being done. In my twenties, I did some acting and produced live events and then met Ryan. When I told a mutual friend about this, they said we had to meet Avril."
Speaks had been making movies, before deciding to pursue a theological degree at Fuller Theological Seminary. While she had grown up in the African Methodist Episcopal Church, she didn't become a Christian until her junior year in college. Having wrestled with her faith, her desire to tell cinematic stories was coupled with a desire to fully integrate faith and real life.
"What does it look like to make a movie that reflects a Biblical perspective?" she asked. "It looks differently and takes on different forms. How could we put the Bible on screen in interesting ways? Sometimes, a pastor preaches and I'm like, 'Hold up, do you see that other part of the story?'"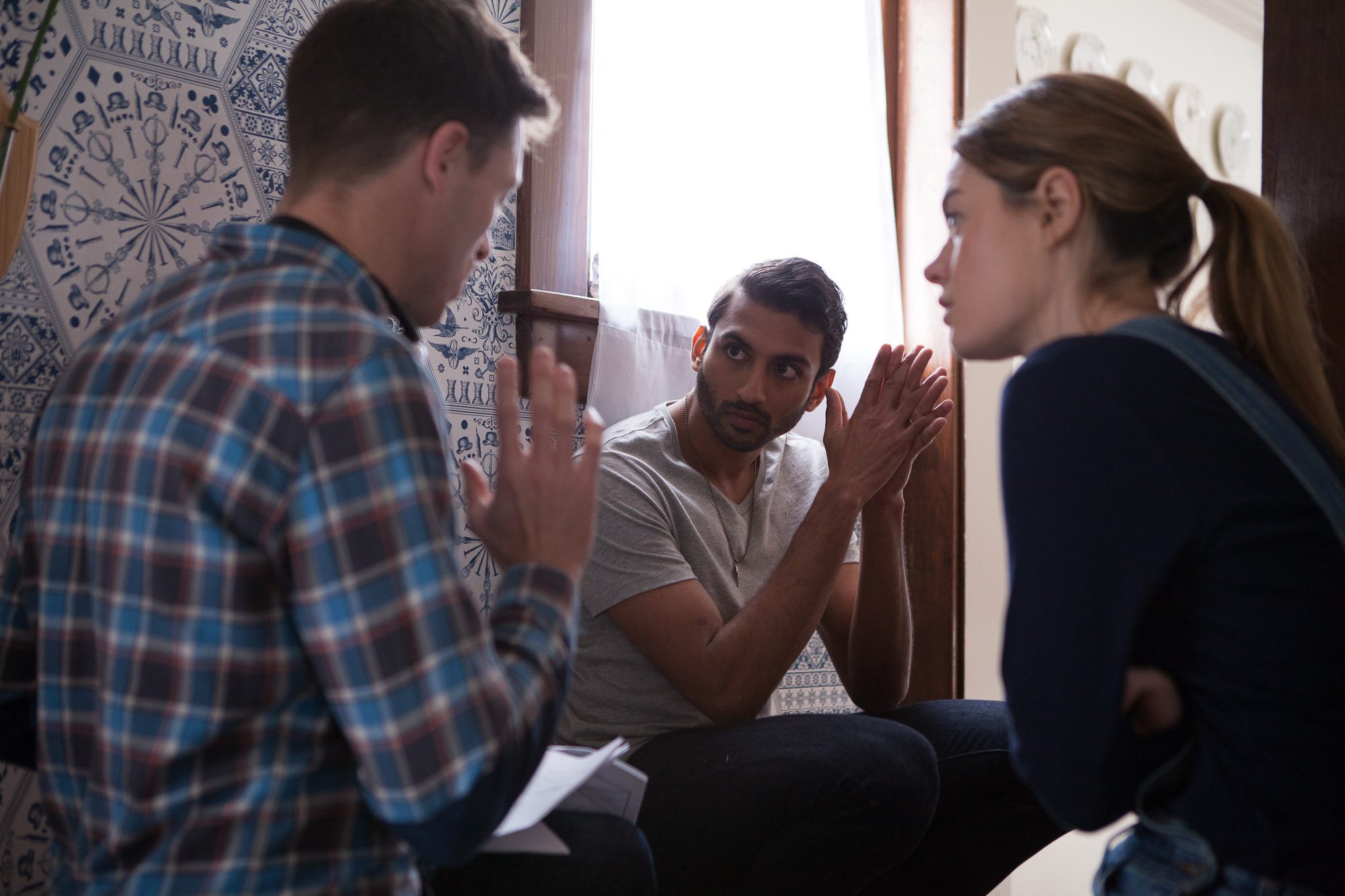 "I remember how recently I've heard Bible stories and I heard the sermon be about the main thing which was about a man, and I'm like, 'What about the woman over here?' There's this main focus on the prophet Hosea and we don't ask what the story of this woman, Gomer, is. When I met Ryan and Suzanne, and they had this completed script, I'd spent two years at Fuller being in my head, and put the filmmaking to the side."
The three partners decided that they wanted a film that reflected real, raw faith, with a cast that reflected diverse faith. Not only did they focus on making the story from the woman's perspective, but they also chose to make a film that highlights a person of color as the protagonist's love interest. "Becoming a Christian later in life, I'm really cognizant of Bible films that were all white," Speaks explained, "and that people of color have a hard time seeing themselves in these movies. So representing Scripture and the culture it came from was something I gravitated toward, deliberately."
Filming in Oklahoma, where the tax laws allowed for a smaller budget, Dobson and Watson add that they didn't end up with as diverse a cast as they first intended. By the time production started, some of their original choices weren't available, and the acting pool in Oklahoma wasn't terribly diverse. They encountered people who expected Henry's character to be white, too, playing into the longstanding church struggle with White Saviors.
"We as people of faith sometimes have a Messiah complex," proposed Dobson, "that we're going to go in and save someone. We think we know what 'saving' looks like and we have a tendency to push our version of "saved" down on top of them; even crush them with it. That's the kind of conversation I really hope that people will engage in. What's the Divine really doing? What does real redemption and wholeness look like?"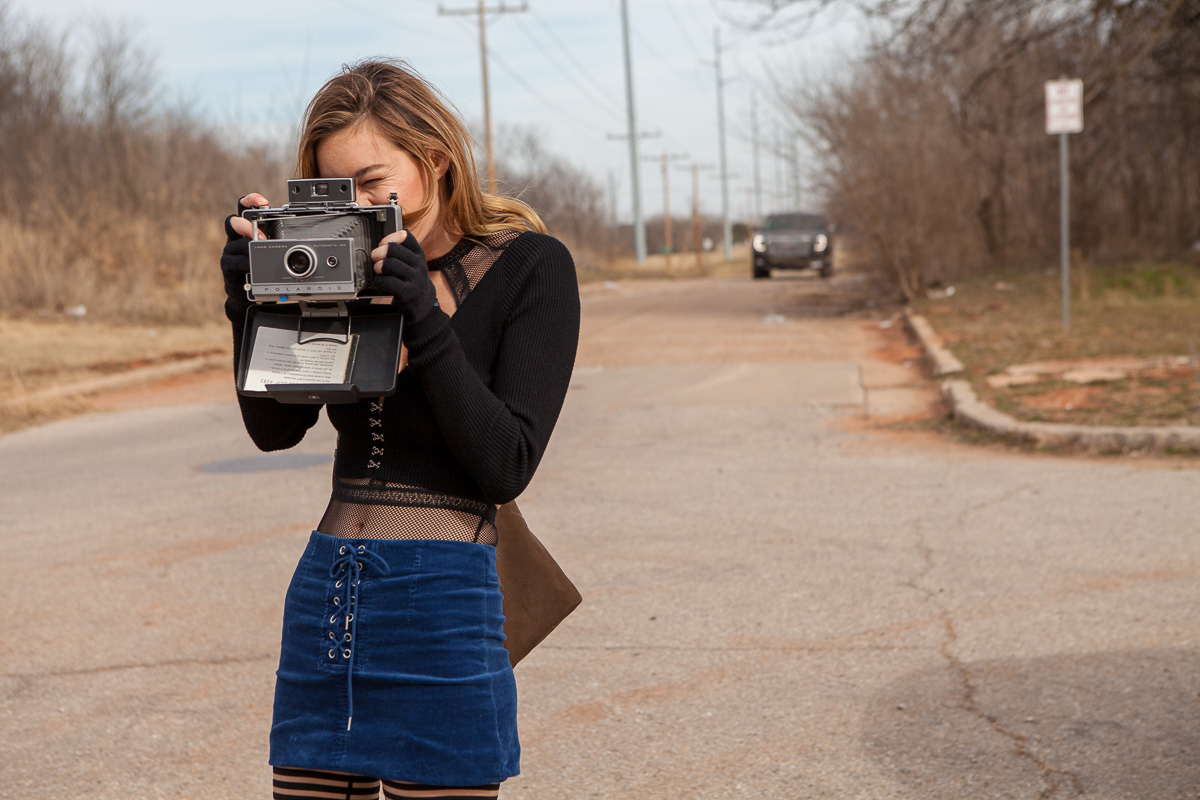 In Hosea, watching Cate's struggle alongside several men in her life including Henry, the audience sees that the female character is stronger than the men think she is, and that the story of Hosea may not give Gomer credit. Dobson's script allows us to see Cate overcome deep pain, rooted in her childhood abuse, thanks to light that shines into the darkness and won't go away. But the pain is real – and it's tied to the evil use of men's free will.
"It's all about the patriarchy, man," Speaks shared. "Today, I'm part of Facebook groups and social media groups having these conversations about women and the space women have or more accurately don't have in the church. I'm processing the movie for myself and recent events, too. What does that mean for women?"
"When I hear Scripture preached, I find some of the stories problematic. Look at Rachel and Jacob. It's always preached like Jacob did this great thing to work hard and get Rachel, but what about Leah? She's done everything and born him all of these children and she says, 'And maybe now he'll love me,' in Scripture, and he's still pursuing Rachel. I just don't understand why we don't talk about Leah. There are a lot of women who are in the church who are suffering silently. I think this movie speaks to that."
Watson admits that filming scenes like the implied childhood sexual abuse of Cate was uncomfortable, generally speaking and as the mother of a daughter. But she says every woman has experienced sexism and been treated dismissively, so the uncomfortableness of the film is important. And she says that the response the film has received from audiences has made her check her own assumptions.
"I thought really conservative Christians wouldn't like it but I've found my mom's generation is asking the questions [about women's roles and treatment]," she shared. "We showed it to someone with really polarizing social media posts and when she wrote me, I expected her to be really negative. Instead, she wrote, 'I was sexually abused as a child, and this was so healing to me. Thank you.'"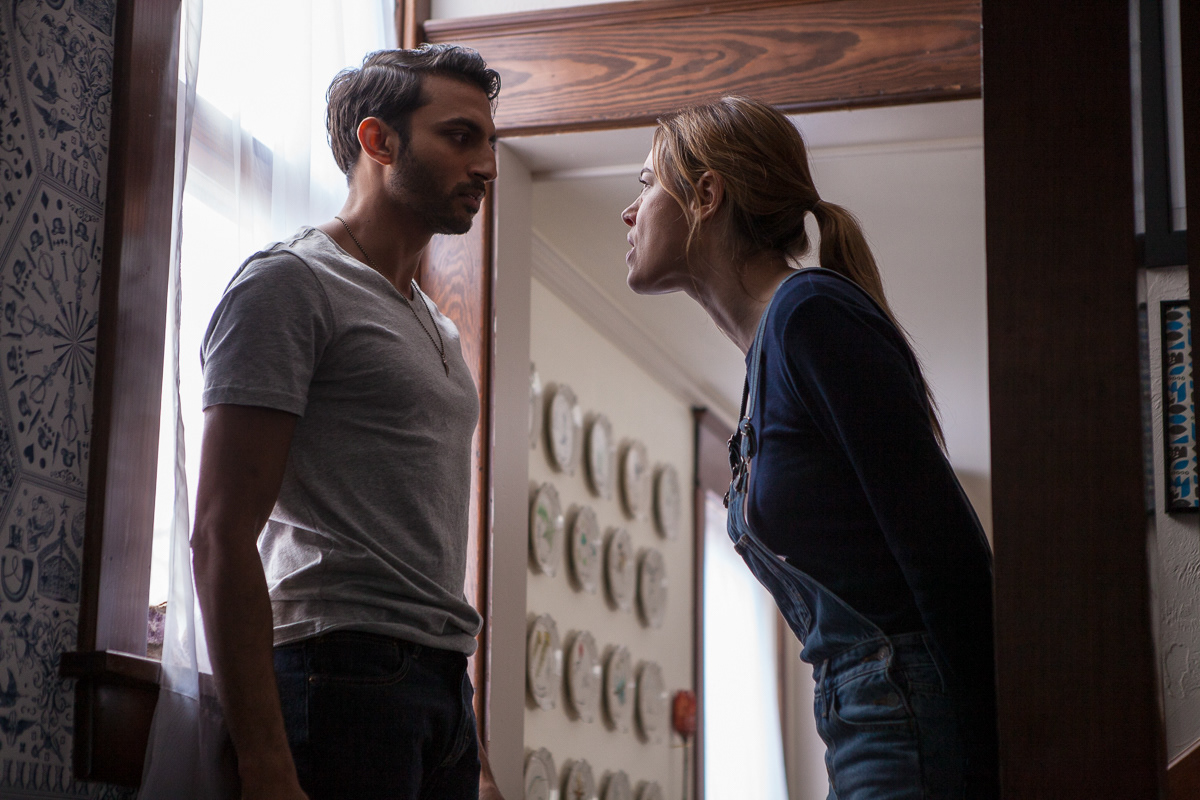 "I had a friend watch it at one of our test screenings, and she's not very emotional but afterward, she was hysterical. She said, 'I'll call you tomorrow but I can't talk right now. It reminds me of so many people that I grew up with and how their lives turned out.'"
Still, the film doesn't flounder in the undertow of bad decisions and evil intentions. Dobson's script and the team's final product points to redemption, to hope, to salvation. And it puts the decision-making power back in the hands and heart of a person audiences might have been convinced to see as a victim.
"I think it comes back to agency," Speaks proposed. "When Cate's getting in the car [on her way to being abused as a child], her agency is lost. She moves through life, and her sense of agency of life. [Her pimp and boyfriend] Donovan treats her with such disrespect. But in the end, she gains her agency. Thinking about women as a whole, women of faith, women in the Bible, and women who've been through this – where do we find our agency in the Biblical narrative, in the churches? It's refreshing for us to see this in its form, of watching someone regain their agency."
Dobson added, "It's why believing women's stories is so important. A person doesn't end up at a particular place without a story that brought them there. We need to think about what led them to that place. Our film invites you to imagine that."
"Christians use this term, 'Beloved,' but it can be utilized as a way of marking someone as a person who belongs to someone else. 'You are my beloved' has a possessiveness to it that wants to maintain a kind of purity. It wants the object of the love to stay a particular way. I hope the film forces a space in the middle of the word so instead of "beloved" we read "be loved" – to remind a person to Be Loved. You are not required to be a particular way. As you are, you are loved."
Audiences can read up on the Biblical background of Hosea and Gomer in the Old Testament, and tune into digital distributors or the film's website, www.hoseafilm.com, to screen it on September 25 and check out the discussion guide.