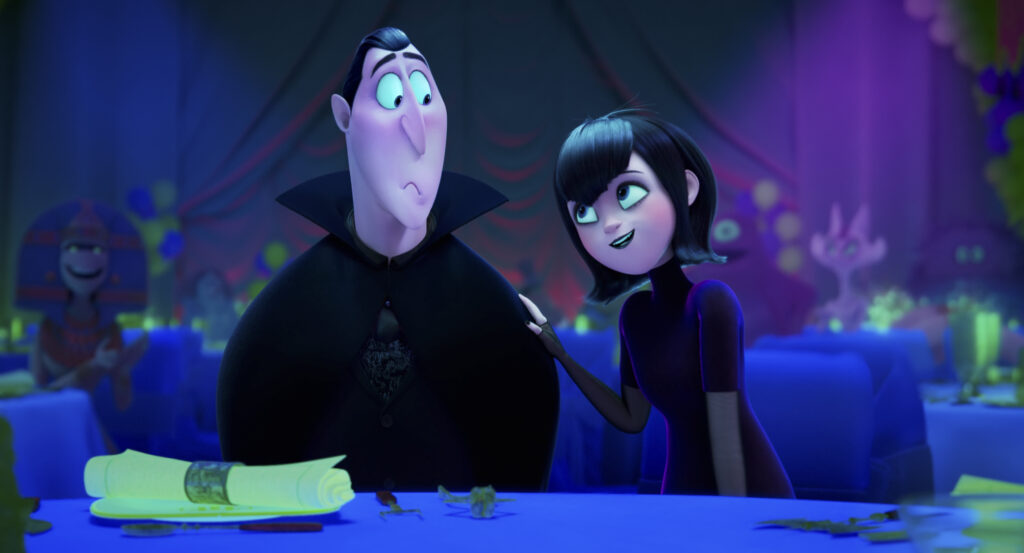 By Jacob Sahms
As Hotel Transylvania 4- Transformania opens, Dac (Brian Hull in for Adam Sandler) plans to announce his retirement at a great celebration with all of his friends. But his plans to give the hotel to his daughter Mavis (Selena Gomez) doesn't factor in her human husband, Johnny (Adam Sandberg), who longs to achieve Drac's respect and be included. When Professor Van Helsing (Jim Gaffigan) shares his Monsterifcation Ray with Johnny, the son-in-law human seizes his change to be a monster – when chaos breaks out.
Before long, several of the monsters, like Drac, Frankenstein (Brad Abrell), Wayne (Steve Buscemi), Murray (Keegan-Michael Key), and Griffin (David Spade) are accidentally turned into humans (by reversing the ray). While Johnny enjoys being a monster, Drac and the others desperately want to return to their normal lives, normal being relative. So off Drac and Johnny go to find a crystal with the means of reversing the ray before it's too late and the crew is stuck being human, leaving their spouses including Erika Van Helsing (Kathryn Hahn) and Eunice (Fran Drescher) to discover the truth for themselves.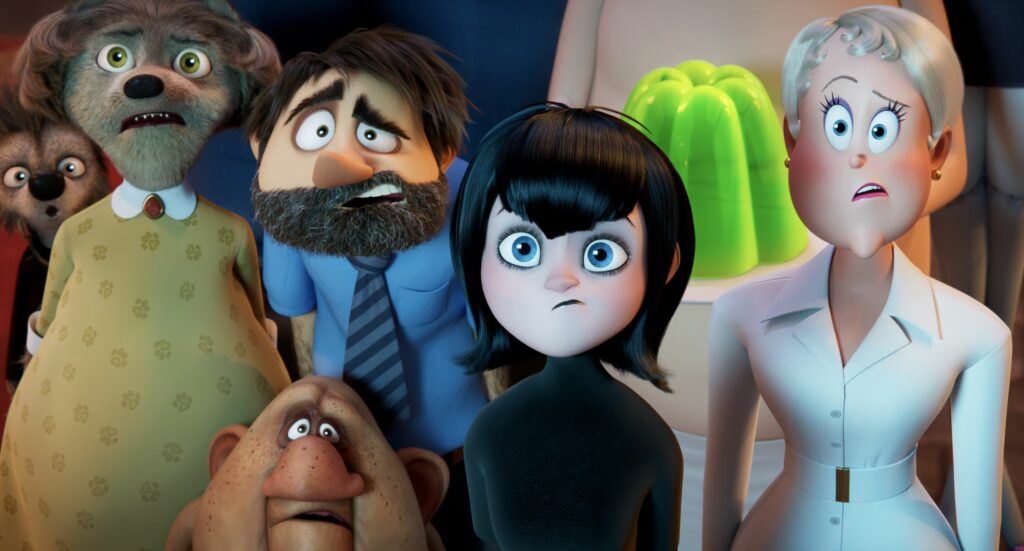 With all the normal Hotel Transylvania gags mixed in, the storyline delivers on taking the characters into different areas physically (like an exploding ice mountain), and emotionally. What does retirement look like and why do we sometimes approach it with fear? Why do we try so hard to fit in instead of focusing on being our best selves? Why can't we work together for common goals instead of labeling each other and hurting each others' feelings?
In the end, Hotel Transylvania 4 reminds us that we all have gifts, monsters and humans alike.