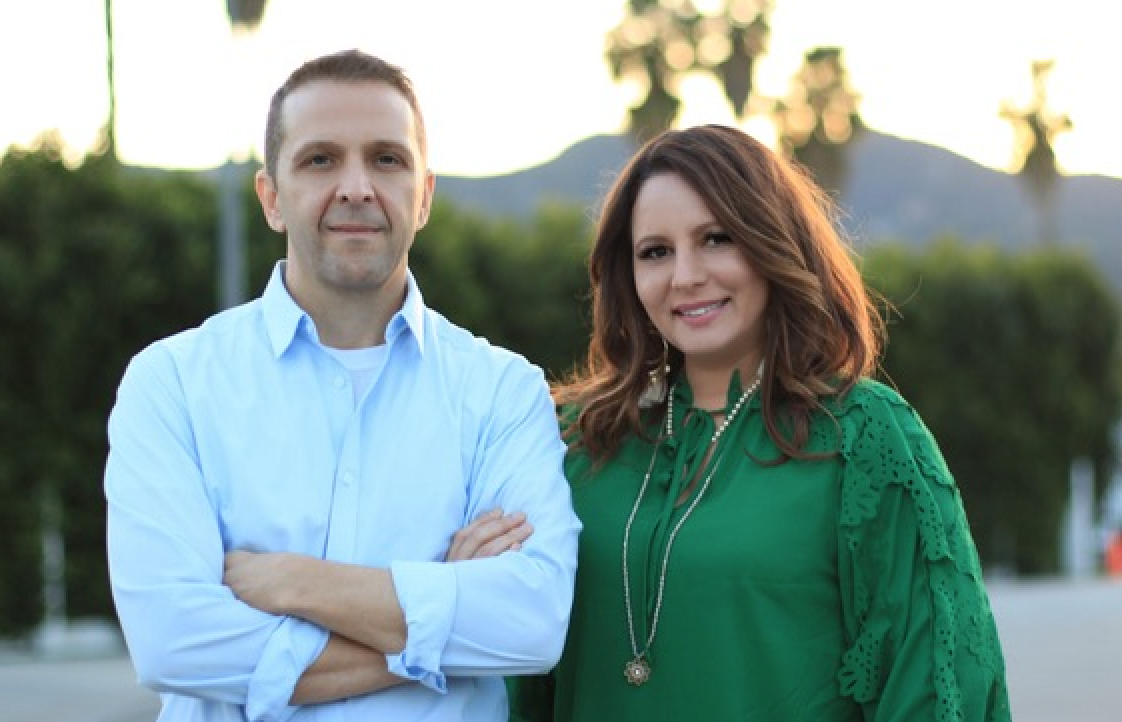 By Jacob Sahms
Kara Tippetts was a mother of four and a pastor's wife when she was diagnosed with breast cancer, and she courageously vlogged about her treatment with humor and faith at mundanefaithfulness.com. In the midst of her treatment, she connected with filmmakers Jay and Sofia Lyons, bonding in a powerful way that drove the musician/TV producer couple to produce a "sizzle reel" about Tippetts' life and story that was viewed by over three hundred thousand people in the first week and received national attention from over one hundred publications like The Washington Post. Recognizing the power of their collaboration, the three of them joined together with others to create the feature-length documentary, The Long Goodbye: The Kara Tippetts Story.
From their home in Burbank, CA, the Lyonses shared about how their connection at Belmont University in Nashville, TN, and subsequent musical tour for nearly a decade of ministry led them to this place. What is abundantly clear is that the two make a great team – and that Tippetts' life has irrevocably changed them.
"I felt like as a Christian person that if talking about dying is handled with care, it could be a holy thing," explained Jay. "Being there with Kara was a holy thing. And this film can be a ministry tool for people who are suffering, providing a witness to their faith."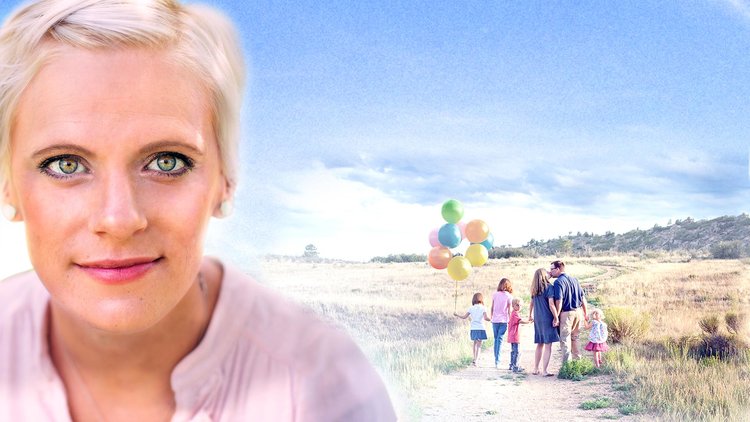 The Lyonses originally connected with Tippetts through a high school friend of Jay's who shared news about her pastor's wife's diagnosis. While they originally sought and received permission to contact the Tippetts family, Jay believed that they'd arrived too late to the story, as Tippetts was diagnosed with stage 4 cancer. But Sofia persisted, Jay said, even to the point of handing him the phone one day and saying, "You need to call. God is calling you to tell this story."
Added Sofia, "I know my husband well! He's a self-proclaimed Doubting Thomas, a licensed ordained minister and a fabulous musician. But while he was doing well as a TV producer, he had a stirring to do more in ministry. Sometimes, husbands are a couple of years behind their wives and it's our job to gently nudge our husbands!"
The couple had a Skype interview with Kara and her husband Jason, and then took a three-day trip that covered the footage they needed for the sizzle reel. When Tippetts shared the video on her blog, 320 thousand people watched the first week. After additional time with Kara, the Lyonses assembled that footage with Tippetts' home video, the Skype interview, and footage others had produced to make a real, raw documentary.
The two of them acknowledge several other people who helped speak to the power of Kara's story, including Joanna Gaines, who flew to Colorado Springs one Christmas and decorated the Tippetts house. While Jay was reluctant to call Gaines for the video, Sofia persisted and again, they received an affirmative. The couple credits Kara's magnetic personality, which drew even people from Europe to come and pay tribute to her story of cancer and thriving in the face of adversity.
"It was more than her personality though, too," Sofia shared. "God was drawing people to her to tell this story. It's been our job to provide stewardship to the story even after she's gone. She leaned into God so much, battling for her faith even after she knew she wouldn't receive physical healing this side of heaven. She didn't want to die so-"
"She prayed for a soft heart," concluded Jay."
Tippetts' prayer, that she would not be bitter, that God would give her a soft heart, allowed those who knew her and new friends who met her to experience an overwhelming sense of God's peace, and her sense of humor. The Lysonses have worked to make sure that this permeates the film, even though it's focused on a woman who is dying.
"Kara wanted to live. She was a really good question asker, and flipped the conversation to others," Sofia remembered. "She was full of gratitude, looking outward, and open to others. While some people shut down, withdraw to their homes in seclusion, and don't want to admit that they're sick, she opened up dialogue about the preciousness of time and the power of community."
"She had this saying, one of her sayings," Jay added, "'Allow Jesus to love you so much it spills onto others.' She allowed Jesus to love her and then loved everyone in front of her."
Tippetts' ability to focus on the goodness of her story, even in the midst of her suffering, her recognition of God's grace in the hospital and during treatment rubbed off on others, including the filmmakers. Both Jay and Sofia reflected on the way Kara's kindness was contagious, to focus on living and be intentional with words. It's her words and the words of others about her that the Lysonses have fashioned into a 'patchwork quilt' of a documentary.
"Jay fashioned them together, all the interviews, videos, etc., like a patchwork quilt to tell her story through the lens Kara would've wanted," Sofia proposed. "We wanted to overcome all of the technical pieces to make sure that Kara's voice is heard."
That's the heart of friendship and faith that the Lyonses have brought to this documentary, available on digital and DVD on March 22. They hope that audiences everywhere will see the humor and grace of Kara Tippetts, and learn to live (and love) more deeply in the process.