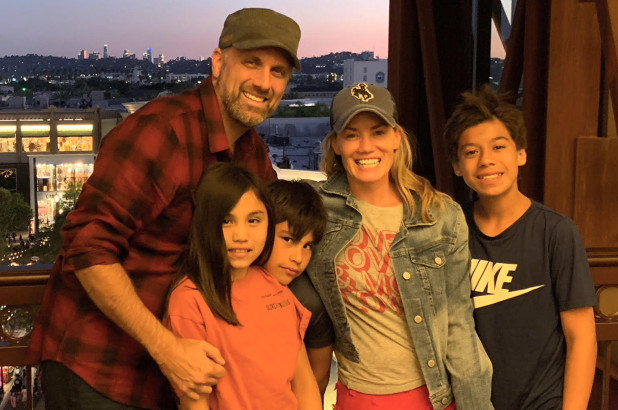 Seven years ago, Sean Anders adopted three children out of foster care. Anders had already penned She's Out of My League and Mr. Popper's Penguins when the adoption became official, but he would continue to write and direct films about relationships and families, like We're the Millers and Daddy's Home. With an eye toward the nuances that make families like his work, he wrote a film script intent on changing the narrative that people expect about foster care. The story took Anders through his own experiences raising his three kids, as well as into conversations with foster parents and the children under their care.
Thanks to his relationship with Mark Wahlberg through Daddy's Home and its sequel, Anders netted the star of real-life stories like The Fighter, Lone Survivor, Deepwater Horizon, and Patriot Day, who also has a sly sense of humor to star in Instant Family. Pairing Wahlberg with Rose Byrne as Pete and Ellie, Anders found a middle-aged couple who could navigate the ups and downs of adopting older foster kids, incorporating multiple new personalities into their pre-existing life.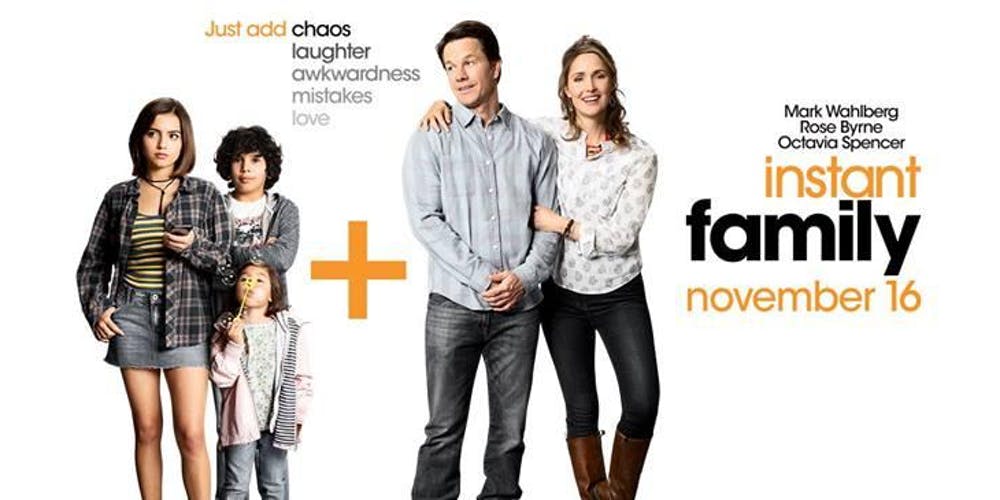 While Anders was clear that this is a work of fiction that was never meant to be specific people from his life, there are moments that echo real life, like the awkward Thanksgiving dinner that leads to the adoption of the three young Hispanic children in the film. "People have a lot of empathy, but they also make a lot of assumptions about how scary they are, and they become negative if someone they know is getting involved with foster kids," the writer/director said. "The Thanksgiving scene gave us the opportunity to say some of the things out loud and have a discussion about why people feel that way."
One scene that Anders said came directly from his life involved Pete and Ellie lying in bed after a particularly tough situation with their foster daughter Lizzy (Isabela Moner) and her two siblings, Juan (Gustavo Quiroz) and Lita (Julianna Gamiz). Pete and Ellie lie in bed at their wits end, asking, "Is there some way that we can get these kids out of the house and go back to the way they were before?" Anders said it was never really an option for he and his wife, but saying out loud gave them a way to vent. And other families have responded to the story as well, whether they were foster parents or not, reminding Anders that dysfunction in families is part of the human condition.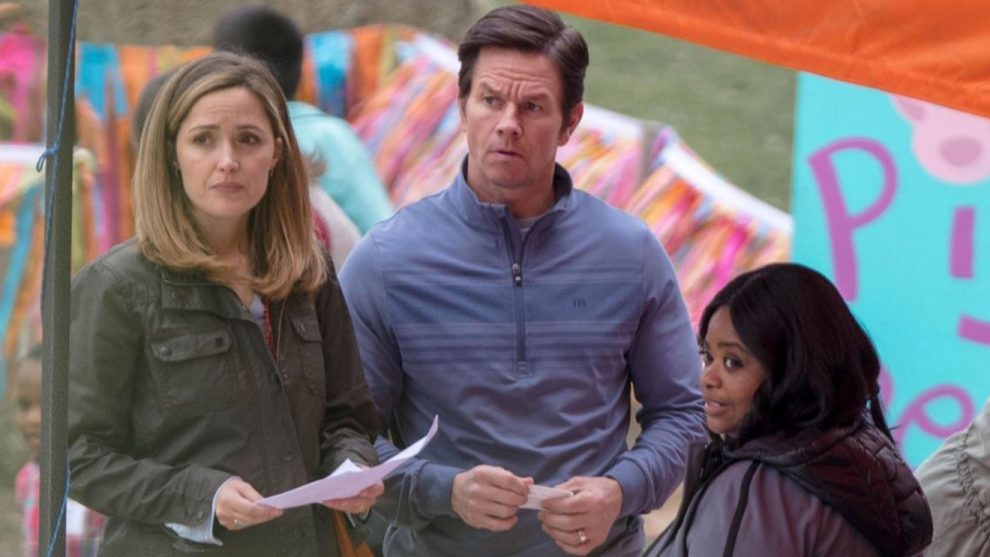 "The family I grew up in felt very dysfunctional," shared the writer. "I felt like I had the crazy family in neighborhood. In high school, I realized that everyone's family had dysfunction and mine was actually pretty healthy! My mom was the person that all of my sister's friends went to when they got pregnant or had a problem. I found out that I was actually in a cool, interesting family. When I realized that, I noticed the dysfunction around me in other peoples' families. Even dysfunction should mean normal. A family that isn't dysfunctional, I don't understand!"
Anders has shown the film all around the country, including to a packed theater full of pastors' wives in Las Vegas, to roaring laughter. He admits that there are rough, edgy parts to the film, that the language can be coarse, but says that these stories represent what foster families are really going through. He recognizes that sometimes, a real-life message gets sanitized to the point where it loses the reality of the message, and knows that some audiences won't be comfortable with all of that.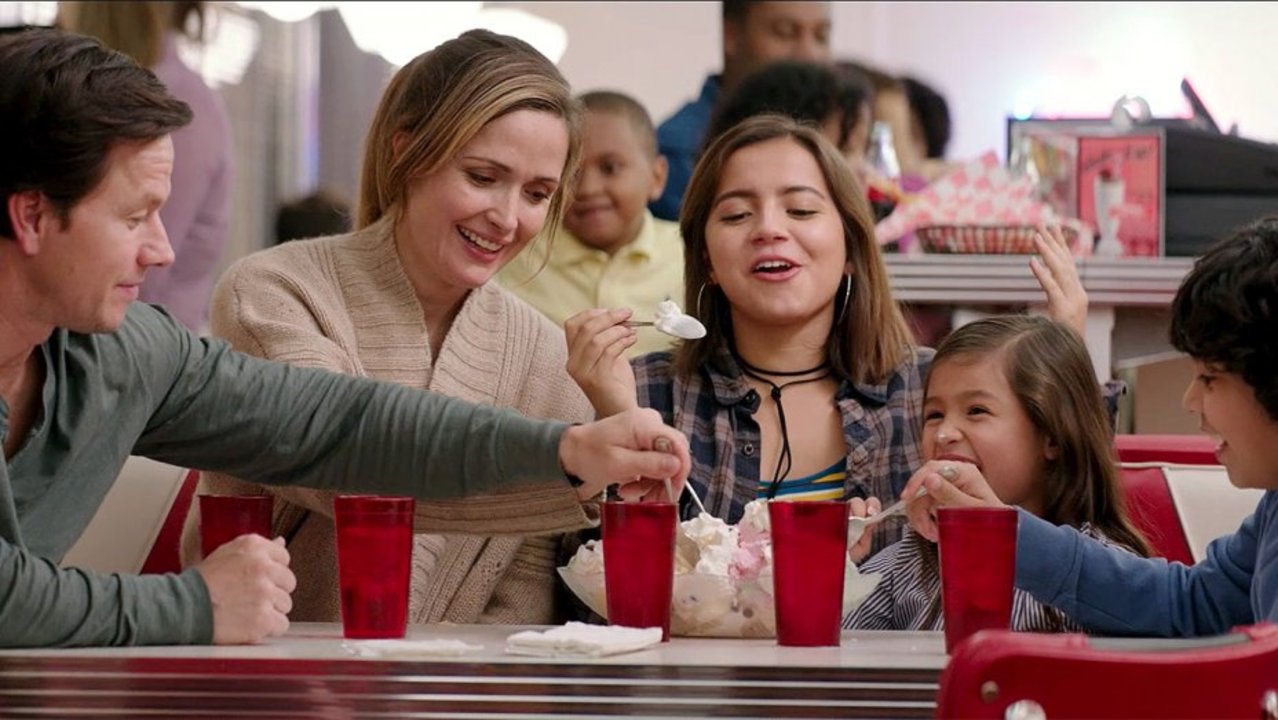 At Dove, the film can't be awarded the Dove Seal because of the language, especially taking the name of Jesus in vain. But it does acknowledge the struggles of many families working to foster and adopt, and points toward unfailing, committed love as the answer to the situations that these families face.
"There are kids who have no reason to believe that anyone is going to love them," Anders explained. "They've been let down, promises have been made, things have been said, and no one ever really follows through. So when these two people show up and say, 'Hey, we'd like to be your parents and we'd like to love you,' Lizzy's reasonable response is to not believe them. She has good reason for her response."
The first person to show the kids that they are loved without question is Grandma Sandy (Margo Martindale), who blows into the house for an unannounced visit and tells the kids, "I've got your back forever." She sweeps them up into her arms and tells them that they have found a place where they are loved. Based on Anders' Grandma Sally, a woman who walked into a room full of troubled kids and told them they were smart and important, Sandy proves to be the Christ figure in Instant Family who sets the example for others.
Ultimately, Pete and Ellie choose to love unconditionally, the way that parents must choose to love their own biological children, as the kids fall in love with them. But foster families deal with the brokenness the children have experienced before they met their forever parents, things that unfold faster and sooner than they do on average with parents who raise their children from infant-hood. Confronting older guys, realizing that their new daughters were really into troubled guys, those are the things Anders wrestled with as he wrote the story of Instant Family, and his role as a father.
"I think what's really funny about dads is that we walk around in this conflict all of the time," Anders proposed. "We think that we know what's best for our kids and our value system is right for our kids, and yet we feel like we're screwing up at the same time. We seem to find a way to walk that line though!"
Anders hopes that with the beautiful, messy story of Pete and Ellie, based on a true story but not autobiographical, that Instant Family will shine a light on the foster system and draw others into its path. If this movie makes audiences laugh and finds new families exploring adoption, Anders will have accomplished more than just writing the next hit comedy.
He'll have created new families where only brokenness existed before.