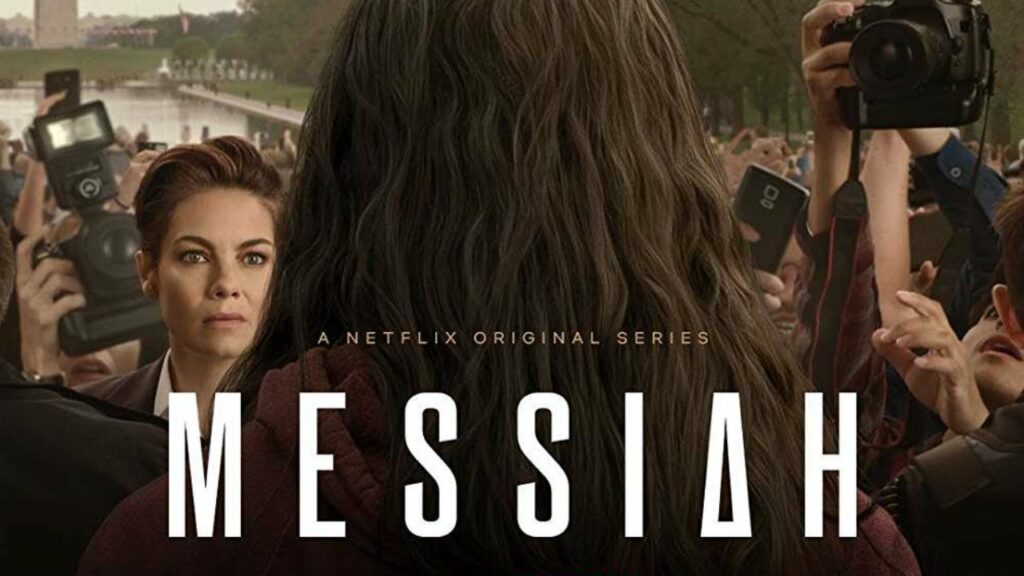 By Jacob Sahms
The tense religious thriller Messiah burns slowly but with a ferocity that captivates us and dares us to engage with the possibilities it presents over ten episodes, bingeable now on Netflix. The series follows the movement of a charismatic man called Al Massih as he draws two thousand followers to him in the Middle East and raises concerns for U.S. interests around the world. The complex narrative provides several viewpoints aimed at Massih, but withholds the most important one: what's actually going in his head motivating him to do what he does?
Messiah uses Jewish CIA agent Eva Geller (Michelle Monaghan), Damascan teenage refugee Jibril (Sayyid El Alami), evangelical preacher Felix (John Ortiz), and Israeli intelligence officer Avi Dahan (Tomer Sisley). Each of them encounters Massih, and each of them is changed by the encounter, some for better and some … less certain. The show hinges on one major question- is Massih really God's representation in the world, a crazed fanatic, or a skilled conman?- and the consequences in the lives of everyone else who make their decisions based on what they believe about Massih. What would happen if someone claiming to be the Messiah showed up in the twenty-first century?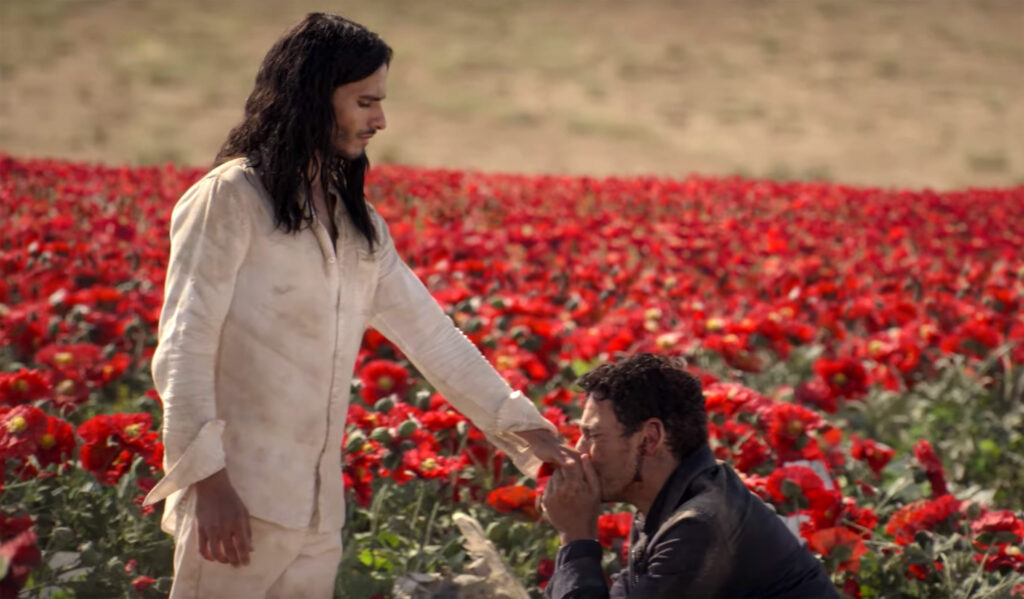 While Mark Burnett and Roma Downey have become known for their adaptations of Biblical narratives for television since Touched by an Angel and Survivor drew worldwide attention, their foray into a modern-day exploration of faith is unexpectedly gritty and realistic as it follows the appearance of a man claiming to be the Messiah, or anointed one. He calls himself The Word, quoting the Quran, the Old Testament, and the New Testament, while speaking Arabic, Hebrew, and English depending on who he is interacting with (and what country he is in). He's a unifier in what he says about faith and about God, but some of his actions are divisive – drawing Palestinians into Israeli territory, etc. and refusing to answer questions when he's interrogated around the world.
Massih draws Geller and Dahan together, as the CIA is interested in what impact the new religious presence would have on U.S. interests, even while both of them are dealing with issues in their personal lives. Jibril becomes a true believer but struggles in community with others who become religious pilgrims but who are blocked from entering the Holy Land. And when Massih arrives in the United States, his presence changes Felix's faith in ways that he cannot expect. But as the world responds to Massih, there is the full range of responses, from fear to hope, skepticism to true belief, confusion to realization, careful thought to emotional reaction, deep belief to fiery fanaticism.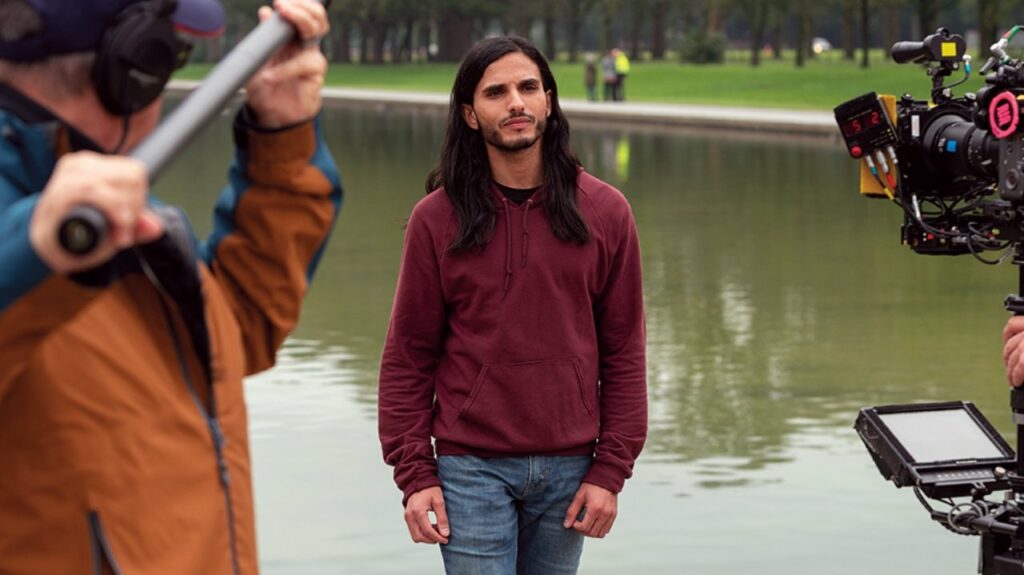 Messiah demands a mature investigation, raising many questions about faith in general, and specifically, the Christian faith, that not everyone will be willing to embrace or even consider. Would Jesus' Second Coming be welcomed by the world? How would it be covered by the news media or, better yet, social media? What laws would Jesus break just by being, well, Jesus? And what would it mean for all of the world's religions if the Second Coming proved to be more universal than some denominations or sects believe it will be? If Jesus could be expected by true believers a second time, but he didn't arrive the way many expect him to, what kind of reception would he receive? What happens when what might be God's physical return to Earth doesn't meet the exact expectations of any major world religion but meets some of all of them specifically? Where does the Biblical possibility of the Messiah end and the creative fantasy of Massih begin?
The show's first season proves to be entertaining, sometimes funny, sometimes poignant, always provocative theologically, even gripping. The narrative is flush with people whose stories can be related to, whether it's a person struggling with their faith, a parent longing for a positive outcome for their sick child, a spouse battling issues in their relationship, or a faithless person wrapping their mind around miracles that can't be ignored. All of this is set against a socio-political backdrop that mirrors our world, with immigration, natural disasters, racism, sexism, psychological assessments, terrorism, Palestine vs. Israel, identity crises, and physical calamities. This is not a rosy view of faith but a faith full of questions in the midst of the troubled world in which we live. And just like the real world, the show demands we answer them for ourselves, each one of us, with our faith and the faith of others in the balance.