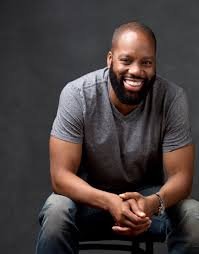 By Jacob Sahms
Before he was the screenwriter and director of First Sunday, Baggage Claim, and Almost Christmas, David E. Talbert was a playwright. In fact, Talbert remembers the review he received nearly thirty years ago word-for-word, as he was favorably compared to his idol Neil Simon (Come Blow Your Horn, The Odd Couple). Making people laugh – but more than that, making them experience joy – has been what Talbert is all about and his latest, Netflix's Jingle Jangle, is no different.
As a child, Miracle on 34th Street was his first chance to see Santa Claus as a physical person, to see how the magic of Christmas could make a difference on screen. Talbert has created a musical Christmas delight that shows the power of joy and song, but he also tried to model that for the seventy days that the cast and crew spent in London together. Every day at 7 a.m., each person on set would put their favorite song's name in a hat; the song drawn out would be played, and the person who chose it would have until the song ended to reach the sound guy and receive their money – what Talbert called "50 pounds of funk." "This is who I am, and I bring that energy with me to the set," he explained.
Talbert's desire to grow joy in himself and others grew in the Holiness church where he grew up. His great grandmother was the pastor of the church in Washington, D.C., and Talbert watched her pray for, care for, and welcome the working class, including those dealing drugs and using drugs, the homeless, and others. That mash-up of religion and humanity impacted Talbert's first film, First Sunday: "People who do bad things aren't necessarily bad people," he proposes, "and reaching them with love can turn them around."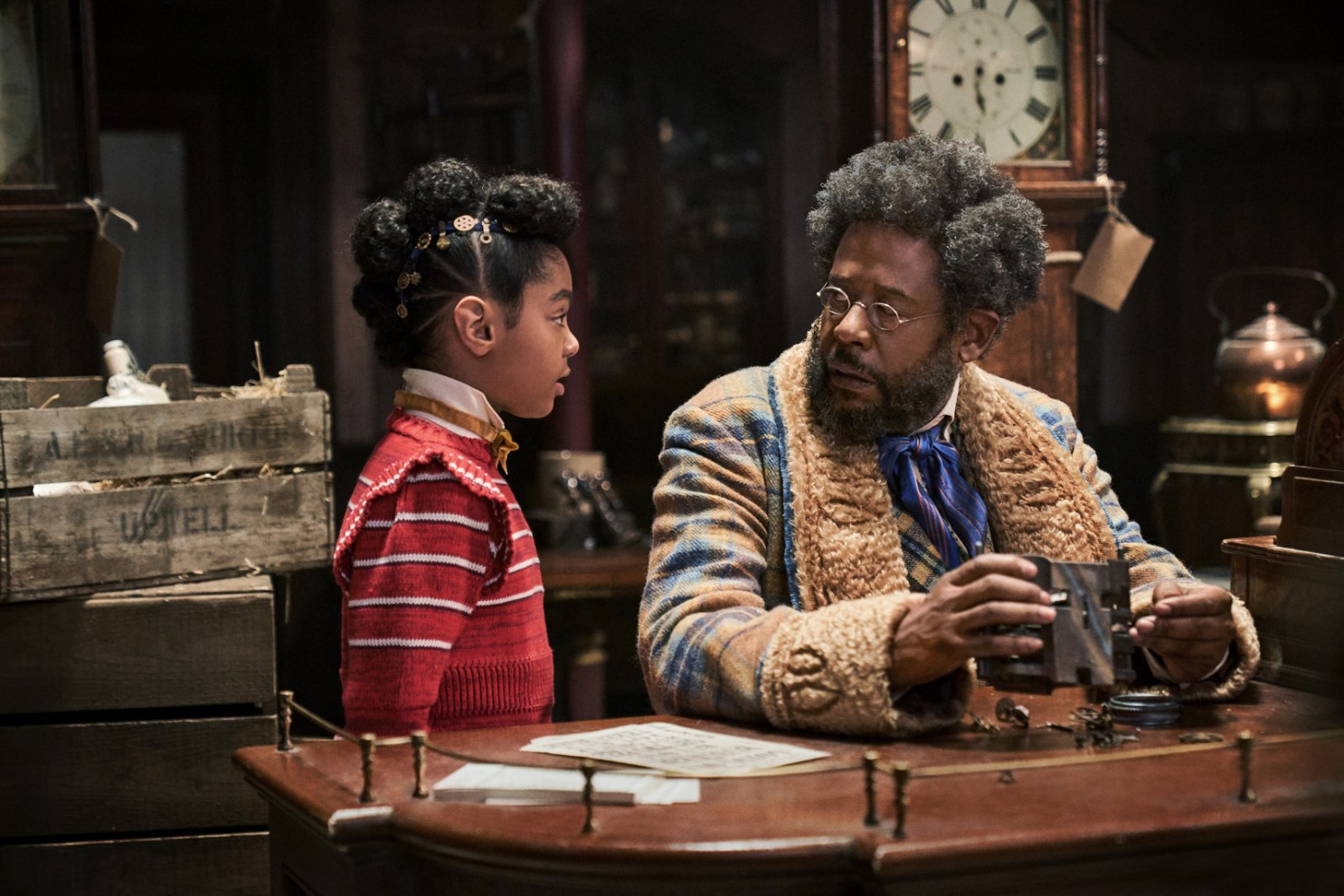 That same church background impacts how the director sees Jeronicus Jangle, the center of Jingle Jangle played by Forrest Whitaker as an adult. "Jeronicus is Job!" he exclaims. "He had everything, he lost everything. The narrator played by Phyllis Rashad even says at the end, 'And everything that was stolen has been returned.' That's pulled from my DNA: the word of God."
Now, Talbert recognizes another level of responsibility for telling those stories, as the father of a seven-year-old son. He remembers showing his then four-year-old son Chitty-Chitty Bang-Bang, Talbert's favorite movie, and recognizing that his son couldn't relate to it at all. There was just no connection.
"He has posters of Miles Morales and Black Panther on his wall," shares the director. "He's growing up with inclusion and diversity that wasn't a thing for me growing up."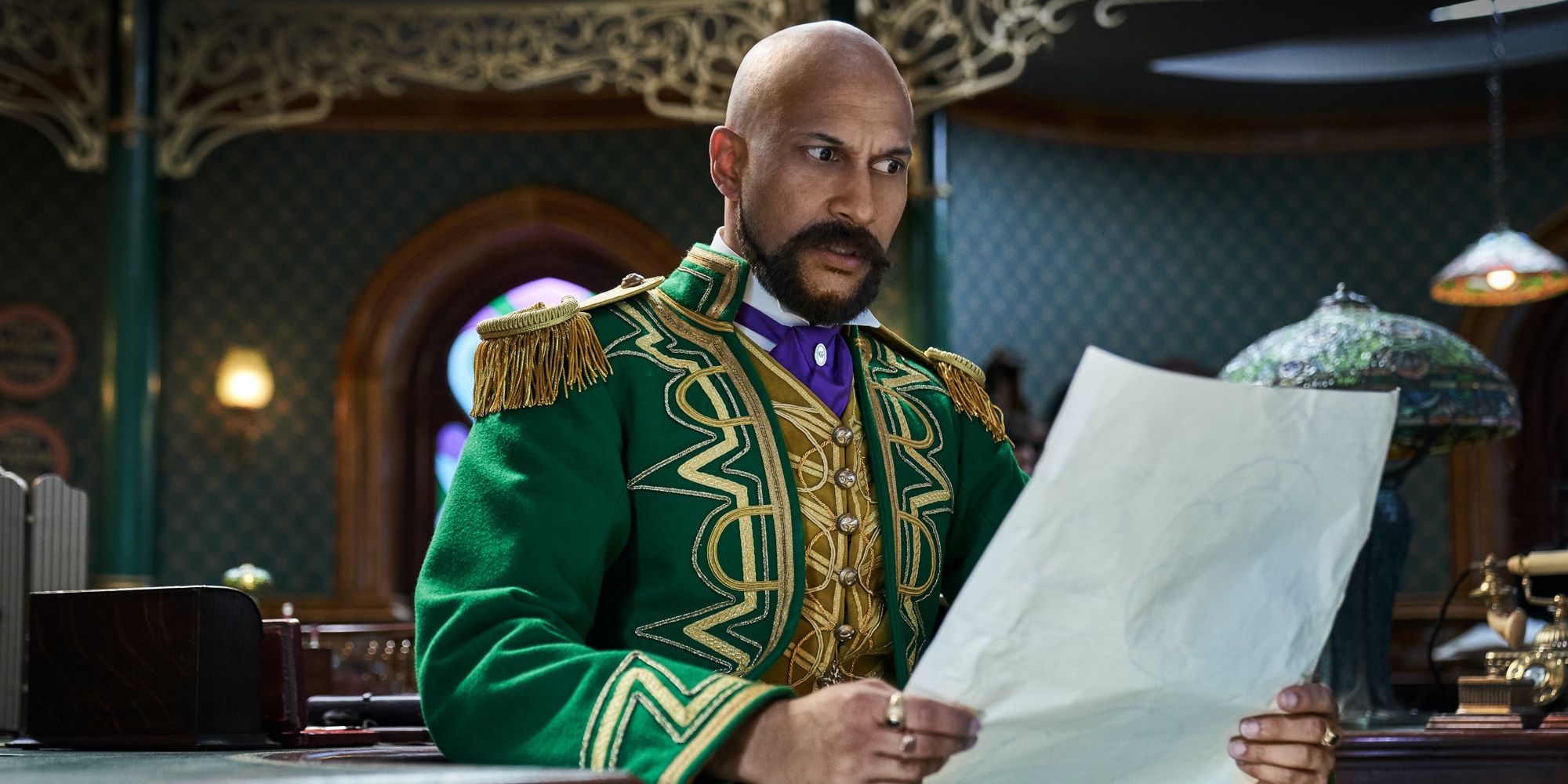 When he took the invention, the robot Buddy 3000 that plays prominently in the film, to his son, his son asked what the robot could do. Talbert explained that the robot could walk and talk, but, his son asked, can he fly? "I looked up and said, 'Yes, he can fly!"
"Can I fly?" Talbert's son asked, eagerly.
"Of, course you can fly," Talbert said, to the delight of his son, whose eyes lit up and whose smile sparkled. In that moment, Talbert realized that in his story, that the Buddy 3000 would have the power to help others fly, too. It's magical, and visually impressive, but it's also a metaphor, for the way that Talbert wants his film to help others rise.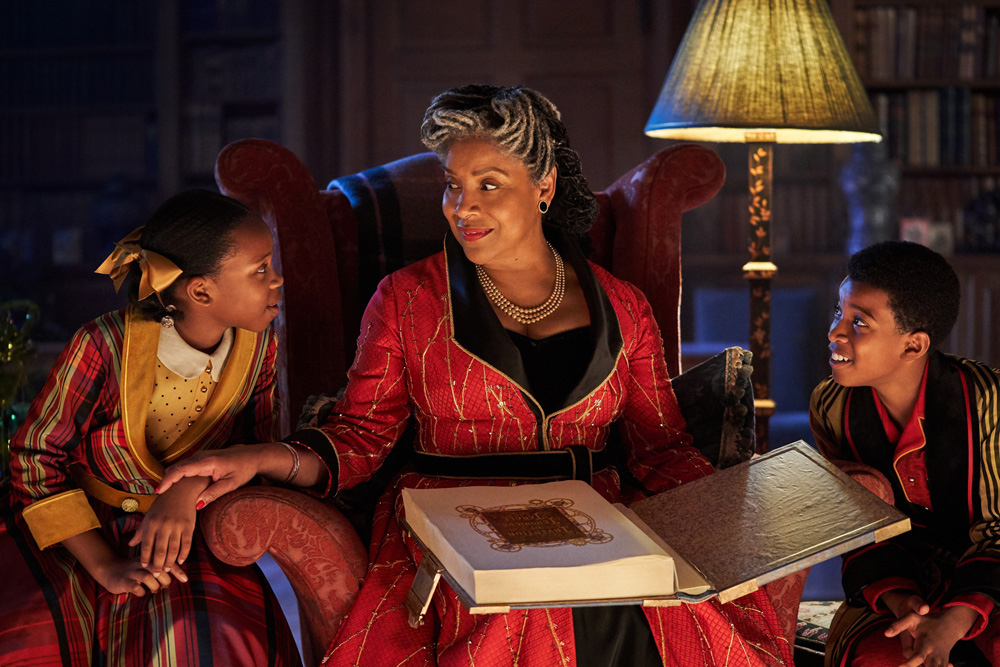 "We need to be connected as a world community," says Talbert. "First, we need to come together to see our own worth, and then to realize that we're in it together. After the four years of divisiveness we've experienced, we need to be reminded that we can sing, love, and laugh again."
The writer/director hopes that like the old Gospel song "There is a Balm in Gilead" that the Clark Sisters made famous, his film will be a balm for the world.
In fact, he hopes it'll be the greatest Christmas present he's ever given.
Jingle Jangle is streaming on Netflix now.