By Jacob Sahms
Early on in Joey Klein's second film, Castle in the Ground, a young adult named Henry (Alex Wolff) wraps Jewish tefellin straps around his forearms and prays a Jewish prayer for healing or Mi Shebeirach. The English translation is roughly, "May the one who blessed our ancestors, Abraham, Isaac and Jacob, Sarah, Rebecca, Rachel and Leah, bless and heal those who are ill. May the Blessed Holy One be filled with compassion for their health to be restored and their strength to be revived. May God swiftly send them a complete renewal of body and spirit, and let us say, Amen." Henry prays this because his mother's (Neve Campbell) terminal illness has her on the brink of death, and she's begging for more and more drugs, mixing painkillers that send her into a painless void.
When his mother dies, Henry puts away his prayer straps, and finds himself pulled into the orbit of another drug-using woman in his life, his across-the-hall neighbor Ana (Imogen Poots). Thanks to the drugs Henry begins to experiment with, he is pulled deeper and deeper into a world of madness, deceit, and violence, all exploring how Henry himself is pushing away any attempt to deal with his own grief. Grief leads him to confusion, and addiction follows after it.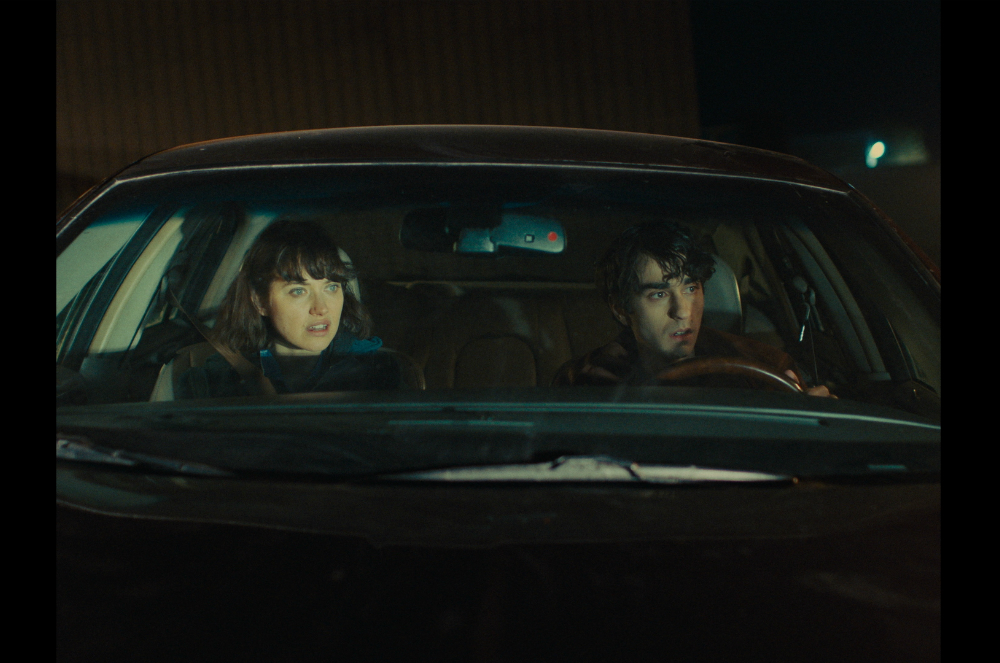 Klein shared that his own Hebrew school upbringing had helped him formulate the prayers sung, and that he wanted to dig deeper into the way humanity deals with or doesn't deal with grief when the answers aren't what we want, and our loved ones die. "In my first two films, and hopefully my next one, I'm looking at how grief causes new nuclear bonds to grow, and how violence impacts intimacy," he explained. "My work is never literal; I don't have to literally know it all, but there are a lot of stories here in Canada about people falling into drug use because of their loss."
The writer/director went on to explain that he believes that culture pushes us to ignore our pain, telling us that if we don't want to deal with it now, then to just … not. Big Pharma, he continued, has allowed people to run away from their physical, mental, and emotional pain, even though same pain actually helps us grow.
"I love my mom and dad, but they're going to die some day, and I'll have to deal with my grief," proposed Klein. "If I don't, then I'm creating a problem. I've been working through that lately, how I need to create space to be mindful, to be aware of the pain, and to work through it."
In community, Klein sees ways through the pain, but society will really need to be together – not just say we are. While the pandemic has closed the window temporarily to talk about the opioid with COVID-19 crashing down on everything, Klein hopes that we'll fight back against Big Pharma, and change the way that people are perceiving drugs and becoming addicted. As his film drops digitally and On Demand Friday, he hopes that others will see the dangers of opioid addiction and spring into action to stop the onslaught.