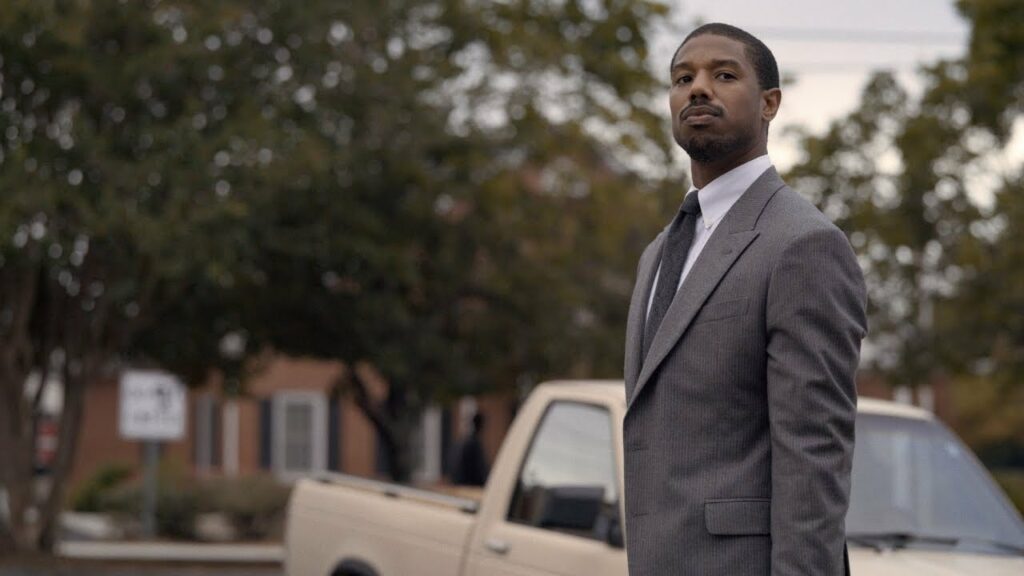 By Jacob Sahms
How will you spend your afternoon after the Christmas presents are unwrapped and the leftovers have been packed up into to-go boxes? Will you leave the house for the confines of the garage or the backyard for some football, or simply fall asleep in front of the television watching the NBA's primetime matchups or a no-name bowl game? Why not take in a film that could change your life in the local theater?
In truth, the film business is booming on Christmas Day, with films like Uncut Gems, Little Women, Spies in Disguise, and Just Mercy releasing that day, joining big-ticket features already released like The Rise of Skywalker, Jumanji: The Next Level, Cats, Frozen II, and Bombshell. But only one of these films has the kind of lasting power to leave you wrestling with questions (and potentially some new perspectives) for the new year.
While those other films have the opportunity to entertain and move us emotionally, Just Mercy tells the real-life story of the unjustly accused black man Walter McMillan (Jamie Foxx) and the New England-trained lawyer Bryan Stevenson (Michael B. Jordan) who steadfastly pursued a fair outcome for the man on death row. In 1988, the real-life McMillan was sentenced by a judge to the death penalty even after a jury condemned him to life in prison, residing there for years until Stevenson's transition from Harvard to the Southern Center for Human Rights in Alabama. Like Anthony Ray Hilton, another Stevenson client wrongfully accused, McMillan has attempted to find his own way inside the prison after several chances to appeal and refute the case have failed. This is a film about a broken justice system, the rise of the Equal Justice Initiative, and the power of faith to see the world as it should be. To realize the juxtaposition of Monroeville where Harper Lee (To Kill a Mockingbird) wrote about the deep-engrained racism of the South, with the incredibly racist injustice that Stevenson's fights fifty years later.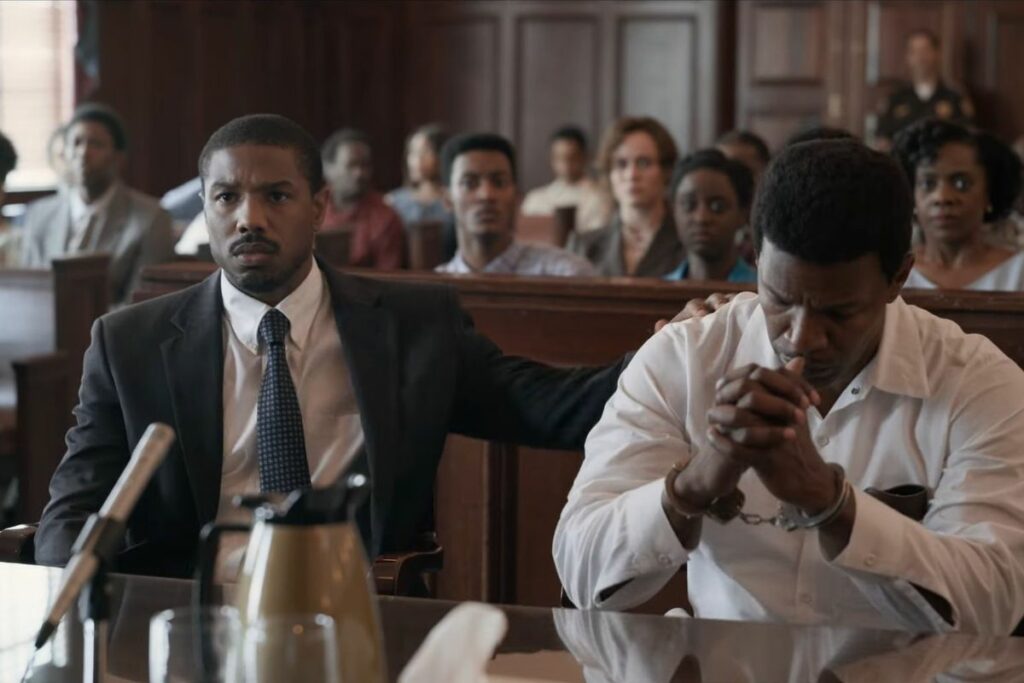 Since reading Stevenson's book a year ago, and Hinton's book this summer, I've been made more aware of the ways that the justice system isn't always just. When one wrongly convicted death row inmate is freed, the death penalty proves to be a terrifying indictment on our society, regardless of how many talking heads or politicians debate it in broad terms. Hearing again the story of Stevenson's journey into Alabama, I'm reminded of the ways that the injustice begin well before the courtroom, with casual accusation and prejudice, police discrimination, and political/legal impropriety. Watching the film, I could hardly believe that Stevenson's prose could be even more powerfully conveyed on screen – but I should have known that Jordan and Foxx would deliver heartfelt performances at the height of their careers.
Emotionally, Just Mercy isn't a "fun" watch, the way that Skywalker or Little Women are. It's a reminder that the world around us is broken but that if we celebrate the birth of Jesus in the manger, that we're called by God to join in creating that "peace on earth" heralded in two-thousand years ago. It is not simply enough to shake our heads and wring our hands at what happened to McMillan, or Hilton, or Brian Banks, or countless others who have been railroaded through the system. But we need to do something, even if it's small, like pushing our own racist inclinations out of our own hearts or closing down the racial, sexual, or otherwise inappropriate jokes around the water fountain at work, or standing up for a system that allows everyone to have equal representation regardless of age, race, class, or country of origin, or voting for candidates who fight for the oppressed, or … extending ourselves out of our own bubbles of homogenous similarities and embracing the beauty of the 'other,' and what the other brings to the table.
Just Mercy is a beautiful, terrifying, powerful film that will challenge you, break your heart, and encourage you forward toward a place where everyone has enough, and everyone is loved for who they are. It will knock on the door of your heart and ask you who you are called to be in establishing a world where "peace on earth" reigns, where the kingdom of heaven breaks through the barriers we've created between us on earth.
It's a movie released at Christmas with an Easter message.
Then they cried to the Lord in their trouble,
and he saved them from their distress.
He brought them out of darkness, the utter darkness,
and broke away their chains.
Let them give thanks to the Lord for his unfailing love
and his wonderful deeds for mankind,
For he breaks down gates of bronze
and cuts through bars of iron.
–Psalm 107:13-16 (NIV)