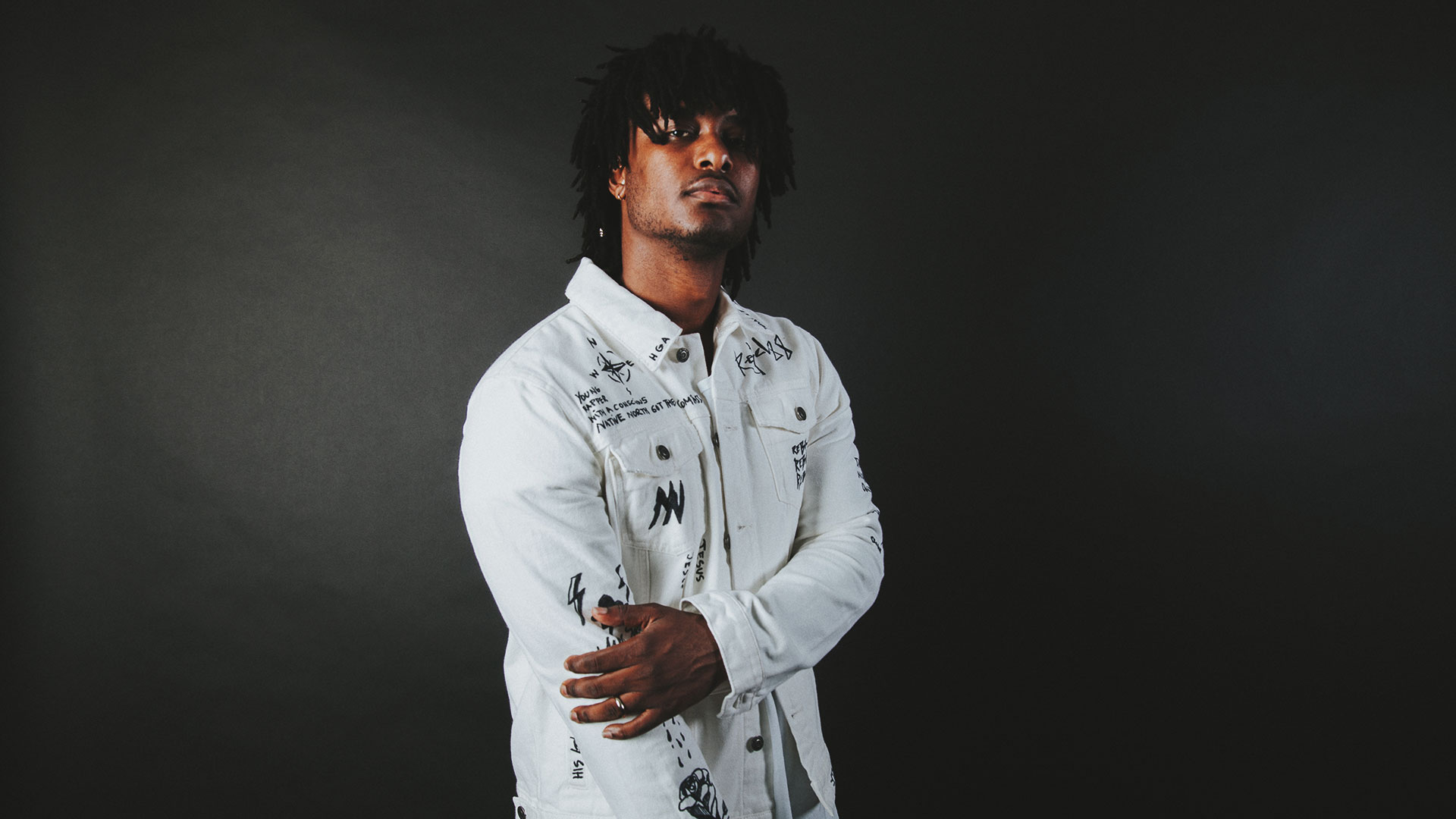 By Jacob Sahms
The sixth Unashamed Tour kicks off on March 14 in Washington, D.C., as Reach Records' artists Lecrae, Trip Lee, Andy Mineo, KB, GAWVI, Tedashii, 1K Phew, and WHATUPRG will travel across the United States proclaiming the power in God's word through Christian rap. With individual sets and collaborative opportunities on stage, the show will emphasize Reach's focus on Romans 1:16: "For I am not ashamed of the gospel, because it is the power of God that brings salvation to everyone who believes: first to the Jew, then to the Gentile."
For Tampa native KB, the opportunity is timely – an opportunity to show his own growth since he released a mixtape in 2011 and the multilayered ability to perform, learn, and fellowship with other Christian rappers. It's an opportunity that comes as KB has finally found his own voice.
"I think the first two albums [Weight & Glory and Tomorrow We Live], they were the first four or five years of my career as I was trying to find my own voice. I felt flung into a world that was spinning very rapidly. The guys were pretty established with beliefs, convictions, and sound so it was like drinking from a fire hydrant," reflected the rapper. "It took me awhile to stand up and say this is who I am among the voices, apart of the voices, even against the other voices if that's who I need to be. It opened up a lot of things – unapologetic devotion to however I feel the Lord is wanting me to communicate, regardless of the consequences or what people are talking about."
In Today We Rebel, his third studio album, KB delivers some hard truths about himself and his experience, from his father's abandonment of the family and his own drug use in the rough areas of St. Petersburg, FL. "I have a freedom to talk about myself, my experience, even the more embarrassing parts – like being called an Oreo growing up. I've leaned into what God has called me to be, to speak from my perspective, racial or class or theological perspectives, regardless of how it's going to be received."
KB thinks deeply, reflecting on his words with passion and complexity. He draws parallels to scriptural mention of the orphan, the widow, the immigrant, and the poor, marginalized labels in the Bible, to his own experience as a young black man in America. "You will walk into places, perceptions, and ideas that will be waiting for you. You can't turn it on or off, it's just your existential reality," he explained. "I am not always perceived as a college educated, business owner. I travel every weekend and I constantly have issues with hotels. I hand them my ID – there are extra precautions taken. There are obstacles that I'm thinking through that impact the way I live my life."
But KB says that being a Christian means reflecting on the hardship without being chained up by it. "As someone wants to honor Jesus, as a Christian, I very much don't want to become the product of the attacks that I've found on me. I don't want to think under the bitterness,to become cynical, or to hate those who have acted in hate toward me. I have to constantly identify the way I suffer with the suffering of Christ. I have to use what could be victimization to me – to walk with Jesus in a particular way that identifies me with suffering."
KB quotes Colossians 1:25 and Proverbs as scriptural examples of how Christians are called to live their lives, and to address persecution. It's evident in his music, and clearly integrated into the way he understands his life and calling. He believes that his own experience helps him see the way others feel, and that he can use that to share the gospel with others who have been disenfranchised as well.
"Frustration is a good thing if you're being frustrated over what frustrates God. What helps people in general but specifically believers – if people approach you and disregard the image you're made in, God personally takes offense at that, and will correct that. Through the redeeming arts, through our efforts, or as God makes things know, what keeps us from going off the deep end is that we swing that to see that God sees us and is actively fighting to make a universe that reflects his glory. Righteousness causes us to be bothered by sin. There is a real God working through us and our efforts, to the return of his son and the establishment of the kingdom."
So what about the cyclic criticism that Christian artists like the men of Reach 116 face, seemingly every other year? That their music has "cross-over" to being too popular, not "Christian" enough. KB knows that there's a cost to having a platform. He covets prayer for his wife and two young sons as they watch KB on tour from afar, and admits to the way that fans sometimes expect to be able to control the men and women they see on stage, clouding for the audience the focus the musicians have. "If you're an artist who is popular and you have fans who are cult-like support of you, they're buying tickets, your books, your merchandise – when you have that, there's an expectation that the fans begin to form of you and it becomes unreasonable. There's no way to avoid the fallout. This is less about the fidelity of the mission and much more about how marketing works."
"In this world, these fans form an expectation and think they own you. it takes maturity – these men and women are prophetic voices speaking in the culture, you don't get to control that. You just have to sit with that – and not buy into the culture of the consumers."
For KB and the Unashamed Tour, this is an opportunity to keep sharing their stories, to remind other young people that they are loved and prayed for, the way that KB knew his mother Rena prayed for him. Surrounded by mentors, pastors, and a community of brothers and sisters who have encouraged him in faith since he was sixteen years old, KB is determined to push on harder.
This mission, this focus, it's what drives KB to be unashamed.
Tickets for the Unashamed Tour are available now.