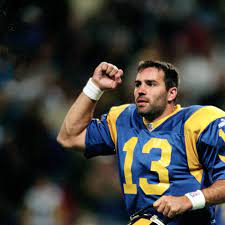 By Jacob Sahms
Kurt Warner dreamed of being an NFL quarterback, but dreaming, hoping, and wishing don't earn spots on professional football team rosters. Someone has to know your name. Someone has to see your worth.
Kurt Warner was in the Green Bay Packers training camp in 1994 but no one heard of him, because Brett Favre, Mark Brunell, and Ty Detmer were already there. No one heard of him when he was stocking shelves for $5.50 per hour at the local grocery store, and few had heard of him when he played for the Iowa Barnstormers or for the Amsterdam Admirals. Even when Trent Green of the St. Louis Rams tore his ACL in a preseason game prior to the start of the 1999 season, and Warner became the backup, no one expected much of anything important to happen.
God has a funny way of taking the least-known among us – remember how David was a forgotten about son of Jesse left in the fields carrying for the sheep before being named king? – and turning them into the leaders, the visionaries, the role models for others to follow.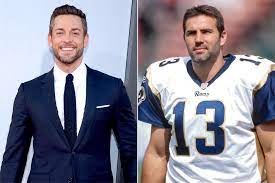 In the Erwin Brothers' latest film, Kurt Warner's life from college to the pros gets the full cinematic treatment, as Zachary Levi plays Warner, with entertaining moments on and off the field. The lessons that old fans and new ones will find within the two-hour-long American Underdog have life-shaping possibilities, lessons that Warner learned on and off the field prior to his emergence as the Hall of Fame level, Super Bowl-winning quarterback.
"It isn't about what you can achieve but what you can become." Warner comes to realize that football won't be his defining characteristic – his faith, his place in his family, his leadership in community and on a team will far out distance themselves from his on-the-field ability.
"Stay in the pocket." Warner sees that his life has been shaped by a father who ran (and later came back), from an avoidance of pain that causes him to 'roll out,' to run away from pressure, both on the field in games and in his own personal life. Once he realizes that he can survive the hits that come in the pocket, and that he can actually be more successful there, his growth as a person and as a player exponentially increases.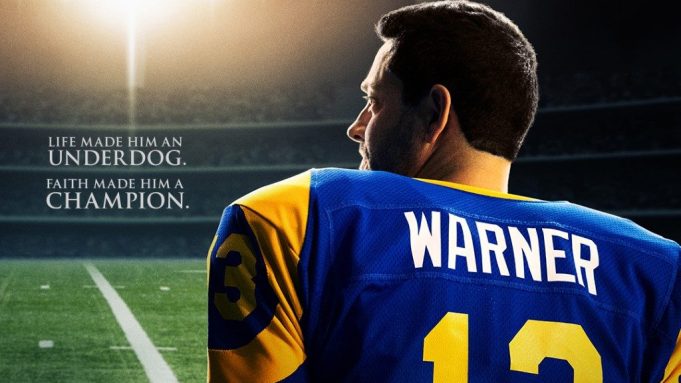 "Destiny belongs to the underdog." Warner partners with another "over the hill" footballer, Coach Dick Vermeil, to lead the St. Louis Rams out of obscurity into something greater, "The Greatest Show on Turf." Through hard work, attention to detail, and intense belief in oneself and one's team, the Rams prove to be greater than the things they had individually done before, greater than the sum of their parts.
What is incredible about the film's potential is that it's true stories, real chapters from Warner's life, that lead to the cinematic experience. What could be more life-giving, more hope-infused, more inspirational, this Christmas, than a story about an underdog who realized what God had known about him all along?
American Underdog debuts on December 25. Stay tuned for a Dove review, and more!