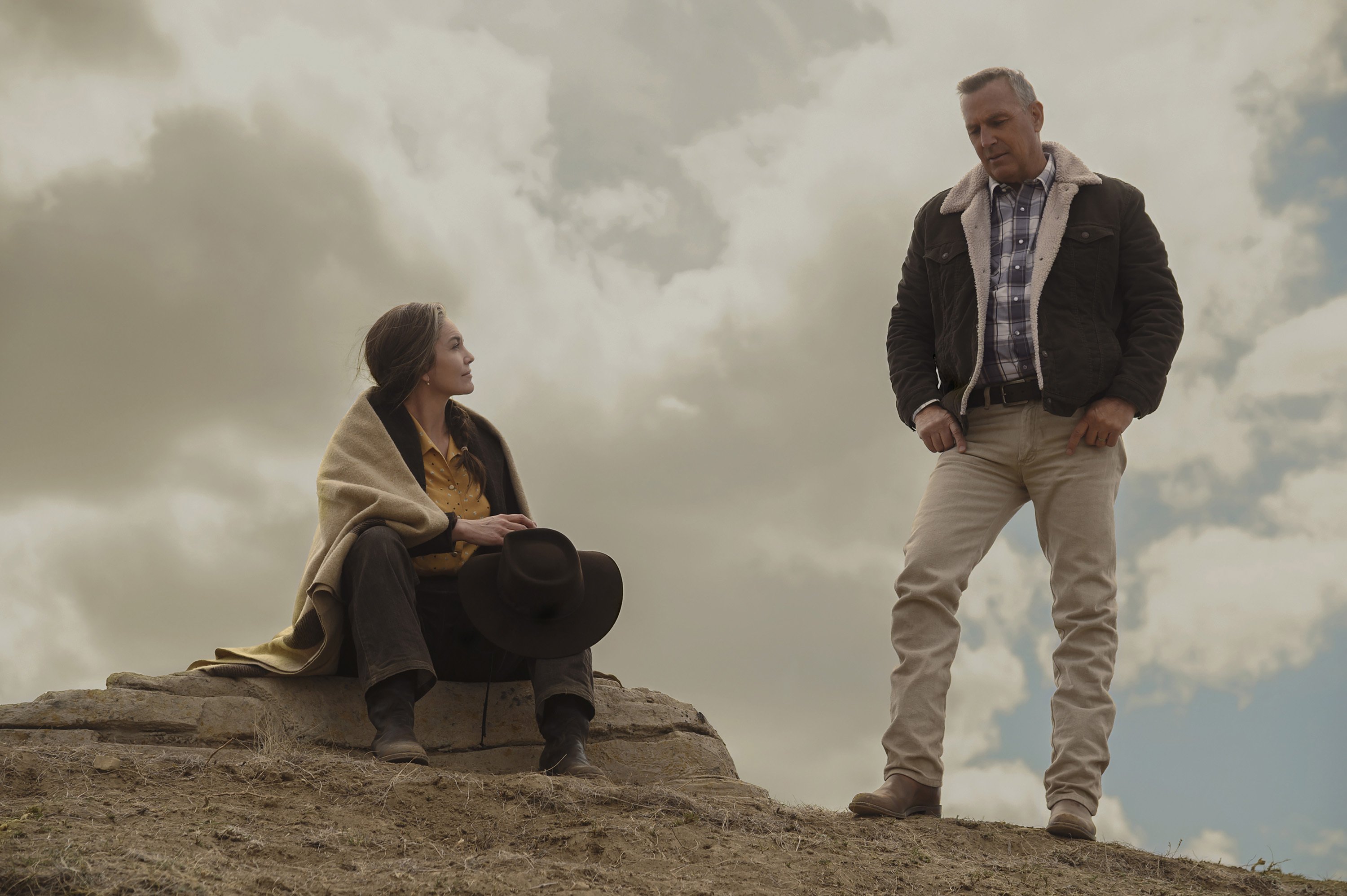 By Jacob Sahms
Let Him Go is one of my favorite films, maybe even my favorite. There's an organic struggle here, about marriage, about aging, about self-discovery, about parenting. Yes, it's undeniably a thriller, but it's insightful in the way that Larry Watson's story explored all of these issues.
Kevin Costner has always looked comfortable in westerns. Whether it was the historic Dances with Wolves or the modernized Yellowstone series, his way seems content with the way of the cowboy. In director Thomas Bezucha's adaptation of the Larry Watson novel of the same name, Let Him Go, Costner is a retired sheriff-turned-horse rancher named George Blackledge who finds himself in a conflict over his toddler grandson. But his knowledge of the way the world works only serves as a warning of the storm that's coming.
After their son dies, Blackledge and his wife, Margaret (Diane Lane), mourn, but their sorrow is doubled when their daughter-in-law, Lorna (Kayli Carter), marries Donnie Weboy (Will Brittain) and moves out with their grandson. When Margaret witnesses Donna abuse Lorna at the grocery store, and the couple moves back to where the Weboy clan lives, Margaret is determined that they will go and rescue their grandson. Arriving in the outskirts of civilization where the Weboys live, the Blackledges find that Donnie's mother Blanche (Lesley Manville) and uncle Bill (Jeffrey Donovan) rule the area with intimidation and violence. After a vicious collision with the Weboys, the Blackledges are faced with a choice: will they give into the fear that everyone else seems to have for the Weboys or will they find a way to fight back?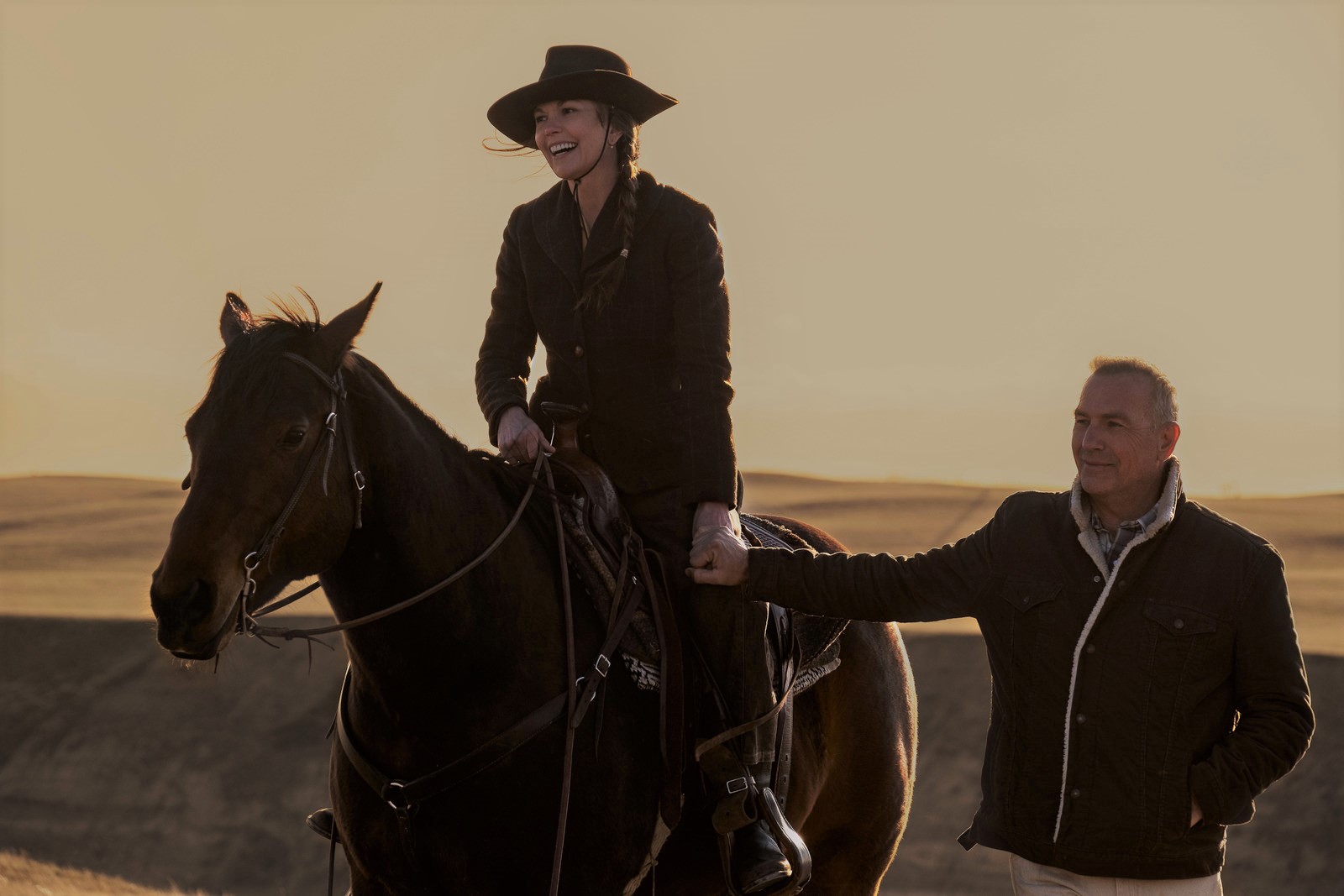 Bezucha's decision to shoot his film in darkness and drab colors lends itself to the grief, and slow-burning frustration that the Blackledges feel. While there is light and brightness early on, before the death of their son, the Blackledges are soon tainted by the violence around them. Costner's George knows that Margaret's naivete can't wrap itself around the way that the world really works, where people are vicious, and mean, and full of darkness that she can't imagine. He's the first casualty of her hopes and dreams, but Watson's story isn't meant to only leave is in drama; this is also the story of how one man with a particular set of skills makes a difference when other outlets have been exhausted.
Violence itself becomes subject in the film, as the audience sees the way the Weboys traffic in intimidation and harm. It's the language they speak, the way they are. Margaret isn't versed in that language; she chooses to believe it's not there. But George knows, and the audience knows that George has seen and experienced it before, even if he now chooses a way of peace.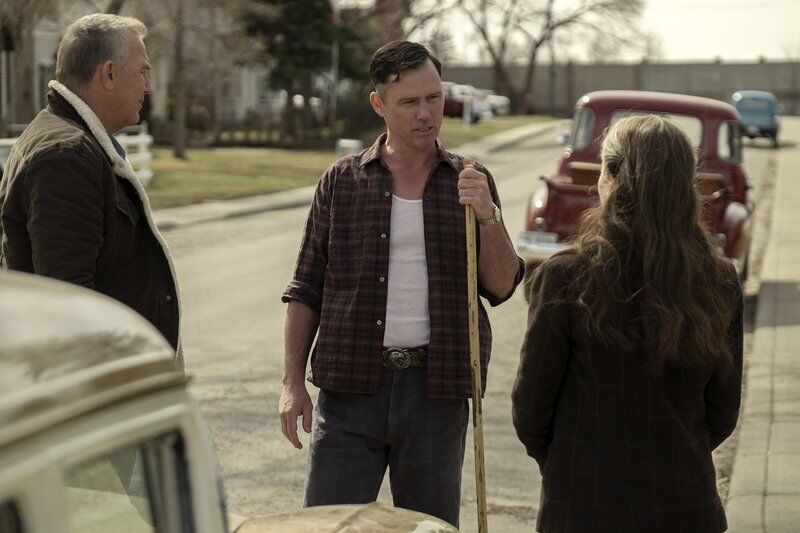 Let Him Go is a visceral, intense ride that has all of the elements of a thriller, but also reveals levels of the human struggle with loss and grief. The Blackledges have various levels of guilt about the death of their son, about not being there for Lorna, about what happens because they pursue the Weboys. While most audiences won't have firsthand knowledge about murderous loss and revenge, every human experiences grief in the course of their lives in their relationships with others. Every person has to make a choice about how they will proceed, how they will move forward, how they will act when the time comes for them to stand up and fight those losses and the brokenness of the world.
The film provides a gut punch that's not unexpected but no less disturbing. It's the violence begets violence mandate, but it's also a reminder that in the fight against evil, sacrifices will be made, and some will choose to lay their lives down for their friends. Is it easy? No. But sometimes, it is necessary.
Let Him Go will appeal to mature viewers (and fans of Costner and Lane), with the caveat that there are a few scenes of strong violence.