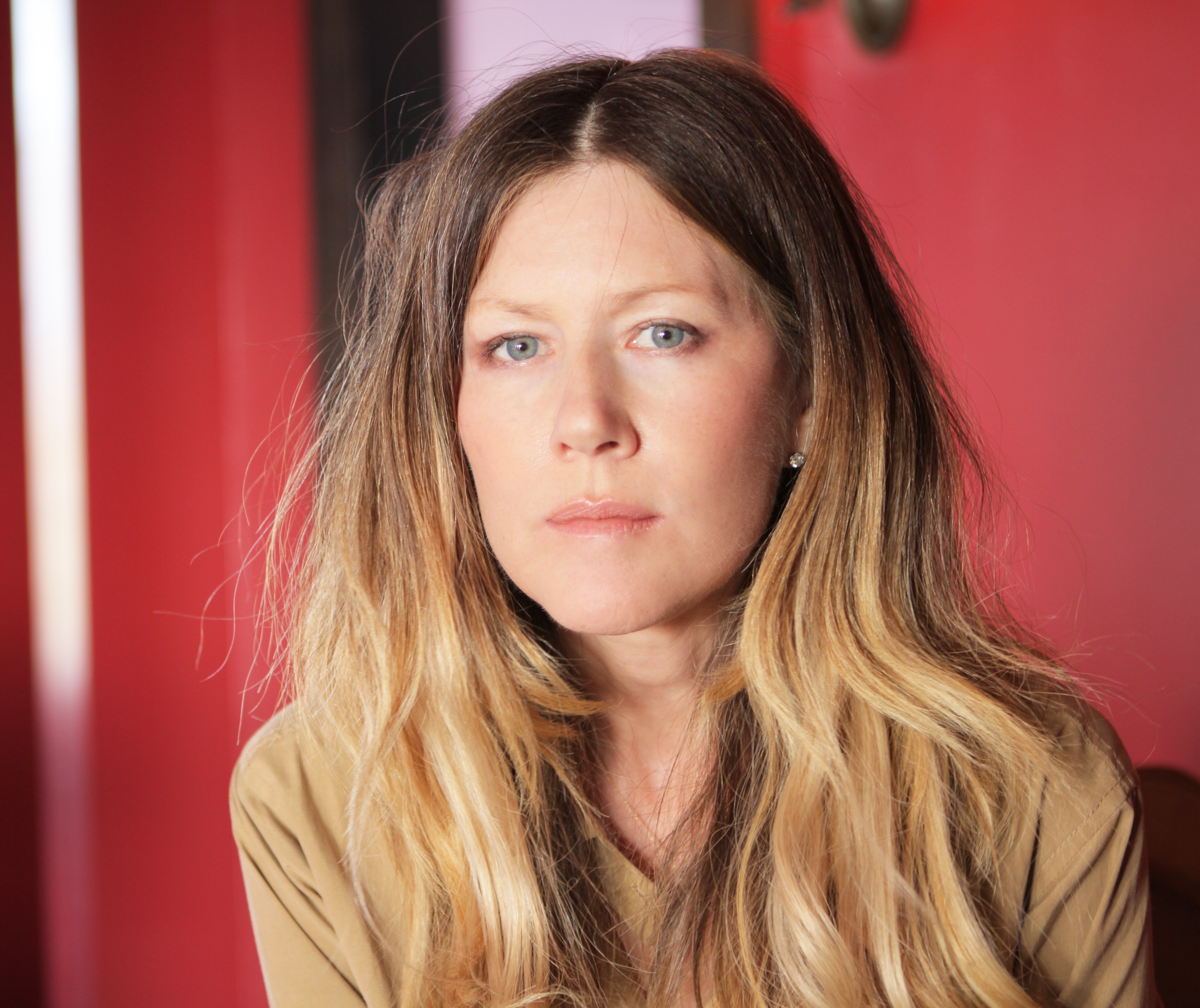 In Waiting for the Miracle to Come, country star Willie Nelson joins actors Charlotte Rampling and Sophie Lowe in a magical story about a young trapeze artist grieving her father's death who travels to "the Beautiful Place" in Ransom, California. There she meets Jimmy Riggs (Nelson) who has been longing for the daughter he gave up for adoption to return. Written and directed by Lian Lunson, the film is produced by Lunson's longtime mentor Wim Wenders and U2 frontman Bono. In part mystical exploration, in part autobiographical exploration of grief, the film reflects the journey of Lunson from childhood in Australia to adulthood in Hollywood.
Lunson arrived in Los Angeles in 1987, and lasted as an actress for "about two seconds," she says. Moving behind the camera, the director produced commercials and music videos, opening her own production company ten years after landing in the United States. She had always believed that she could only make movies as an actress, but found that the possibilities were endless.
Already friends with Bono, Lunson accompanied Nelson on a trip to Ireland in the mid-1990s to shoot images for his "Spirit" album. There, he recorded a studio with U2, meeting Bono for the first time. While Lunson would go on to make the documentaries about Leonard Cohen and Kate McGarrigle that would bring her national attention, and was later awarded the Women in Film Dorothy Arzner Directors Award, the foundation was set for Waiting for the Miracle to Come.
"I kept using musical stories," the director shared, turning to her latest project. "I wanted to create a spiritual story but where you had actors who were very known and create a world that looked different. We shot on Willie's ranch, from a script I wrote with him in mind. He's a great connector to other people, a wonderful human being."
While Lunson had shared the idea with Nelson years before, it took years to make it happen. Nelson was patient with the process, one example of what Lunson says are really good people around her working on the project.
At its core, Waiting for the Miracle to Come is about family and family connections, about how pain and hurt can change those dynamics. Lunson's father left their family when she was just two years old, and she knows intimately how that made her feel. The project is her attempt to show others that people understand their pain, and are willing to respond.
"I think my experience helped me in understanding other human beings and pain, that traumas that happen to children that if they don't fix it, any small emotion will go through it," she admitted. "I had to learn it the hard way because when a parent leaves, you feel rejection and wonder why they're not there. In a situation when you want to find that parent, the feeling is so intense, what if they reject you again? I wanted to explore that in this story so people who've been this understand how they feel, and how difficult it can be. No matter how it happens, that pain is difficult for a child."
While the pain is something Lunson is communicating, there is also a deep faith strain throughout the story that is by no accident. Bono and Nelson are both people of faith, spoken primarily through their music, but Lunson wrote the story that points to the presence of God. She says that prayer was her primary support, and it shows in the film. "As a young child, I always felt the presence of God even when I was alone. I would pray – and that is something that has never left me. Prayer is powerful for people going through trauma. I don't know how you get through that otherwise. How do you cope with those things without it? It has shaped what I do."
Famous musicians who are people of faith, and a writer/director aimed at telling a lyrical story of faith. The ingredients are all there to communicate across boundaries and ideologies through music, even if the method is not overt. Lunson is aware of the social pressures in telling the story, in the sheer volume of publicity on projects available, that keep some from hearing about her film. But she's hopeful that her artistic tone, and the musical inclusion of these big names, will come through without beating people over the head with her faith.
If people see the film, then she knows there will be at least two benefits: audiences will be touched by the story, and she will be given the opportunity to tell more stories like it.