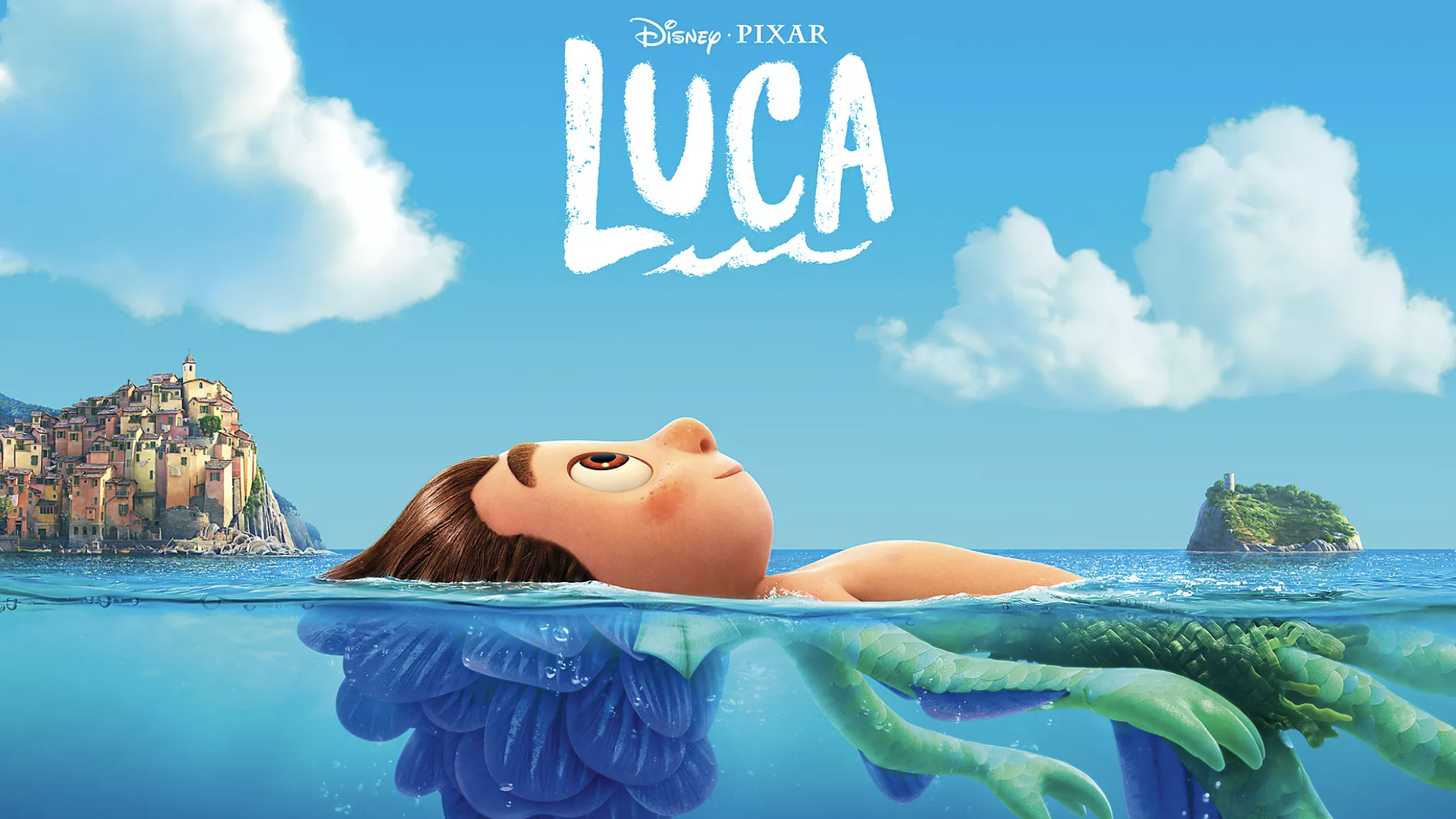 By Jacob Sahms
In Disney's latest Pixar film Luca, a young sea monster explores the world of humans on land, discovering what it means to be himself in the process. Working as a shepherd of sheep-like fish, Luca Paguro (Jacob Tremblay) dreams of life above the surface, occasionally angering his protective parents (Maya Rudolph and Jim Gaffigan). When he breaks the surface of Italian waters on the coast, with the help of his new friend Alberto (Jack Dylan Grazer)m he realizes that he's able to masquerade as a human while dry on the land.
A colorful mashup of Pinnochio and The Little Mermaid, with dashes of other mischief and adventure to boot and without the romance, Luca proves to be mostly harmless entertainment. The animation is eye-popping, as the sea monsters transform from underwater humanoid to human, or as the action scenes take the young ones into conflict with the teenage bully of Portorosso, Ercole Visconti (Saverio Raimondo), and his cronies. This is truly a children's movie, painted in bright splashes and uplifting movements, not an animated film playing for children but speaking to adults.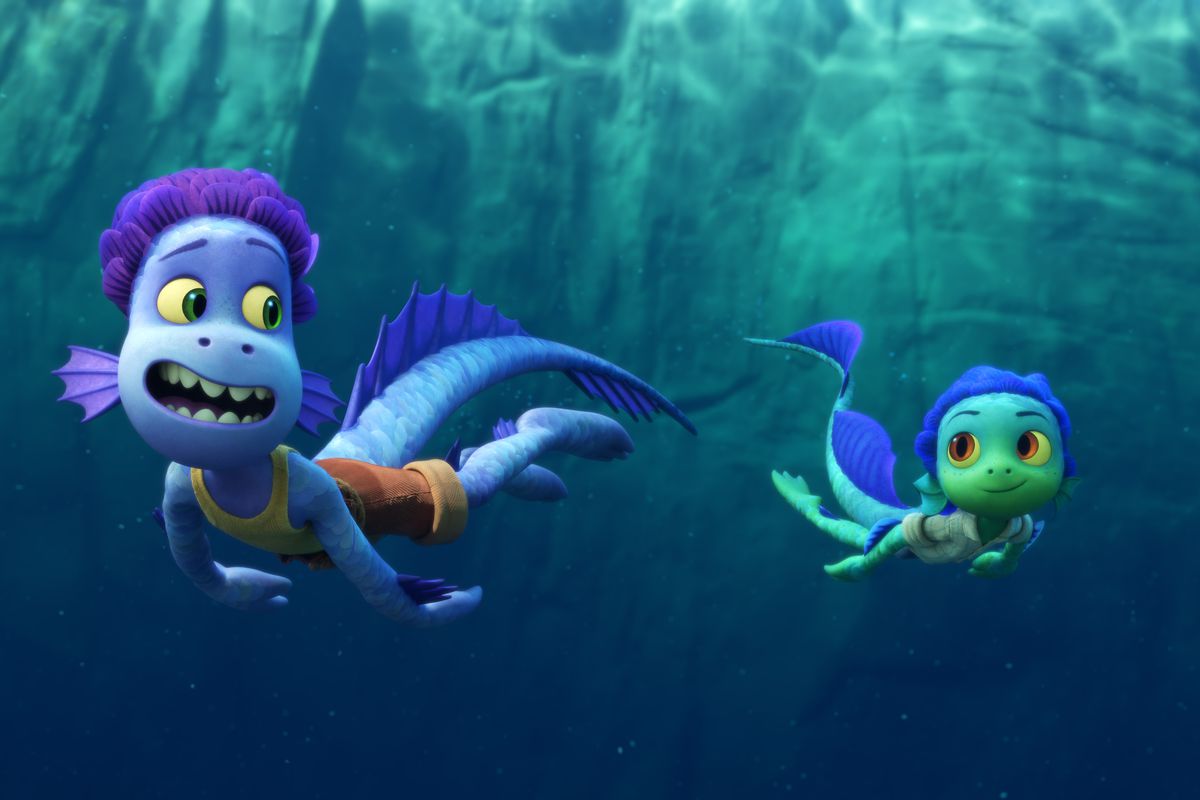 That's largely because of Luca's exploration and the breaking news friendship that he and Alberto develop with Emma Berman's Giulia Marcovaldo, a human teenager who wants to overthrow the unjust rule of Visconti. (Ironically, one of the more adult themes occurs in a battle of words between Guilia and Visconti about whether the bully is feared or loved by the community. Machieavelli would be proud.) Guilia believes in adventures, if not sea monsters, and her discovery of the two boys/sea monsters doesn't lead to the ostracization that they expect. Instead, she provides an openhearted reception to those who don't look or act like her. In many ways, she's the heartbeat of the film, providing the safe landing spot for two male sea monsters who don't really know what they're doing other than seeking the next great adventure. Thankfully, they experience the acceptance of someone who actively practices loving their neighbor – even if their neighbor is sometimes green with gills!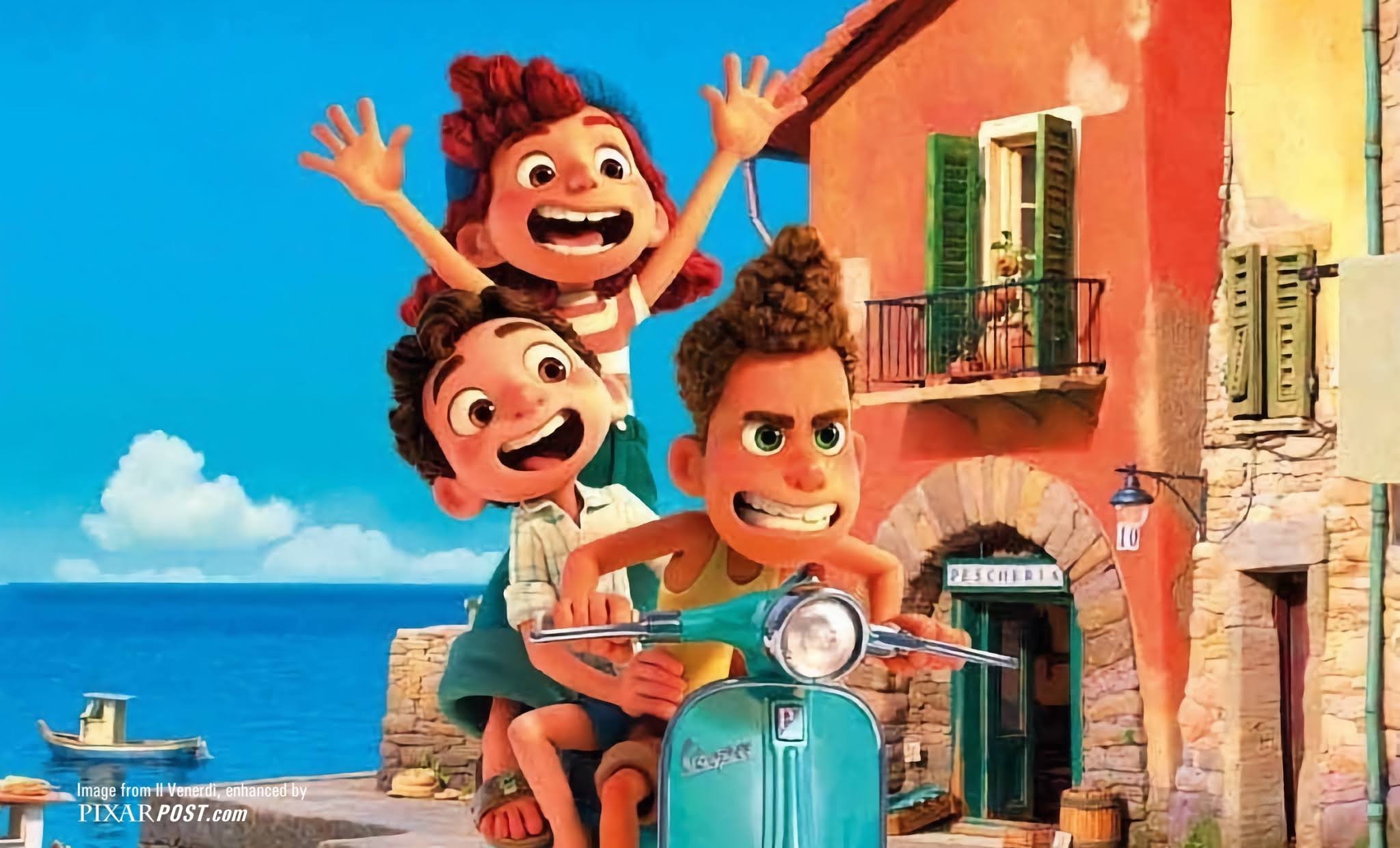 Luca gets a PG rating but it has little to offend throughout, with violence that doesn't get too serious. It's not super deep in terms of development, even with significant tangles and plot points, but has enough to delight families. Maybe if it had further explored the theme of identity (and the flip side of hiding who you are to fit in) it would have more punch to its content, but for young children, this is potentially a launch pad into discussions about what that means for people of faith, both young and old.