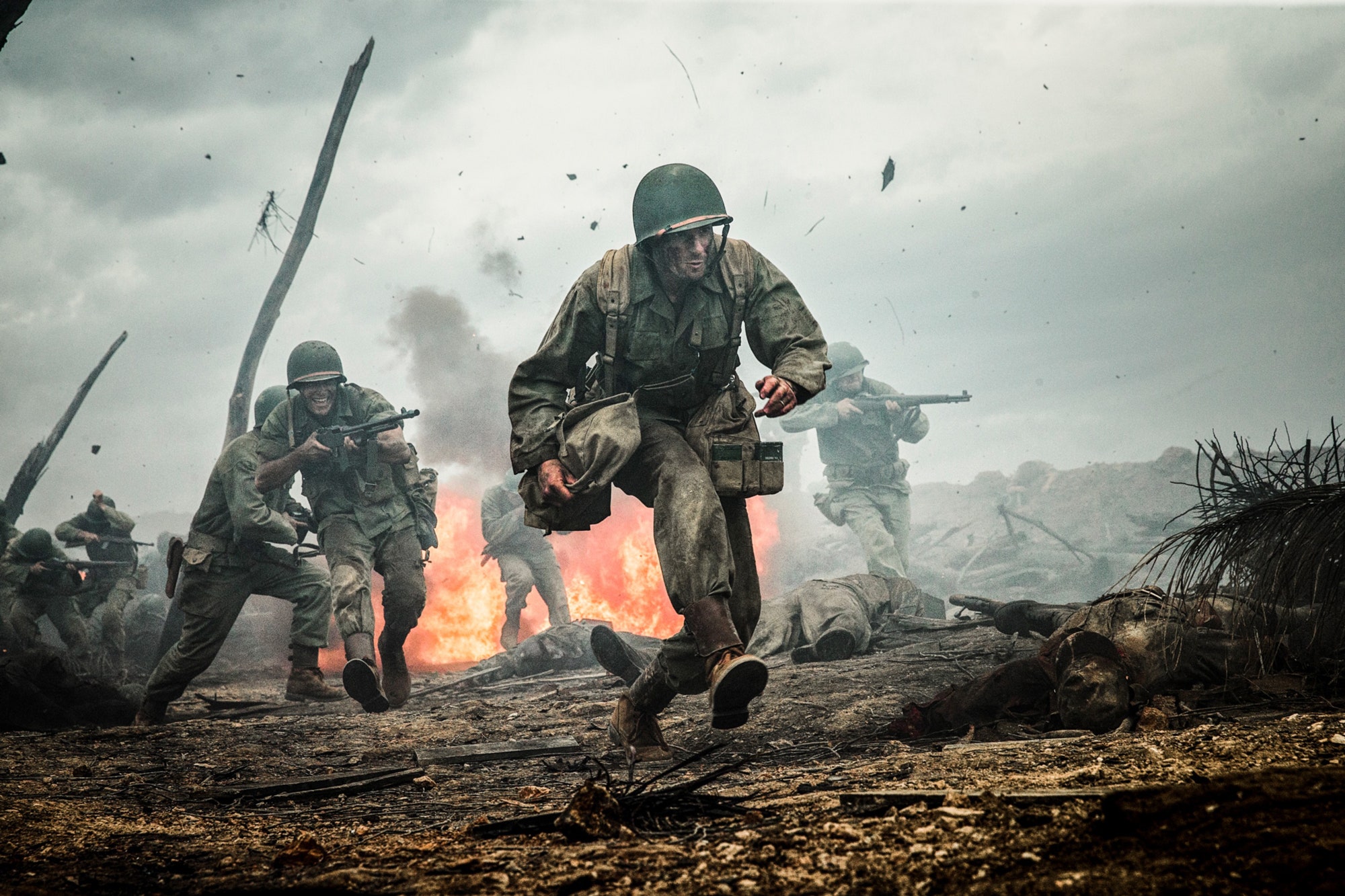 By Jacob Sahms
Memorial Day is Monday, and here at Dove, we've created a list of movies that look at the brave soldiers who fought and died to defend our freedom. While the majority of the films have a Dove Approval, a few will require discernment as individuals and families consider how much wartime violence they should watch. Regardless of which of these films you watch, we hope that you'll discuss the way that brave men and women have laid down their lives to defend our country and others. As Jesus said, "There is no greater love than this, to lay down one's life for one's friends."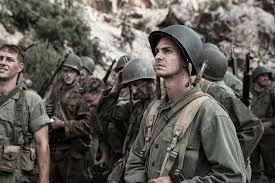 Hacksaw Ridge (Dove Approved 18+)
Hacksaw Ridge  is a faith-based movie that features a powerful message, a gripping performance from Andrew Garfield as Desmond T. Doss, as well as dynamic directing from Mel Gibson. The movie is based on the true story of Doss, who refused to learn to handle a gun during his basic training during World War II, but saved 75 American lives as a medic. Much of his actions included finding soldiers after battle and lowering them to safety on a rope in order for them to receive the medical care they needed. He is mocked and ridiculed at the beginning for taking on the role of conscientious objector and refusing to kill others. He is tagged a coward, but at least two men that believe that tell him later on, "I was wrong," and he gains the respect of his entire unit. His commitment to his faith, as he often reads his Bible, is commendable. Included in the movie is the story of Doss meeting a young woman named Dorothy (Teresa Palmer), and their subsequent romance, with her telling him after he joins the Army, "You come home to me."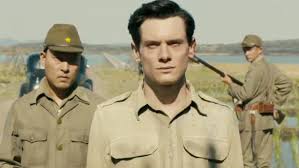 Unbroken & Unbroken: Path to Redemption (Not Dove Approved; Dove Approved 12+)
Unbroken is a powerful movie, especially considering that it is based on a true story. Louis Zamperini was a strong-willed child, experimenting as a teen with drinking alcohol and smoking cigarettes. His mother prayed for him and Louis often saw her doing so without her knowing he was watching. His brother Pete saw in Louis an ability to run, and to run fast. He encouraged him to train and, sure enough, Louis began to break his high school's records with his swift running. Soon he found himself headed to the Olympics, before his athletic career was cut short by World War II, when Zamperini survived being lost at sea and as a captive P.O.W.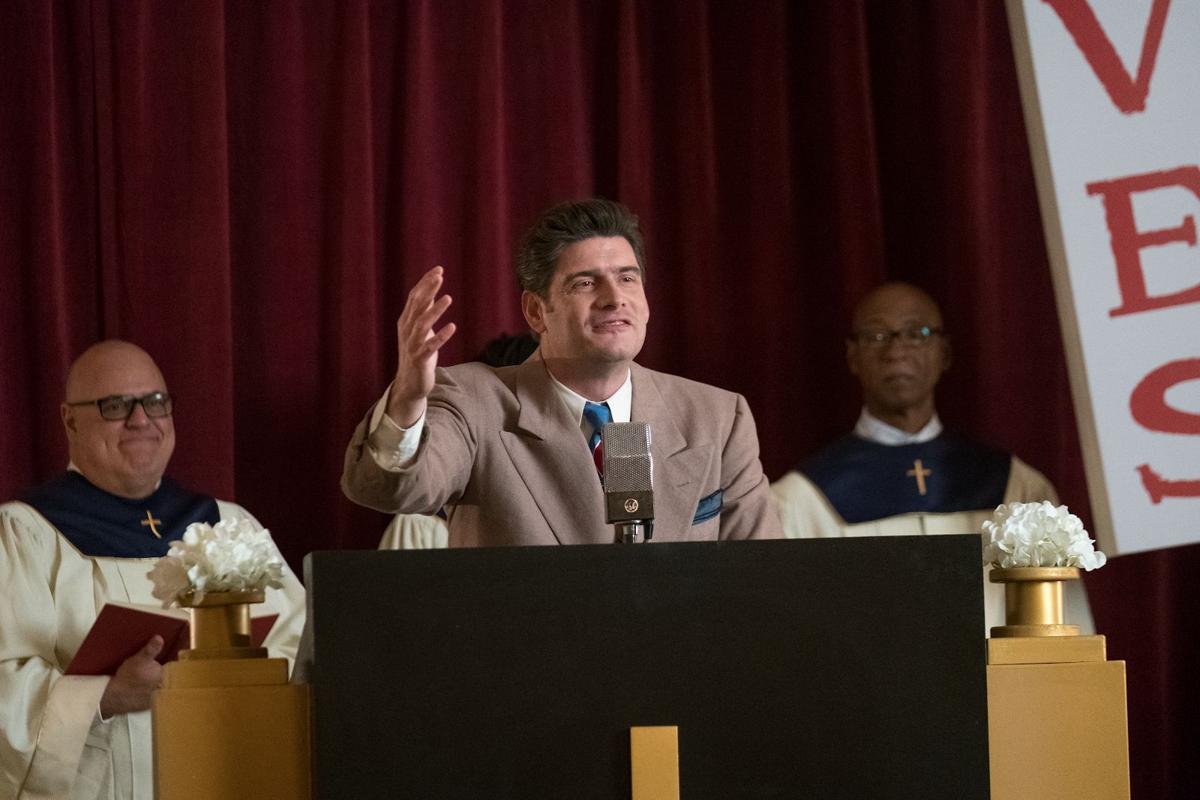 In the sequel, freed P.O.W. and former Olympian Louis Zamperini steps off the plane onto U.S. soil at the end of World War II. While he's initially used by the government to sell war bonds, his anger at the treatment he received at the hands of the Japanese prison guards drives him to alcohol, threatening to derail any hope of a better life back home. But when he meets Cynthia and marries her, Zamperini finds a lifeline. While plotting his revenge and reeling from PTSD-influenced nightmares, Zamperini tries several options to fight against his trauma, including returning to his pre-war love—long-distance running—but nothing helps. Cynthia encourages him to attend the tent revival hosted by Rev. Billy Graham in Los Angeles, and he initially refuses. What Zamperini discovers in the words of this renowned preacher changes his life—and the life of those Zamperini would touch—for the next 60-plus years.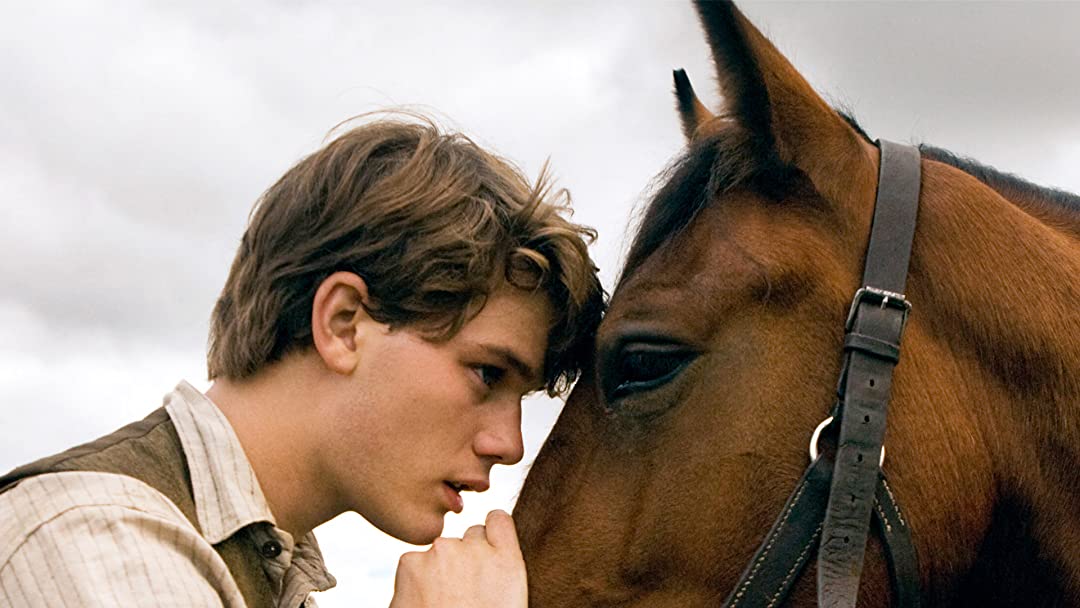 War Horse (Dove Approved 12+)
From director Steven Spielberg comes War Horse, an epic adventure for audiences of all ages. Set against a sweeping canvas of rural England and Europe during the First World War, The film begins with the remarkable friendship between a horse named Joey and a young man called Albert, who tames and trains him. When they are forcefully parted, the film follows the extraordinary journey of the horse as he moves through the war, changing and inspiring the lives of all those he meets—British cavalry, German soldiers, and a French farmer and his granddaughter—before the story reaches its emotional climax in the heart of No Man's Land.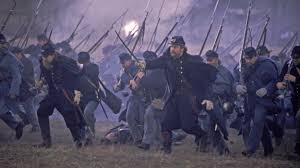 Gods and Generals (Dove Approved 12+)
A prequel to the movie Gettysburg, Gods and Generals is a 3-hour historic drama about the early years of the Civil War, ending in 1863 with the Battle of Chancellorsville, where Stonewall Jackson was mortally wounded by his own soldiers. Colonel Joshua Chamberlain (Jeff Daniels) is a college professor who volunteers as a soldier for the Union Army. Robert E. Lee (Robert Duvall), leader of the Confederate Army, must decide between faithfulness to his country and favoritism toward Virginia. Thomas "Stonewall" Jackson (Stephen Lang), a great Confederate leader, is a Christian who demonstrates faith and courage.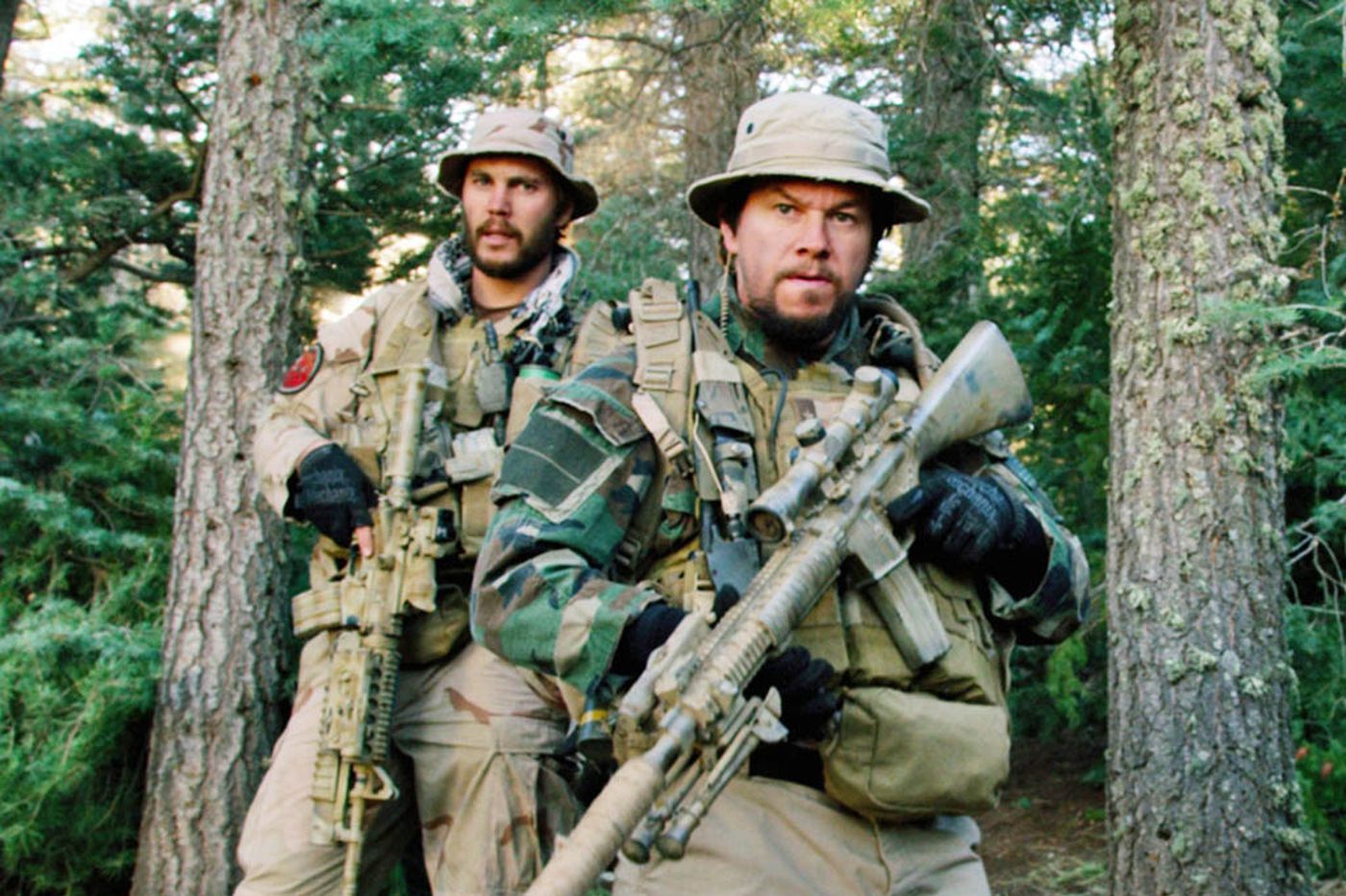 Lone Survivor (Not Dove Approved)
Based on The New York Times bestselling true story of heroism, courage and survival, Lone Survivor tells the incredible tale of four Navy SEALs on a covert mission to neutralize a high-level al-Qaeda operative who are ambushed by the enemy in the mountains of Afghanistan. Faced with an impossible moral decision, the small band is isolated from help and surrounded by a much larger force of Taliban ready for war. As they confront unthinkable odds together, the four men find reserves of strength and resilience as they stay in the fight to the finish.
Mark Wahlberg stars as Marcus Luttrell, whose book has become a motivational resource for its lessons on how the power of the human spirit is tested when we are pushed beyond our mental and physical limits. Remarkable for its story of courage, the film also highlights real hospitality (called pashtunwali) when Afghani villagers take Luttrell in and protect him from the Taliban at great risk to themselves.