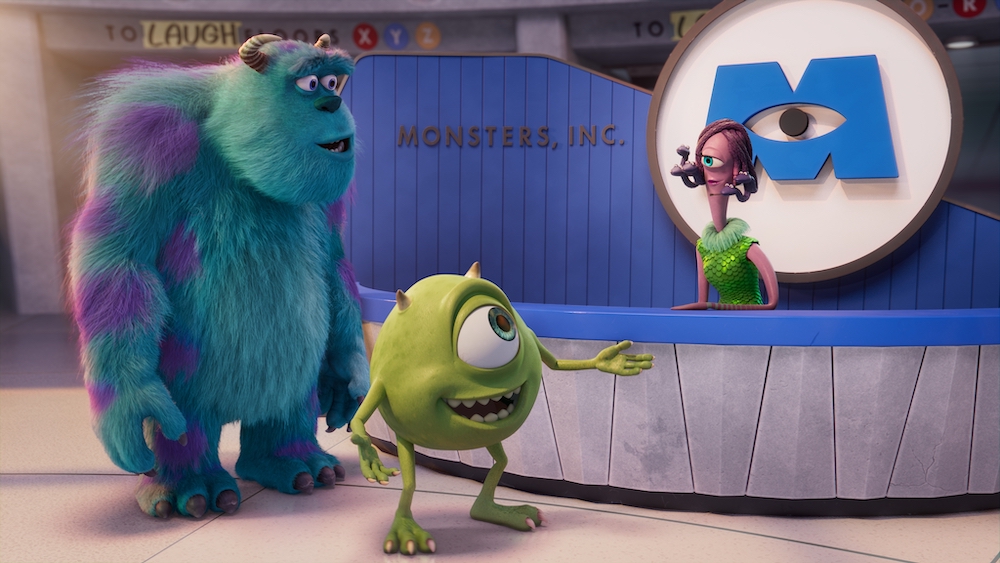 By Jacob Sahms
After the events of Monsters Inc., Mike and Sully (Billy Crystal and John Goodman) find themselves directing the business of the company, up to their glorious animated eyeballs in protocols, paperwork, and problems that they never imagined. Of course, they still have to deal with a cranky administrator, but this time it's Roz's twin sister Roze (Bob Peterson), and plenty of other monsters who have varying degrees of success as laborers in the work – which has changed from scaring to laughter.
While our two favorite monsters are trying to transition the company's motto to "Laughter is what we're after," they discover that not everyone wants to change, but there are monsters who are dying to make difference and be part of the new culture. Tylor Tuskman (Ben Feldman, Superstore) is a new employee of the company, who finds himself working on the facility, instead of actually getting to interact with children. Tuskman has a lot to learn about being a Monster, but his older bosses believe in his potential.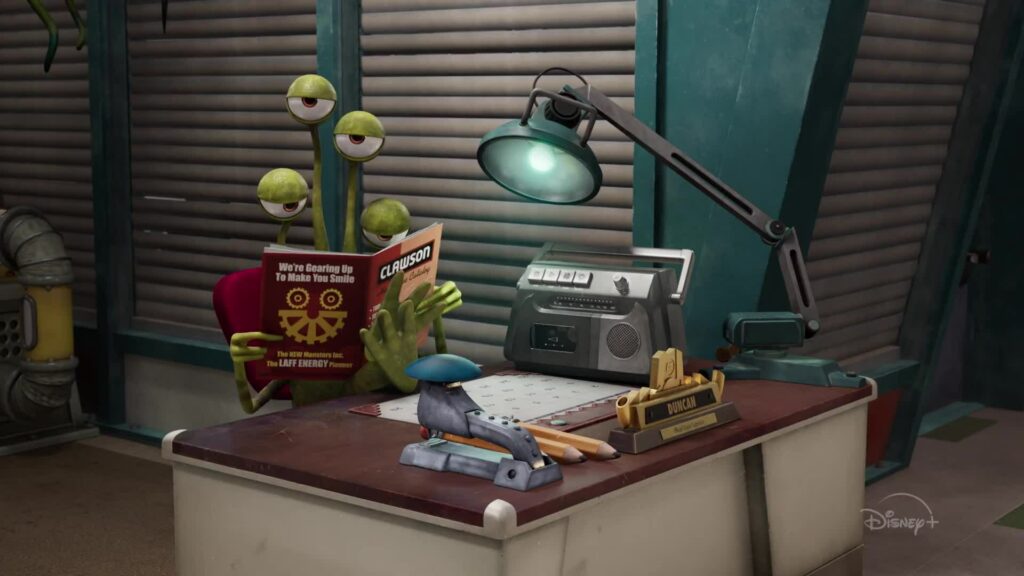 Old monsters and new ones will both learn life lessons about responsibility, truthfulness, and cooperation throughout the episodes. Tuskman has one monster, Lucas Neff's Duncan P. Anderson gunning for his job, but the dramatic tension doesn't come across as quite as scary as some of the scare scenes in Monsters Inc. It's light-hearted comedy fun with some messages to consider for the whole family.
Besides Feldman, Crystal, and Goodman, the voice actor list includes Henry Winkler as Tuskman's boss and Mindy Kaling as Val Little, a classmate of Tuskman's from Monsters University. Bonnie Hunt, John Ratzenberger, Aisha Tyler, Alfred Molina, and Gabriel Iglesias also show up periodically.
The biggest lesson involves the changing of culture at the company. Changing from scaring to laughing takes time; it takes a different mindset to make it happen. Not everyone wants change to happen, for lots of reasons. Some hate change itself; some are worried about what they might lose, like power, prestige, or income. But the reality is that things change, within our families, within our communities, within our churches. When we fail to pursue God for God's sake, and focus instead on what we want or expect, we can inhibit changes that God wants to work in our lives.
Changing from scaring to laughing is a big change — a monstrously big one.